Lack of Demand Spark Stalls Cattle Prices
Lack of Demand Spark Stalls Cattle Prices
Boxed beef cutout values moved sharply higher but trade volume remains slow, limiting the spot cash fed cattle market.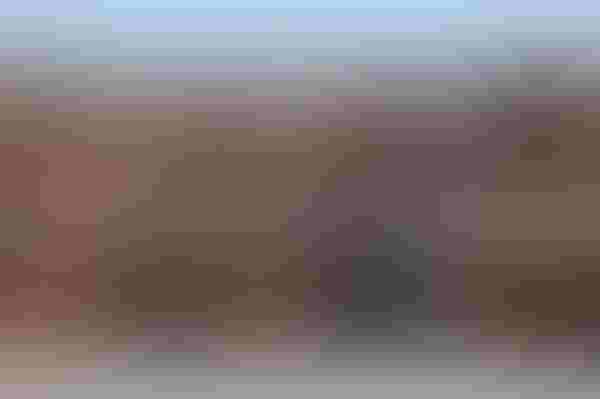 Cattle and beef markets ran in opposite directions last week leaving auction sales somewhere in the middle.

Keeping in mind that auction trade was hampered by widespread winter storms the previous two weeks, feeder cattle destined for the feedlot traded weak to $3/cwt. lower compared to three weeks earlier. That's according to the Agricultural Marketing Service (AMS) Friday.

However, AMS analysts note that stocker cattle and lightweight calves suitable for early grass sold fully steady to $5/cwt. higher with many thin-fleshed offerings up to $10 higher near major grazing areas. 

 "Even though the moisture of recent rains, snowstorms and blizzards has jump-started interest, buyers of calves, long-weaned and light yearlings, are interested in cattle that offer a cheaper gain on mainly grass in order to back up the first cost; and hopefully find fall corn bins overflowing with an abundance of new-crop corn at a price both man and beast can finally live with," explained the AMS reporter on hand for Tuesday's auction at Ozarks Regional Stockyards in West Plains, MO. Steers there weighing less than 700 lbs. brought steady to higher money; $8-$12/cwt. higher at weights lighter than 450 lbs. Heifers weighing less than 550 lbs. sold steady to $3 higher.

More broadly, AMS analysts explained Friday, "Improved weather in cattle country this week spawned grass fever in many backgrounders, especially across the Southeast where local cattle growers pushed western orders as Dixie Land is no longer under the grips of drought. However, winter weather pounded the heavily populated areas of the Northeast once again, which continues to limit beef consumption in that area…" 

Boxed beef cutout values continued an amazing price trajectory. Week-to-week, Choice daily boxed beef cutout value jumped $9.18/cwt., and Select cutout value was $9.12/cwt. higher. Unfortunately, boxed beef trade volume continues slower than an Eskimo's pancake syrup.

"The most recent 10-week rolling boxed beef sales average (March 6) was 6,495 loads/week, which compares to 7,093 loads/week last year at this same time, and continues to be about 600 loads less than last year," says Ed Czerwien with AMS in Amarillo.

This lack of fundamental underpinning continues to quash expectations for fed cattle prices. Though spot cash prices managed to trade steady for the week, Live Cattle futures were down an average $1.80 across the board week-to-week.

Feeder Cattle futures came under heavy pressure, closing an average of $3.36 lower across the board week-to-week.
Enjoy what you are reading? Subscribe to the Cow Calf Weekly newsletter for industry updates every Friday.

Further eroding support in cattle futures Friday, and potentially heading into the coming week, was the monthly World Agriculture Supply and Demand Estimates (WASDE), which projected ending corn stocks about 11 million bu. shy of what the trade expected. Though nearby contracts were sharply higher by Friday afternoon, corn futures closed an average of 20¢ lower through the front seven contracts week-to-week.

The WASDE season-average corn price was lowered by 20¢ on the top end of the range to $6.75-$7.45/bu.

WASDE beef production estimates increased due mostly to heavier carcass weights. Projected WASDE prices for fed steers were lowered $2/cwt. on the top end of the range to a projected annual average of $125-$132/cwt.

"Fundamentals are lined up in a row for a feeder cattle market surge, including improved weather, a spring rally in beef cutout values, a rebounding economy along with an all-time record-high stock market, and last but clearly not least the well-advertised lack of supply," say AMS analysts. "But, with rising stacks of red-ink closeouts and no support from the CME cattle futures, cattle feeders can no longer justify recent feeder cattle price levels. Feed costs are anchoring yearling prices that are running $15-$20/cwt. behind year-ago record levels, even though the fed cattle market is just a couple dollars off its all-time high." 
You might also like:
BQA & Animal Welfare: A Good Fit For Veterinarians
Let's Think Big Picture In The Animal Health Industry
Video: Animal Welfare: Why It Is Always Important To You
Subscribe to Our Newsletters
BEEF Magazine is the source for beef production, management and market news.
You May Also Like
---