Look Ahead | Eyes On Weather And Wholesale Beef Value
Look Ahead | Eyes On Weather And Wholesale Beef Value
Recent moisture in previously parched areas of the nation should continue providing support to the market, especially for replacement-quality heifers and grass-ready cattle.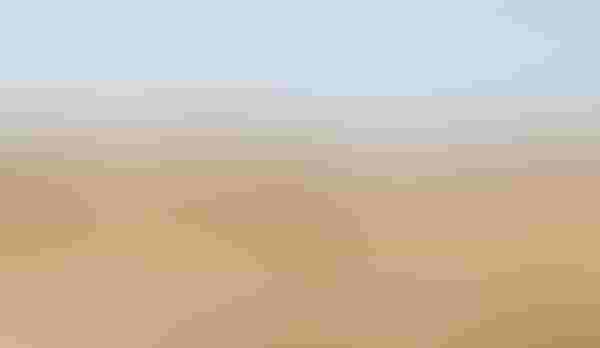 Heading into this week, traders will be likely focusing on real and perceived impacts of the weekend winter storm and the continued standoff between packers and retailers.

Another round of light cash fed cattle trade last week underscored the current situation. Supply and cost fundamentals continue ratcheting fed cattle prices ahead, what packers pay for the cattle they harvest. Wholesale values need to follow suit, but retailers have been reluctant to pass along the higher cost to consumers. Packers start cutting production in order to bring retail buyers to the bargaining table. Ultimately, the current amount of packing capacity, relative to available cattle for harvest means, as expected, some packing capacity will exit the business sooner than later.

Analysts with the Livestock Marketing Information Center (LMIC) explain, "...By most estimates, beef packer profits during December 2011 were in the red. For the first three full weeks of 2012, that margin collapsed, averaging 40% below 2011's. During the first three weeks of 2012, margins declined each week as live fed cattle prices increased about $5/cwt. and the wholesale boxed beef value dropped nearly $10/cwt. In the wholesale market, beef buyers have not been willing to compensate packers for high cattle prices. Looking ahead, beef packer margins will likely improve seasonally as spring approaches, which is normal; however, their margins are forecast to remain below 2011's at least into the summer quarter. Red ink will force packers to evaluate their plant efficiencies and suggests elimination of the most unprofitable plants."

Also, recent moisture in previously parched areas of the nation (Southern Plains) should continue providing support to the market, especially for replacement-quality heifers and grass-ready cattle.

The La Niña responsible for historic drought in the Southern Plains may not be dead, but is apparently on life-support.

"We're confident that an El Niño has already begun building and will have a major impact this spring and summer," says Art Douglas of Creighton University, chief meteorologist for CattleFax. He was speaking at that organization's 2012 Industry Outlook in Nashville, TN, Friday.

That's welcome news for folks in the drought-parched Southern Plains. Though drought remains, recent rains and the developing El Niño mean that area of the nation will have a chance to emerge from the drought heading into next fall.

If El Niño continues to develop, Douglas says it will also likely mean expanding dry conditions in the Northwest and California, as well as a cool wet summer in the Corn Belt that could delay plantings and crop maturity.

Editor's Note: This article is part of a new weekly e-newsletter called Cattle Market Weekly. Find the full issue here and listen to the audio recap here.
Subscribe to Our Newsletters
BEEF Magazine is the source for beef production, management and market news.
You May Also Like
---