Market Dynamics Will Follow Early-Season Moisture
Market Dynamics Will Follow Early-Season Moisture
"Looming prospects for poor forage conditions could result in counter-seasonal increases in cow culling in coming weeks, much as happened last year in the first half of the year," says Derrell Peel, Extension livestock marketing specialist at Oklahoma State University. "Another 2-4 weeks of delay will limit summer grazing demand and may force some producers to move defensively to ensure forage demands can be met."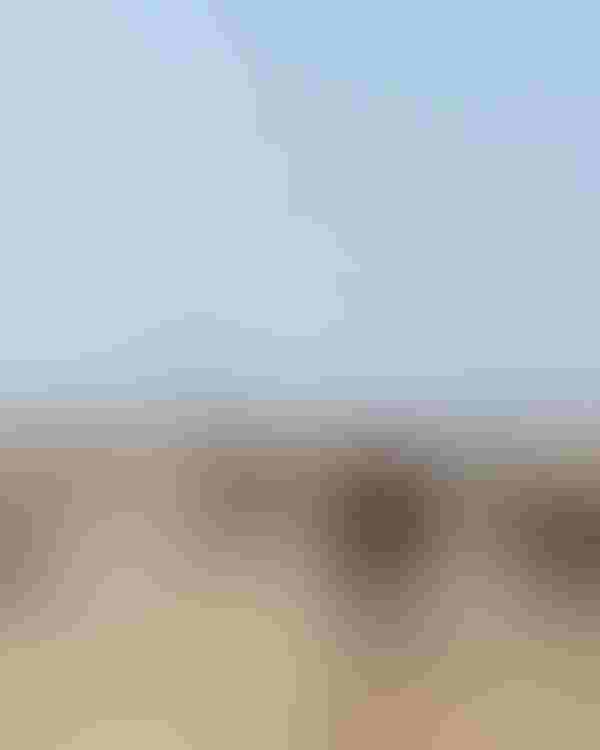 "Commercial cow slaughter for first-quarter of 2014 is on track to be the lowest since 2008 and is indicative of both low cow inventories and intentions to retain or increase cow inventories as soon as pasture conditions permit," analysts with USDA's Economic Research Service (ERS) say in the April Livestock, Dairy and Poultry Outlook. "If pasture conditions fail to develop normally, the rate of cow slaughter could again increase, which could delay any expansionary intentions."

Drought continues in most of the West and Southwest, and appears to be spreading farther east and north into the Southern and Central Plains.

"The winter rainy season in California and the Southwest was disappointing at best, portending another drought year," ERS analysts say. "The rainy season for the Plains usually begins about mid-April and continues through mid-June. With roughly half of the national cowherd in the area east of the Rocky Mountains and west of (and including) the states along the east side of the Mississippi River, there is still hope for normal precipitation in that area."
 
Subscribe now to Cow-Calf Weekly to get the latest industry research and information in your inbox every Friday!
 
On the other hand, Derrell Peel, Oklahoma State University Extension livestock marketing specialist, says in his weekly market comments, "Looming prospects for poor forage conditions could result in counter-seasonal increases in cow culling in coming weeks, much as happened last year in the first half of the year …. Another 2-4 weeks of delay will limit summer grazing demand and may force some producers to move defensively to ensure forage demands can be met."

Likewise, ERS analysts explain, "Choices for producers who are not entirely certain they want to deal with another year of drought will be made more difficult by high cow prices. Feeder cattle prices could decline slightly in the near future as demand for pasture cattle subsides with stocking of available pasture. However, anticipation of the smallest calf crops since 1949 will provide significant price support for the limited supplies of feeder cattle later in 2014 and in 2015."
More articles to enjoy:
80+ Photos Of Our Favorite Calves & Cowboys
Chicken Is Just A Carrier For The Taste Of The Special Sauce
Nevada Standoff Grows From Grazing Fees To Much More
Can The Beef Industry Get Along?
150+ Reader Photos Celebrating "Man's Best Friend"
To Control Parasites In Cattle, It Pays To Think Like A Worm
Dealing With The Loss Of A Spouse & Partner
Photo Gallery: Kubota RTV Utility Vehicles
Aren't Ranching & Marathon Running Kind Of Synonymous?
Battle For Grass Calves Stretches Prices Further
Insurer Problems After the Storm Add To Producer Woes
15 ATVs and UTVs That Are New For 2014
EPA Moves To Exert Control Over Virtually All U.S. Water
Need A Laugh? Check Out Rubes Cartoons!
Subscribe to Our Newsletters
BEEF Magazine is the source for beef production, management and market news.
You May Also Like
---