Pondering the other side of high prices
Pondering the other side of high prices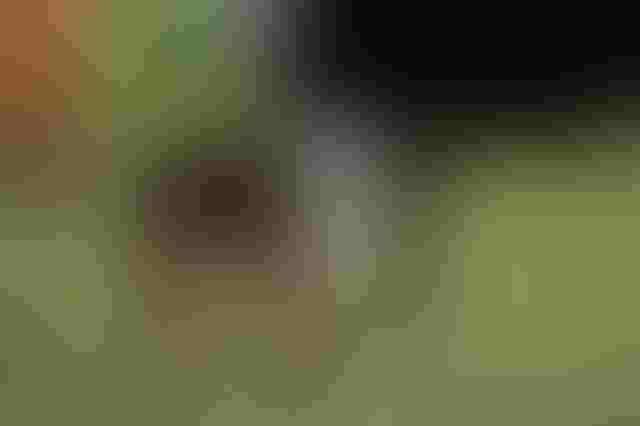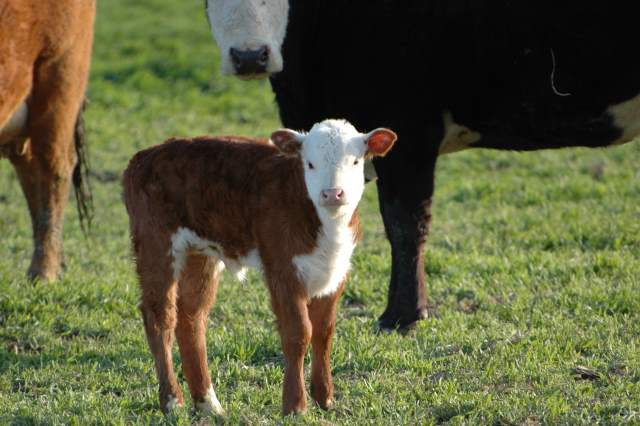 We humans are an extraordinarily adaptable lot, thanks in large part to short-term memory. As a lifetime cattleman told me years ago, "The thing with rain and money is that when you don't have any, you can't remember the last time you did, and when you do have it, you can't hardly remember the last time you didn't."
In the case of money, everyone understands cattle prices are historically high, but they've resided in the nosebleed section long enough that when they head back toward expectations, it may be tough to maintain perspective.
Consider that the regional cash price for 6-weight calves the end of June ranged from $233.48 per cwt to $269.14, according to the weekly stocker summary from the Agricultural Marketing Service. That was 110%-123% more than in 2010. Year to year for the same period, prices took their biggest leap in 2013— 55-60% plus.
Analysts at the University of Missouri Food and Agricultural Policy Institute (FAPRI) project the average price for steers weighing 600-650 pounds (basis Oklahoma City) at $225.51 this year, That's from FAPRI's 2015 Baseline Briefing Book, which projects prices to 2024.
FAPRI analysts project those same steers to bring $219.45 in 2016, $191.68 the next year and $170.55 the year after that. If so, that would be a decline of 24%, but still more than those same-weight cattle were bringing in 2013.
Though stumbling through its seasonal doldrums, the five-area price for fed steers the last week of June ($148.79 per cwt) was 63.5% higher than in 2010; 23% more than two years earlier.
FAPRI projects the five-area average price for this year at $156.07. The most recent estimates from USDA's World Agricultural Supply and Demand Estimates peg it at $159-$165. FAPRI projections put the average five-area fed cattle price next year at $149.83, then $136.29 the year after that and $126.33 in 2018. Compared with their estimate for the current year, that would be a decline of 19.1%.
Incidentally, USDA's Agricultural Projections to 2024 are significantly more optimistic than FAPRI when it comes to prices.
In the meantime, FAPRI estimates net returns per cow this year at $447.75 per head, $346.84 in 2016, $202.17 in 2017 and $94.57 in 2018.
Anyone with history in the cattle business understands $100 per head or so is within spitting distance of the infrequent historic highs before the run-up in recent years. But, slicing 79% off prices in just a few years could sure make it difficult to see the rain.
All of these projections hinge on a myriad of assumptions, of course. Chief among them are things like the size of the nation's cowherd, the relative strength of the domestic and international economies and demand.
So far, plenty of indications suggest producers are taking advantage of the most lush and widespread forage in years to expand. These indicators include fewer heifers placed on feed and less beef cow slaughter.
On the other hand, plenty of folks remain skeptical about the pace of expansion, citing such barometers as relative price levels this summer and the hefty level of equity required to ante up.
Let's hope USDA's mid-year Cattle report, scheduled for release July 24, will offer some clarity. By the same token, there are plenty of confounding supply-side factors to deduce, including the additional volume and impact of dairy calves bred for the beef market rather than veal, lost pasture acres, and slower, longer cattle feeding periods that continue to push carcass weights higher.
You might also like:
How to prevent & treat pinkeye in cattle
What's the best time to castrate calves? Vets agree the earlier the better
Harlan Hughes: Could 2015 be a profit repeat?
65 photos that celebrate cowgirls & cattlewomen
5 best steps for preventing, diagnosing & treating foot rot
Can ranching be sustainable without profits? Burke Teichert says no
Subscribe to Our Newsletters
BEEF Magazine is the source for beef production, management and market news.
You May Also Like
---