Port slowdown challenging exports
Port slowdown challenging exports
The impasse in labor negotiations between the Pacific Maritime Association and longshoremen unions continues to disrupt the flow of U.S. exports off all kinds from ports along the Pacific coast.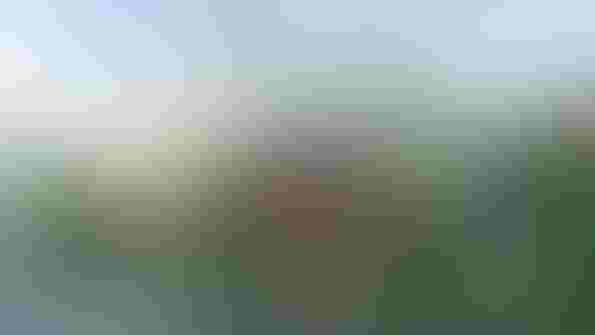 "As wholesale meat prices have steadily eroded over the last few weeks, attention has begun to focus on the role that export delays may be playing in weakening price support," says John D. Anderson, deputy chief economist at the American Farm Bureau Federation, in the latest In the Cattle Markets. "Last Friday, the pork cutout worked out to $72.94. As recently as mid-December, the pork cutout was in the low-$90s. Wholesale beef prices have held up somewhat better than that. After bouncing back to around $263 in mid-January, the Choice boxed beef cutout dropped back to $239.08/cwt. last Friday." Choice boxed beef cutout value was $237.68 yesterday.

Anderson offers perspective on the slowdown of all U.S. exports from ports along the Pacific Coast, which has been brewing since last May. It has to do with contract disputes between the Pacific Maritime Association and longshoremen unions. He also notes, according to the U.S. Meat Export Federation (USMEF), that as much as 78% of waterborne U.S. beef and pork exports go through these West Coast facilities, much of it to Pacific Rim countries.
 
"Of course, there is much more going on in the market than a labor dispute at the ports," Anderson explains. "Production is increasing, oil prices have shown signs of rebounding, and the dollar has strengthened sharply against other major currencies. These factors have contributed to a less supportive fundamental environment for meat and livestock prices – quite apart from anything happening at the West Coast ports. But given the importance of Asian markets to the entire red meat and poultry complex, disruptions at our ports are certainly worth paying attention to.
 

BEEF Seedstock 100
Looking for a new seedstock provider? Use our BEEF Seedstock 100 listing to find the largest bull sellers in the U.S. Browse the Seedstock 100 list here.
"If foreign buyers find that shipments of U.S. product have become unreliable or that shipping costs through alternative ports on the Gulf or the Atlantic are too high, they may forego placing U.S. orders at all, sourcing product from other suppliers. Delays in shipments could also raise concerns about product quality. This could make buyers especially reluctant to source chilled product (typically a higher value than frozen product but with a shorter shelf life) from the U.S," Anderson says.

"The West Coast port congestion is extremely troubling, because the delays faced by exporters in December have become even more severe in 2015," explains Philip Seng, USMEF president and CEO. "If this dispute is not resolved soon, the meat industry will have to win back long-term customers who still want our product, but have no choice but to seek alternative suppliers."

U.S. beef exports set a new value record in 2014 at a staggering $7.13 billion, according to USMEF. That was a 16% increase over the previous record set in 2013 and equivalent to more than $300 per head of U.S. fed slaughter when including the hides. Beef export volume was 2% higher year-over year, though a touch short of the 2011 record.
 
You might also like:
How Schiefelbein Farms made room on the ranch for nine sons
Meet the largest bull seller in the U.S.
8 tips for being a better ranch manager in 2015
9 ranch management concepts to improve your ranch
Photo highlights from the 2015 Cattle Industry Convention in San Antonio, Texas
Subscribe to Our Newsletters
BEEF Magazine is the source for beef production, management and market news.
You May Also Like
---