Rancher Demonstrates The Benefits Of Hedging For Cowmen
Rancher Demonstrates The Benefits Of Hedging For Cowmen
Hedging has different definitions, whether it's in the market or in the pasture.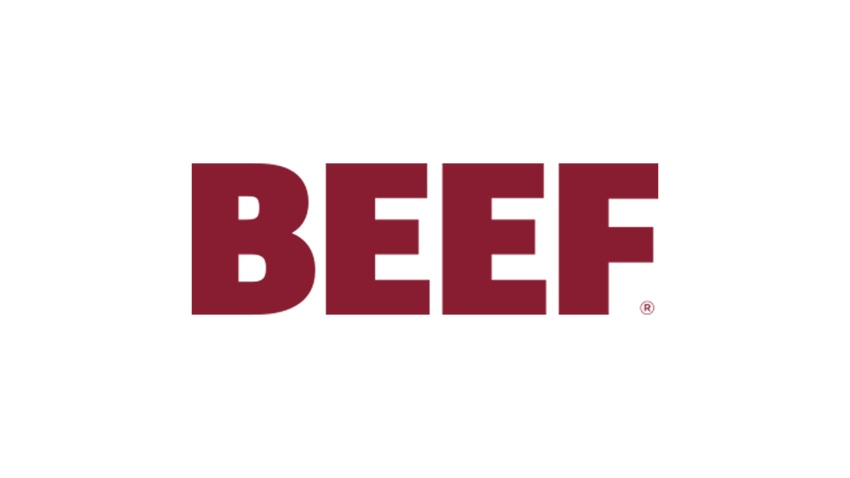 Brad James didn't need a double major in animal science and ag econ. He's earned an OTJ (on-the-job) degree in cow-calf production and getting cattle sold at a profit through whatever stage of marketing that works best.
James is a fifth-generation rancher. He and his wife Tammy run about 500 mama cows on ranches in southeastern Colorado near Kim, and in the Oklahoma Panhandle just south of Boise City. The commercial cowherd is Angus and Angus-cross. In many cases, calves are retained, run on grass with a supplement to 800-900 lbs., and then fed-out at a commercial feedyard. And with fed cattle prices where they are this spring and early summer, he is likely to use futures contracts to get a lofty price protected.
Join the conversation! Follow us on Facebook and Twitter.
"We have good cattle genetics and they normally work well in the feedyard," James says. "With hedging, I can often lock in a profit."
For yearlings that will go on feed this summer, he is eyeing October and December live cattle futures, which were in the $135-$140/cwt. price range.  He'll make the decision when to pull the trigger based on a formula, or "formation" he follows.
"It's called the 'one, two, three formation' and one I have studied and used in the past," James says. "In this strategy, I look at a price I like for more my situation. When the market hits that price, then drops, then goes back up again, I put on a 'stop.'
"If the market breaks below that number, the stop price is set and I am hedged. That formation has worked for me and usually provides a price I can live with."
Like others, James would like to hit the top of the market every time. He knows that's unlikely. "I try to hit somewhere within the top third," he says, "whether it's through feeding them out or selling them as stockers."
He is hoping to wait until July to place cattle on feed and use the December futures contract. "It will depend on whether we get any rain to boost our grass," he says. "The early spring has been extremely dry. We'll just determine how much supplemental feed we'll need before it's time to put the cattle in the feedyard."
Weigh your options for return on investment
 With high prices for calves, feeder cattle and fed cattle, producers need to consider their options when looking at retained ownership, says Glynn Tonsor, Kansas State University livestock marketing economist.
"First, it's best to know if you have better than average cattle value-wise," he says. "If so, you can go the next step. If not, then it may be best to sell them as stockers or feeder cattle.
"Also, look at what else you would do with the capital if you sold them as yearlings. For instance, could that money go toward adding to the herd given current cow-calf return projections?"
Tonsor says that with high breakevens in the $130/cwt. range, hedging or some other form of risk management is likely needed. "With October and December futures prices in the $135-$140 range, you may not be able to lock in an astronomical return given current feeder cattle and corn price expectations," he says.
"But with so many dollars at play, hedging should be heavily considered, particularly for those more concerned with price variability and broader uncertainty."
In recent years James has used an all-natural program. "Last year, we had about 75% of our calves on a natural program," he says. "We received about a $15/cwt. premium. For 2013, we were able to net about $33/head for all cattle on feed."
He and Tammy stopped the natural program after the feedyard they use reduced their natural feeding. But high prices for conventional cattle keep them in the retained ownership phase.
"Because we're dealing with higher prices, we feel hedging is a must," James says, noting that using futures help ease financial worries.
"When I started to hedge years ago, my grandpa didn't think it was a good idea. I told him I'd like to at least break even. I'm gambling less hedging than I am pouring feed to them."
Drought risk management 
Drought has become all too familiar for folks operating in the Southern Plains region where Brad and Tammy James run their Angus-cross herd. They depend on a sound supplemental feeding program to manage their way through it. And they even count on a little so-called "cow-pie-ology" to help determine the supplement and mineral needed.
All their cows remain on two southeast Colorado ranches about two hours north of their Oklahoma pastures. The Colorado pastures are on fairly rough terrain, with a few canyons as well as mesas. The terrain helps protect cows during winter storms, especially when calving begins in late February or early March.
"We try to keep all cows and their calves on the Colorado ranches through the summer," James says. "The key is to not run anything down here in the summer. That helps generate good forage production from rains – when they occur late spring or summer. We then move the calves down to the Oklahoma pastures in the fall."
No replacement heifers were held back in 2012, due to drought conditions. James was able to hold back 55 heifers for replacements in 2013.
His supplemental ration includes a concentrated range mineral and vitamin program. He says added trace minerals and vitamins are needed due to the region's sometimes-higher iron and sulfur content.
Excess iron and sulfur in forage can increase the need for more trace minerals, like zinc, copper, manganese or selenium, says Dan Gary, his cow-calf range and pasture consultant.
Supplemental feed for cows begins in December and includes 26% protein cake with high fat. The amount fed increases through winter and into spring. Yearlings also receive the supplement at a 1.5 lbs./day rate during winter and early spring.
The program works, as is illustrated by James' production numbers. "We have a calving rate – and a weaning rate – of 93%-96%," he says.
"The grazing and supplemental program gives us confidence that our calves will be healthy. Weaning weights are 590-600 lbs."
A lesson in "cow-pie-ology"
Working with Gary, James determines the type of supplement that's needed through a process Gary calls "cow-pie-ology." Putting it simple, the process "involves visual observation of manure," Gary says.
The manure, unlike body condition score and hair coat observation, indicates what is going on with cattle today, yesterday and the day before yesterday. Observing the body condition or dullness or shine of the hair coat reflects what is going on in the past week or several weeks.
"As manure piles stack up, more protein is needed. Excess protein brings about thin manure."
Gary says that beginning three weeks pre-calving, attempt to have the average manure pile between 2-4 in. high, flat and without layers. "As piles begin to stack higher, layers will begin to be evident," he says. "Average is the key.
  "Manure piles should be read where cattle are at rest. The water troughs are perfect locations to observe 'cow-pie-ology'. If cattle trot only a couple of hundred yards to the cake wagon, the manure piles will be thinner than if the same cattle were observed at rest."
James says the range-tested manure assessment program aids in getting high calving and weaning rates. "With our pasture management and knowing which supplement to feed, we're able to get the most out of our herd even in drought conditions," he says.
"It's risk management in the pasture."
Larry Stalcup is a freelance writer based in Amarillo, TX.
You Might Also Like:
60+ Stunning Photos That Showcase Ranch Work Ethics
5 Tips To Grill The Perfect Steak
A Ranch Profitability Secret More Powerful Than Genetics
Subscribe to Our Newsletters
BEEF Magazine is the source for beef production, management and market news.
You May Also Like
---