Red ink flows for cattle feeders
Red ink flows for cattle feeders
High calf and feeder prices, in tandem with softer fed cattle prices, are driving cattle feeding breakevens toward deeper losses. The Livestock Marketing Information Center estimates cattle feeding losses (basis the Southern Plains) at $200 per steer in January and February.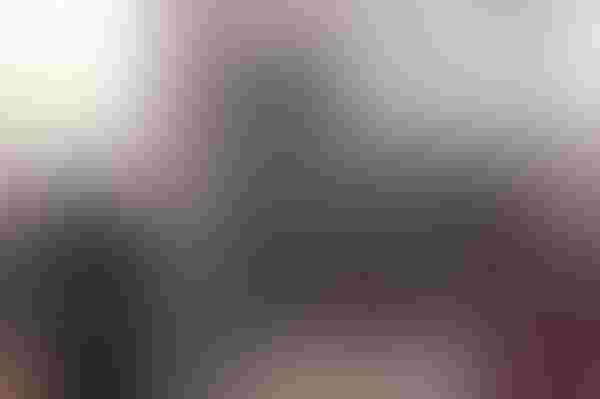 After finally having a chance to recoup some lost equity through the summer and fall, cattle feeders are again facing daunting profit prospects on a cash-to-cash basis.

"So far this year, losses on fed cattle sold have increased dramatically," say analysts with the Livestock Marketing Information Center (LMIC). "Using total economic costs of production, estimated feedlot closeouts (basis Southern Plains) posted losses in January and February of nearly $200 per steer. Those losses are not sustainable and have pressured heavyweight feeder cattle prices."
LMIC analysts explain the primary drivers are higher feeder cattle prices in tandem with declining fed cattle prices.

For perspective, the LMIC folks estimated cattle feeding returns last year to be the most positive since 2003. You likely remember that's when U.S. beef exports enjoyed an amazing price run during the brief period between bovine spongiform encephalopathy being discovered in Canada – shuttering the market to Canadian exports – and when it was discovered in the U.S. just before Christmas 2003.
 

BEEF Seedstock 100
Looking for a new seedstock provider? Use our BEEF Seedstock 100 listing to find the largest bull sellers in the U.S. Browse the Seedstock 100 list here.
"Since mid-December, for animals placed into feedlots, lower feeder cattle prices have begun to bring breakeven sale prices back into line," LMIC analysts say. "However, those breakevens remain well above price levels in the futures market. So, expect cattle feeders to remain rather cautious buyers of animals. Overall, feeder cattle prices will not repeat 2014's dramatic upswing this year, but prices for those animals are forecast to remain above a year ago into the summer months. In the second half of this year, yearling steer prices are expected to consistently post year-on-year declines. Still, for the calendar year, prices should be the second-highest ever."  

USDA's monthly Cattle on Feed report underscores how tight calf and feeder cattle supplies remain. According to USDA, there were 10.7 million head on feed Feb. 1, about even with the same period a year earlier. That matches estimates ahead of the report.

January placements of 1.79 million head were 11% less than a year earlier. The average estimate ahead of the report was for a decline of nearly 14%.
Subscribe now to Cow-Calf Weekly to get the latest industry research and information in your inbox every Friday!
Marketings in January of 1.63 million head were 9% less than a year earlier, about even with the pre-report estimate.

Despite LMIC data estimating the supply of cattle outside of feedlots Jan. 1 to be 0.5% more than a year earlier, John Otte, Penton market analyst, explained earlier last week, "Much of the rise is due to more heifers outside feedlots. The supply of steers outside of feedlots was calculated to be 14.123 million head, just 11,000 head larger than a year ago."
 
You might also like:
Confinement or semi-confinement cowcalf production is feasible
Better weather, continued strong feeder prices on tap for 2015
5 lessons Iearned from beef cattle and beef customers
7 Trending Headlines: BSE rears its ugly head, and old rules of thumb can be misleading
Subscribe to Our Newsletters
BEEF Magazine is the source for beef production, management and market news.
You May Also Like
---