Southern Plains Feeders Steeling For Possible Fallout
Southern Plains Feeders Steeling For Possible Fallout
While the fed cattle market has yet to feel the hammer from the LFTB debacle, feedyards are worried about long-term implications.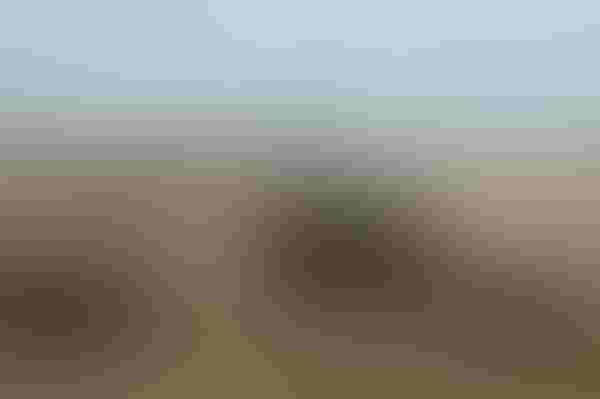 Estimates vary, but the number of workers at the Amarillo Tyson beef plant who lost their jobs when BPI ceased productionof lean finely textured beef  (LFTB) could number as high as 250. And the economic impact of those lost jobs is likely already being felt in the area's economy.
While BPI's portion of the Texas Panhandle beef plant is but a small portion of the total employment there, those lost jobs are no small consideration, says Steve Amosson, Texas AgriLife Extension Service economist in Amarillo. Based on an economic model he uses to determine the total impact of jobs on the economy, and using the more conservative estimate of 200 lost jobs, Amosson estimates another 100 jobs will be affected as a result of the shutdown.
Those jobs encompass a whole host of suppliers who provide the goods and services, such as transportation, that the production of LFTB generates. What's more, the direct loss of income for those 200 workers is estimated at around $8.7 million annually. The total value-added portion of that amount comes to an estimated $9.7 million. Add the additional jobs affected by the shutdown at the Amarillo plant, and the total value-added economic impact to the area's economy could be as high as $19.6 million.
For the moment, however, that economic impact is being held somewhat in abeyance. Sources tell BEEF magazine that while the workers are laid off and production has completely ground to a halt, employees are still being paid a retainer – an indication that BPI hopes to recall them at some time and resume production.
That aside, losses are still present in the value chain, and those losses are real. Instead of being utilized, the trimmings that once went into making LFTB are likely being upgraded to 50-50 trim and going to rendering.
"But for the long term, if that market is never regained, that's value lost in the beef animal," says Ty Lawrence, meats scientist at West Texas A&M University in nearby Canyon, TX, and director of the university's Beef Carcass Research Center.
It's the long-term implications that have Southern Plains cattle feeders concerned, says Ross Wilson, CEO of the Texas Cattle Feeders Association (TCFA). All three concur, however, that fed cattle prices haven't been significantly affected thus far, largely due to the tight supply.
"If this thing does become universal, in the longer run, I'd expect it would have some impact because you're going from a higher-value product to a lower-value product," Amosson says. "If it's a long-run thing, it will affect prices somewhat because it will tend to lower the value of that calf."
It will be difficult to identify one item like LFTB and its impact on prices, Wilson says. "But the removal of the product by retailers and fast-food restaurants based simply on misinformation from the media is both alarming and will ultimately impact prices. And what we don't know is how much this has already happened."
What the industry does know is that live cattle futures were off more than $4 last week. While concerns over consumer reaction to LFTB aren't the only cause for the selloff, Wilson has to believe it was a factor. And ultimately, it will be consumers who pay the price.
"Some have estimated annual production of LFTB is 850 million lbs. nationwide. Given the extremely tight cattle supplies that we are experiencing and the strong domestic and international demand we have experienced for beef, it's inevitable that the loss of this product will increase beef prices to consumers," Wilson says.
According to TCFA market analysts, the price of 90% lean ground beef has increased about 7.5% recently. The lack of LFTB in the market could push that higher as consumer demand heats up going into the grilling season, analysts say.
"The 50% trimming seasonal pattern typically peaks within the first few weeks in April," TCFA analysts said in Friday's TCFA Market Report. "This will not likely be the case this year due to negative LFTB media coverage. So far, the impact of the misrepresentation of LFTB has cost the 50% lean ground beef market nearly $10/cwt."
As the industry goes forward in dealing with the issue, Lawrence strongly encourages everyone to drop the highly emotional and disparaging term that the media uses and refer to the product as lean finely textured beef or boneless lean beef trimmings.
LFTB comes from the trimmings when the beef processor fabricates the carcass into subprimals, Lawrence says. The starting raw material averages about 70% fat and 30% lean. "It is chunks of fat that has muscle tissue in it, but it's not cost-effective to pay someone to take the muscle out with a knife," he says.
In addition, he says the media's reference to the product as ammonia-washed is false. "We're talking parts per million," he says. The process is based on HACCP plans and USDA regulations for controlling E. coli.
If you went to the store and purchased ground beef that did not have any LFTB blended into it, you would have about 125 ppm of the ammonium ion, just naturally occurring, he says. If you bought hamburger that had this product blended in at a typical rate, it would be about 175 ppm. "To think of it as being taken from the E. coli-laden parts of the carcass couldn't be any more untrue, but that's what's been put out there in the popular press," he says.
That's what has feedyard managers most perplexed, Wilson says. "In the short run, feedyard managers are obviously concerned about the impact on prices. In the long run, they are astounded by the media's use of misinformation to malign a very safe product that is 100% beef, and they wonder what may be next on their list?"
But cattlemen can fight back through the use of social media and old-fashioned technology like the telephone and face-to-face conversation. "A significant role that individual cattlemen can play is to educate their own family members, friends, acquaintances, school board members and local media as to the real truth about LFTB," Wilson says.
Find more information about lean finely textured beef at this BEEF resource page and at beefisbeef.com.
Subscribe to Our Newsletters
BEEF Magazine is the source for beef production, management and market news.
You May Also Like
---