Tight Supplies Drive Calf and Feeder Prices Onward
Tight Supplies Drive Calf and Feeder Prices Onward
Although January feedlot placements were higher than anticipated, calf buyers will likely remain aggressive competing for snugger supplies of grass cattle.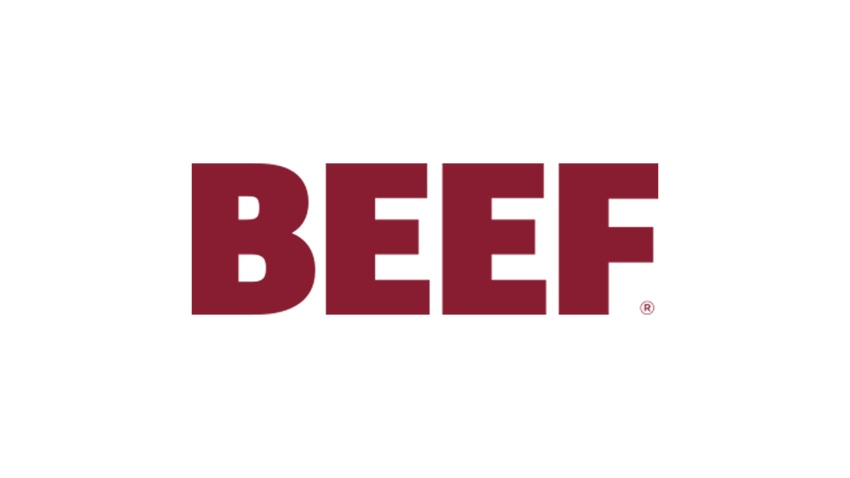 The weather allowed significantly more calf and feeder cattle volume to trade at auction this week and buyers were ready. All weights and classes of feeder cattle and calves traded $1-$5/cwt. higher.
"The full advance was most evident on the middle-weight cattle (500-800 lbs.)," explained analysts with the Agricultural Marketing Service (AMS) Friday. "Competition has increased on these cattle and grass interests are becoming more prevalent as winter's tight grip is starting to ease near the major grazing areas."
Friday's Cattle on Feed report underscored the current pull-forward environment with significantly more placements in January than anticipated. Placements (2.03 million head) in January were 9% more than the previous year, compared to an average estimate ahead of the report of 2.6% more.
Heavier placements made for a total cattle-on-feed inventory February 1 of 10.8 million head. Though 3% less than a year earlier, the inventory was higher than the pre-report estimate of a 5.2% decline, according to estimates from John Otte, Penton market analyst. He adds that makes 17 consecutive months with fewer cattle on feed than the same month a year earlier.
Marketings in January (1.79 million head) were 5% less than a year earlier, compared to an average estimate of 4.6% more ahead of the report.
"Normally, the bearish placement figure would send feeder cattle prices lower the following week," AMS analysts say. "But, the industry is fully aware of tight supplies and the thought that our calf sales are up 9% percent for the year (year-to-date nationwide auction receipts are also up 9%) could cause stocker buyers to push the envelope even farther from fear of scarce availability this spring."
Except for 15¢ lower in Apr, Feeder Cattle futures closed an average of 51¢ higher week-to-week; an average of  $1.06 higher in the back two contracts.
After two weeks of sluggish cash fed cattle trade—packers slowing chain speeds to ratchet up wholesale values but wanting to buy fed cattle for less money—the pace quickened Friday with prices $2-$3 higher on a live basis in the Southern Plains at $144-$145/cwt. Live prices in Nebraska and the western Corn Belt were $2-$3 higher at $144-$145. Dressed sales there sold $5-$6 higher at $230-$231/cwt. According to voluntary sources in Colorado Friday afternoon, slow trade and light demand were yielding live prices $4 higher at $147.
"Feedlots are fairly current with their marketings as many cattle got pulled forward while prices were setting records in January, which also bodes well for feeders. Additionally, the market is in a time period when fed cattle weights are seasonally declining due to lower rates of gain during winter months," explains University of Tennessee agricultural economist, Andrew P. Griffith, in his weekly market comments. "With marketings being current and cattle being lighter, feeders are positioned to feed cattle a little longer and play cat and mouse with packers."
Other than $1.95 higher in spot Feb week-to-week, Live Cattle futures closed mostly narrowly mixed, from an average of 39¢ higher (15¢-70¢ higher) to an average of 11¢ lower.
It helped that wholesale prices seem to have found solid footing after the post-spike price adjustment (see Wholesale Prices Stabilize).
"The modest gains (wholesale value) this week will help improve those margins, but it is likely packers will continue to limit beef production to support cutout prices," Griffith says. "The market is quickly approaching grilling season which generally means higher prices. However, prices may be slower to escalate with Easter arriving later on the calendar. There may also be some concern of pricing some consumers out of the market as grilling season approaches with the retail price of beef setting records. This is a possibility, but there is no denying consumers have a taste for beef over other meat proteins. The result may largely be consumers trading down from steak cuts to more ground product."
More articles to enjoy:
8 Tips For Stress-Free Cattle Handling
Cattle Ranching: We Live For The Highs, Survive The Lows
Enjoy A Laugh On Us! 20 Dick Stubler Ranch Life Cartoons
70+ Photos Of Multiple Generations On The Ranch
Industry At A Glance: Corn Price Vs. Carryover Stocks
Fewer Cattle Numbers & COOL Claim Another Packer
Subscribe to Our Newsletters
BEEF Magazine is the source for beef production, management and market news.
You May Also Like
---