Tight Supplies Keep Pushing Cattle And Beef Prices Higher
Tight Supplies Keep Pushing Cattle And Beef Prices Higher
"Live-cattle futures have jumped 10.2% so far this year, a gain that is leading to higher wholesale beef prices and is widely expected to result in record U.S. consumer prices for steaks, ground beef and other products this year," says John Otte, Penton market analyst.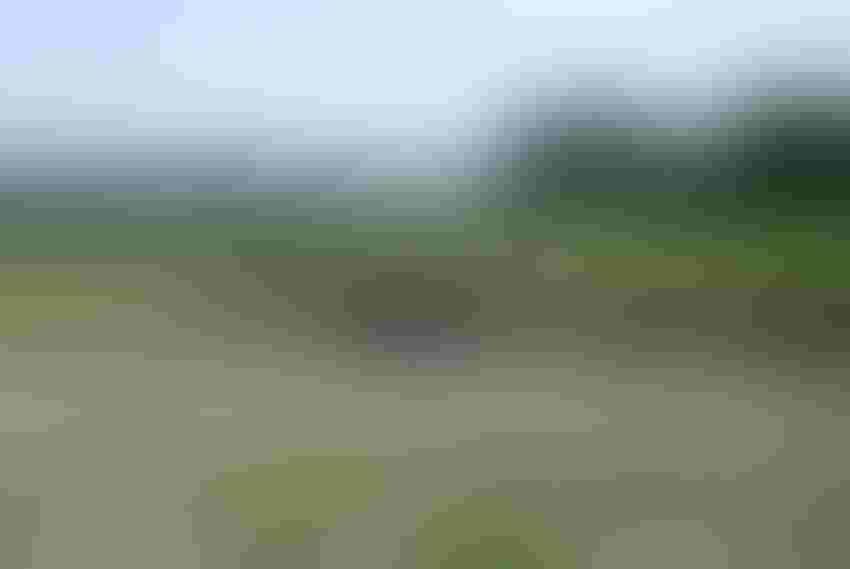 "The cattle complex has been underpinned by tight supplies after years of drought in cow-calf country, which forced ranchers to thin their herds," explained John Otte, Penton market analyst, on Friday. "Better grazing conditions and lower feed costs have some ranchers retaining females to expand breeding herds. This has the near-term effect of further pinching supplies headed for slaughter."

Markets this week underscored that reality.

Cash fed cattle prices climbed to new record-highs as packer buyers scrambled for tighter cattle supplies, egged on by strengthening wholesale beef values.

On Wednesday, cash fed cattle sales in Nebraska surged to the new record-high price of $152/cwt. (live basis). Dressed sales traded at mostly $240/cwt. Cash fed cattle in the Southern Plains traded $5-$6 higher than the previous week at $150/cwt.

 "Prices for live cattle (fed) have increased about $10/cwt. the past three weeks, and they may have a little steam left in them yet," says Andrew P. Griffith, University of Tennessee agricultural economist, in his weekly market comments. "Fed cattle marketings are extremely current due to harsh weather conditions during the feeding period and the short supply of cattle. Additionally, strong prices tend to pull cattle forward and are likely to do so again, which also contributes to cattle marketing being current. Feeders may be looking to market cattle in the near term as June and August live cattle futures are trading at a $10 to $12 discount relative to the nearby April live cattle contract."

Expiring Feb Live Cattle futures went of the board Friday at a record-high $151.950. After $7.40 higher and $3.52 higher in expiring Feb and new spot Apr contracts, respectively, Live Cattle futures closed an average of $1.25 higher week-to-week. The exception was 10¢ lower at the very back.

"Live-cattle futures have jumped 10.2% so far this year, a gain that is leading to higher wholesale beef prices and is widely expected to result in record U.S. consumer prices for steaks, ground beef and other products this year," Otte says. "In January, average U.S. retail fresh beef prices reached an all-time high of $5.044/lb. USDA projects consumer beef prices will gain 3% to 4% overall this year, up from last year's 2% hike."

Cash market strength, and the demand they spawned in futures contracts, helped quash scattered early-week pressure on yearling feeder cattle.

For the week, trading was most active on cattle weighing 500-750 lbs., according to the Agricultural Marketing Service (AMS). That included old-crop stockers and hard, lightweight calves from the Southeast where prices were firm to $5/cwt. higher.

"Increased offerings of softer new-crop, fall-born calves in the Plains and the Midwest sold mostly steady," AMS analysts said Friday.

 
Sign up now for BEEF Daily and get all the latest hot topics straight to your inbox!
Feeder Cattle futures were an average of $1.53 higher week-to-week ($1.00-$2.30 higher).

After finding new footing the previous week, wholesale beef values surged ahead this week, too. Choice boxed beef carcass cutout value ended Friday $11.58/cwt. higher week-to-week at $225.33/cwt. Select cutout was $12.24 higher at $223.12.

"Beef cutout prices have found support the past two weeks at the same time packers have been forced to pay up for the short supply of market-ready fed cattle," Griffith says. "Packer margins had been cut thin with the continued strength in the fed cattle market, and the increases in the beef cutout do not appear to be keeping pace with the increases in fed cattle prices the past two weeks … The market will soon be heading into a time period where market-ready cattle availability will pick up and possibly shift some of the leverage back to packers. However packers are likely continuing to stare the bull in the face for another month or so before a sufficient supply of cattle hits the market."

For folks with calves to trade, AMS analysts say, "March is roaring in like a lion and stocker buyers are aggressively readying themselves for the arrival of the lamb. Backgrounders with spring pastures to graze are making their annual trip to the sale barn or to the phone to call their favorite order buyer. These orders can be as particular and specific as any worked all year, but at the same time, stronger than most when the right kind of cattle come up for sale."

"Record prices and favorable weather have many producers placing wheels under their calves and hauling them to town," Griffith says. "Seasonally speaking, lightweight calf prices tend to peak in February or March as many stocker producers are gearing up to place cattle on spring forage. Therefore, prices for lightweight calves are expected to remain strong the next few weeks, but they are also expected to lose some ground as we move through spring and into the summer time period."

For feeder cattle, Griffith points out prices typically peak toward the end of July and into August.
More articles to enjoy:
B-PIKE Program Offers Vet Students Real-World Experience In Feedlot & Stocker Cattle
7 U.S. Ranching Operations Lauded For Top-Level Stewardship
Experience Winter Wonderland On The Ranch
USDA Estimates 16% More Beef Cows in 10 Years
In Ranch Management, People Make The Difference
70+ Photos Of Multiple Generations On The Ranch
Calf Watch: 101 Reader-Submitted Baby Calf Photos
Charges Of Blasphemy Over Science Make A Comeback
It's Time For Old Man Winter To Step Aside
Extreme Weather Prep: How To Help Your Cowherd Weather A Natural Disaster
Subscribe to Our Newsletters
BEEF Magazine is the source for beef production, management and market news.
You May Also Like
---