Volatility and uncertainty squeeze cattle prices
Volatility and uncertainty squeeze cattle prices
Cattle markets darted sharply in both directions this week, on mostly the same information, as traders tried to determine how much room is left, if any, for prices to grow.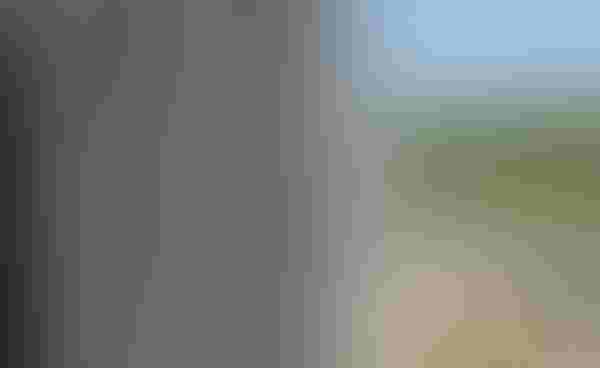 "There is never complete certainty in cattle markets, but it would seem the spring price for lightweight calves has reached its apex and has begun its slow decline through the summer and fall," says Andrew P. Griffith, University of Tennessee agricultural economist, in his weekly market outlook.
Cattle markets darted sharply in both directions this week, on mostly the same information, as traders tried to determine how much room is left, if any, for prices to grow.
Feeder cattle and calves traded steady to mostly $5 lower at the start of the week, according to the Agricultural Marketing Service (AMS), amid the lingering hangover from the previous week's crumbling cattle futures and scant cash fed cattle trade.
"In the Southeastern regions, feeder calves were mostly $2-$6 lower," AMS analysts say.  "In addition to market pressure on feeder calves, lightweight offerings are now overwhelmingly made up of new-crop, fall-born calves which are not always highly demanded by stocker buyers, as many are un-weaned and fleshy."
Calf and feeder prices strengthened to steady money—instances of $3-$5 higher—after the middle of the week as cattle futures regained some traction.

70+ photos showcasing all types of cattle nutrition
Readers share their favorite photos of cattle grazing or steers bellied up to the feedbunk. See reader favorite nutrition photos here.
Then came Friday—limit down for many contracts in both Live Cattle and Feeder Cattle futures.
Except for 55¢ higher in spot April and 25¢ lower at the back, Feeder Cattle futures closed an average of $1.30 lower week-to-week (82¢ to $1.92 lower).
Other than $1 lower in spot April and 17¢ lower in October, Live Cattle futures closed an average of 32¢ higher week-to-week.
"Unpredictable attitudes are dictating market direction as of late, resembling a poker game where every player is either all-in or folded on every hand," AMS analysts said Friday. "Volatility is the only rule that cattle markets abide by lately with the debate of how high is high enough?"
More specifically, folks are unsure of beef demand at historically high retail prices, especially with growing pork and poultry supplies.
Subscribe now to Cow-Calf Weekly to get the latest industry research and information in your inbox every Friday!
On one hand, wholesale beef values seem to have a seasonal bounce in their step, approaching historic highs. For now, consumers are staying hooked.
Choice boxed beef cutout value was $1.28 per cwt higher week-to-week, closing Friday at $257.79 per cwt (260.80 on Wednesday). Select was $1.06 higher week-to-week at $250.97 per cwt ($251.22 on Wednesday).
"Because of disproportionate placements of heavy feeder cattle in feedlots, relatively inexpensive corn and historically low cattle on feed inventories, cattle feeders have been able to retain fed cattle to heavier weights, and packers have paid prices higher than are consistent with increases in wholesale cutout values," explain analysts with USDA's Economic Research Service (ERS) in the monthly Livestock, Dairy and Poultry Outlook. "As a result, narrow-to-negative profit margins persist despite record price levels for virtually all of the cattle/beef complex."
So, packers remain reluctant buyers, even though they have been diluting production with less weekly harvest. Sluggish cash fed cattle trade was reported through Friday afternoon. Reported live sales were generally $2-$3 lower at $160 per cwt. Dressed sales were steady to $4 lower at $256-$260.
"The cash market continues to trade with a strong positive basis, but it appears the packers may be gaining leverage on cattle feeders," Griffith says. "The leverage transfer from feedlots to packers is likely due to the large number of cattle that will soon be market-ready. Slaughter is expected to pick up the next several weeks due to a seasonal increase in cattle coming off feed. This will continue to depress live cattle prices, which will also result in lower feeder cattle prices in the near term."
"Less expensive wholesale prices for both pork and poultry will continue to be problematic for the boxed beef industry as whole," ERS analysts say. "Although beef cutout values remain historically high, beef packers continue to pay higher prices
for cattle. This has led to packer margins being constrained—and in some instances stuck in negative territory—through most of the first quarter. However, packers could experience some improvement in their margins during the second quarter as the spring grilling season takes center stage and near-term demand increases, supporting higher cutout values."
They point out significant gains in middle meat prices are behind the surge in wholesale beef values.
Looking further ahead
Looking further ahead in the year, analysts with the Livestock Marketing Information Center (LMIC) say that cattle prices this year are forecast to be less than in 2014.
"In the second half of last year, about everything that could push cattle prices higher occurred," LMIC analysts say. "This year, there are more headwinds facing fed cattle prices, especially: 1) softer beef export markets; 2) surging pork and chicken production. Calf and yearling prices are now faced with cattle feeders that are mired in red ink after a very profitable 2014."
LMIC expects fed cattle prices to moderate in the second half of this year. They were record-high in the fourth quarter of 2104 at $165.50 (5-Market average steer).
"This year, look for the October-through-December (fall quarter) fed cattle price to be down 3% to 5% year-over-year," LMIC analysts say.
Assuming normal summer crop growing conditions, LMIC analysts say yearling steers could be 9% to 13% less than a year earlier. Feeder steers (700-800 pounds, Southern Plains) averaged $239.81 per cwt in the fourth quarter. They expect steer calf prices to be 5% to 11% less this fall than a year earlier. Calf prices (steers 500-600 pounds, Southern Plains) averaged $285.63 per cwt in the fourth quarter.
"Still, only 2014's fourth quarter would surpass cattle prices expected this fall," LMIC analysts say.
You might also enjoy:
When should you call the vet on a difficult calving?
Try one of these 9 ranch management concepts to improve your ranch
Subscribe to Our Newsletters
BEEF Magazine is the source for beef production, management and market news.
You May Also Like
---