Wholesale Prices Lift Cattle Futures
Wholesale Prices Lift Cattle Futures
Figuring out markets has always been akin to estimating the speed and direction of unseen ghosts, more so since the commodity bubble and financial collapse.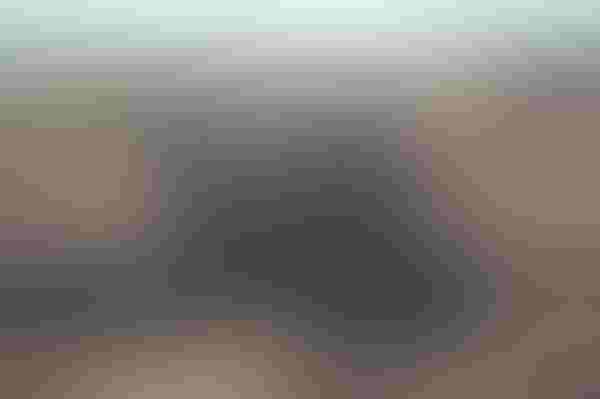 Wholesale beef prices that had continued to meander downward for the better part of a month finally rallied last week, up $9.50 for Choice boxed-beef cutout values and $6.66 higher for Select. Judging by cattle futures last week, though, traders aren't necessarily convinced the price low has been established.
"Current retail prices for beef and beef products have met with consumer resistance," say analysts in last week's monthly USDA Livestock, Dairy and Poultry Outlook. "While high in relative terms, retail prices are not providing margins down the chain that support the cattle feeding and packer sectors. With packers caught in an intense squeeze between the cost of fed cattle and wholesale cutout values, either cutout values will have to increase – pressuring retailer margins or resulting in higher retail beef prices, and counter to recent price movements – or fed cattle prices will have to remain relatively weak compared with the past quarter. Lower fed cattle prices will continue to squeeze cattle feeders' profit margins."
Cash fed cattle trade last week was steady to $2 lower in Texas at $120-$122. Live sales in Kansas traded fully steady at $122. Up north, dressed sales jumped $5 ($198-$200) while live sales traded at $123-$124, compared to the previous week's $122-$125.
Calves and feeders regained some price footing last week, trading steady to $3 higher, according to the Agricultural Marketing Service (AMS).
"Feeder buyers pushed price levels to fill a few more vacant pens before marketing slows to a crawl as producers turn their attention to corn and soybean planting in the Midwest, wheat harvest in the Southern Plains, and hay production across the southern tier of the United States," AMS analysts explained Friday.
According to Friday's monthly Cattle on Feed report, total cattle on feed April 1 (11.5 million head) are estimated to be 2% higher, dead even with the average pre-release estimates. March placements, estimated at 1.72 million head, are estimated to be 6% less than the previous year, about 1.7% more than the average estimate. On the other hand, estimated marketings of 1.92 million head are 4% less than a year earlier, compared to an average guess of 5.5%.
So, calf supplies will continue to tighten. How much and how fast they tighten will obviously depend on how aggressively cow-calf producers pursue expansion.
In the most recent monthly Livestock, Dairy and Poultry Outlook. USDA analysts say, "…there is anecdotal evidence that Southern and Southwestern cattlemen are hedging their bets by buying stockers rather than cows to graze this summer… By restocking with stockers rather than cows, cattlemen are effectively delaying the rebuilding of national cow inventories compared with the timing originally anticipated..."
Price Summary
The summary below reflects the week ended April 20 for Medium and Large 1 – 500- to 550-lb., 600- to 650-lb. (calves), and 700- to 750-lb. feeder heifers and steers (unless otherwise noted). The list is arranged in descending order by auction volume and represents sales reported in the weekly USDA National Feeder and Stocker Cattle Summary:
* Plus #2
** None reported of the same quality at this weight or near weight
(***) Steers and bulls
(?) As reported, but questionable
NDNo Description
1500-600 lbs.
2550-600 lbs.
3600-700 lbs.
4650-700 lbs.
5700-800 lbs.
6750-800 lbs.
7800-850 lbs.
8850-900 lbs.
Subscribe to Our Newsletters
BEEF Magazine is the source for beef production, management and market news.
You May Also Like
---