Wholesale Prices Spark Fed Cattle Market
Wholesale Prices Spark Fed Cattle Market
Calf prices continued to flex contra-seasonal muscle, with calves trading $5-$10/cwt. higher, according to the Agricultural Marketing Service. Yearlings sold $3-$7 higher. Higher cash fed cattle prices and sharply higher wholesale beef prices provided support.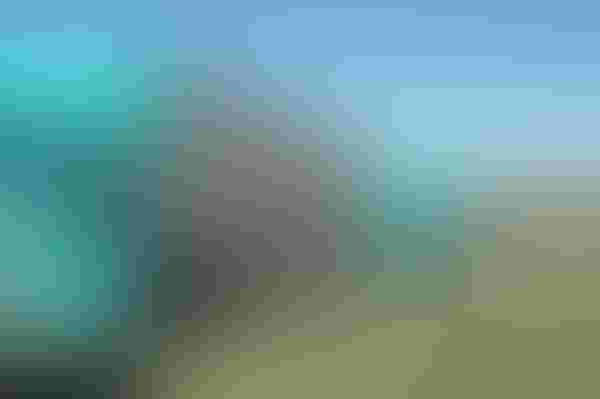 Cash calf and feeder cattle markets continued flexing contra-seasonal muscle this week with yearlings trading $3-$7/cwt. higher. Calves—the spring crop is usually under considerable price pressure this time of year—sold $5-$10 higher.

Buyers paid the full price advance for steer calves and yearlings, according to analysts with the Agricultural Marketing Service (AMS).

"The feeder cattle market keeps moving along at a very brisk pace," AMS analysts say.  "Anyone who has been at the auctions for any extended period will tell you feeders are too high, however, feeder cattle keep advancing at such a rapid pace that the thought of a market top is only short-lived and replaced with a new one the next day or certainly the next week… Stocker and feeder calf buyers are a long way from filling their needs as Corn Belt cattlemen have huge mounds of silage, hay and corn ready to feed."

Cash fed cattle prices gathered more steam, too, thanks to sharply higher wholesale beef prices.

Choice boxed-beef cutout value increased $9.35/cwt. week to week, coming in Friday afternoon at $247.67/cwt. Select was $8.38 higher week to week at $234.74 Friday afternoon.
 

Can You Tell Profit When You See It?
Enter our 2014 BEEF Efficiency & Profit Contest & you could win $1,000 cash (indvidual) or $5,000 in Merial product (feedlot group). Enter here!
"Price increases in the beef cutout this week have helped insure positive margins (packer) as major gains were witnessed in both the Choice and Select cutouts, but the potential for even stronger margins were hampered by the increase in fed cattle prices," says Andrew P. Griffith, University of Tennessee agricultural economist, in his weekly market comments.

Cash fed cattle gained $3-$5/cwt. with live prices of $164/cwt. in the Southern Plains and $163-$165 up North. Dressed trade in the northern tier gained as much as $6 on the week at $258/cwt.
Subscribe now to Cow-Calf Weekly to get the latest industry research and information in your inbox every Friday!
Cattle futures, on the other hand, swung hard in both directions.

Profit taking and higher corn futures prices contributed to Feeder Cattle futures declining a combined average of $3.18 across the board on Thursday and Friday. Week-to-week, Feeder Cattle futures closed an average of $1.12 lower.

Sparser feedlot show lists, the previous week's pop in cash fed cattle prices, and the run-up in the wholesale market all contributed to Live Cattle futures closing an average of $2.01 higher week to week across most of the board. That was despite a triple-digit loss Friday as outside markets turned darker.

Despite encouraging economic news domestically, the International Monetary Fund's gloomy outlook for weaker global economic growth helped shove along the worst week on Wall Street in a couple of years. The Dow Jones Industrial Average lost 465 points on the week and the S&P 500 was down 61 points.

"Stay tuned," AMS analysts said Friday. "This could be a bumpy ride as cattle futures remain very volatile with the sharp losses posted on Friday to end the week."
 
Other helpful BEEF resources:
Why The Cattle Market Is At A Critical Juncture
Cost Of Developing 2014 Heifer Calves Will Be Record High
What Are Corn Stalk Bales Worth?
8 Apps For Ranchers Recommended By Ranchers
3 Important Goals For Bunk Breaking Calves
A Beef Vet Explains When To Castrate Calves
Subscribe to Our Newsletters
BEEF Magazine is the source for beef production, management and market news.
You May Also Like
---