Winter Weather Increases Beef Prices And Volatility
Winter Weather Increases Beef Prices And Volatility
Reduced beef production and marketing disruptions are helping underpin beef prices while creating more price volatility.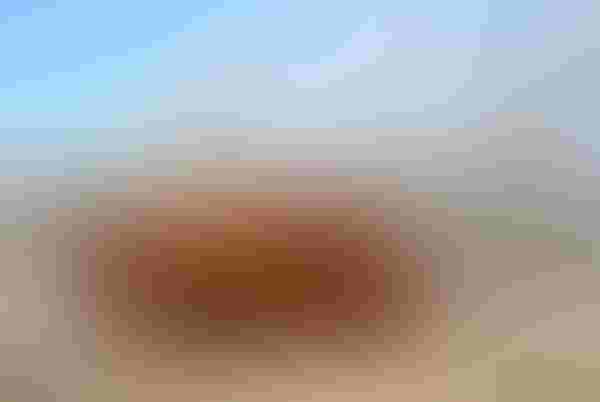 Weather disruptions this week disrupted beef production and movement, continuing to help underpin feedlot currentness, as well as wholesale beef values.

Choice boxed beef cutout value was $10.69/cwt. higher week-to-week, at $236.02/cwt. Friday. Select was $9.75 higher week-to-week at $232.87.

"Beef market volatility has been anything but easy to grasp since the first of the year. The smallest week-to-week change in the Choice beef price this year has been a little over $4/cwt., while the market has produced four week-to-week price changes exceeding $10," says Andrew P. Griffith, University of Tennessee agricultural economist, in his weekly market comments. "These huge price swings will greatly influence the retail price of beef, as well as impact consumer purchasing habits. It may be tough for wholesale beef prices to continue pressing forward, but they have demonstrated their ability to make large price movements in a relatively short amount of time. Choice beef is about to enter a period of seasonal strength while Select beef is going to find it difficult to keep pace, which will result in a widening of the Choice-Select spread over the next couple of months."

Along with supply disruptions, the winter weather continues to take more tonnage from the market.

Sign up now for BEEF Daily and get all the latest hot topics straight to your inbox
"Beef production for the year to date is down 6.9% compared to last year, with total cattle slaughter down 7.5% year-over-year," explains Derrell Peel, Oklahoma State University Extension livestock marketing specialist, in his weekly market comments. "Reported average cattle carcass weights have averaged about 4 lbs. heavier so far this year, but this masks some of the underlying cattle production issues. Overall cattle carcass weights are a function of the carcass weights of individual classes of slaughter cattle as well as the composition of cattle slaughter by class."

Though steer carcass weights are about 1 lb. lighter so far this year, since steers comprise the majority of total slaughter, Peel point out average carcass weights are a touch heavier than a year ago overall.

"Winter storms impact cattle performance in feedlots and those impacts will be evident in the market for several weeks," Peel says. "Additionally, later storms that occur during spring calving season have more potential for long-term impacts on cattle production for many months. Winter weather takes cattle performance and production out of the system that is never recovered and further reduces beef supplies in an already declining beef production situation."

The currentness of feedlot marketing is also helping underpin cash fed cattle and wholesale beef prices, while less pork and poultry production than anticipated is placing less price pressure on beef than expected (see "Reduced Pork-Poultry Production Helps Beef Prices").
 
More articles to enjoy:
Coalition Is Working To Realize The Opportunity In Sustainability
120+ Romantic Ranch Photos Submitted By Readers
The Bearish Math On The Beef Industry Doesn't Add Up
Top 5 Qualities Consumers Want In Beef
200+ Gorgeous Winter Scenes From The Ranch
What Do M&Ms Have To Do With Beef & Hormones?
3 New Market Dynamics Created By Surging Bull Prices
Liability Risk Is Beginning To Flow Down The Beef Production Chain
Subscribe to Our Newsletters
BEEF Magazine is the source for beef production, management and market news.
You May Also Like
---