How consumers confuse animal rights with animal welfare
How consumers confuse animal rights with animal welfare
Should animals be well-treated and given food, water and shelter? Yes. That's animal welfare. Should animals be equal to people and have the right to sue their guardians? That's animal rights. Do consumers know the difference?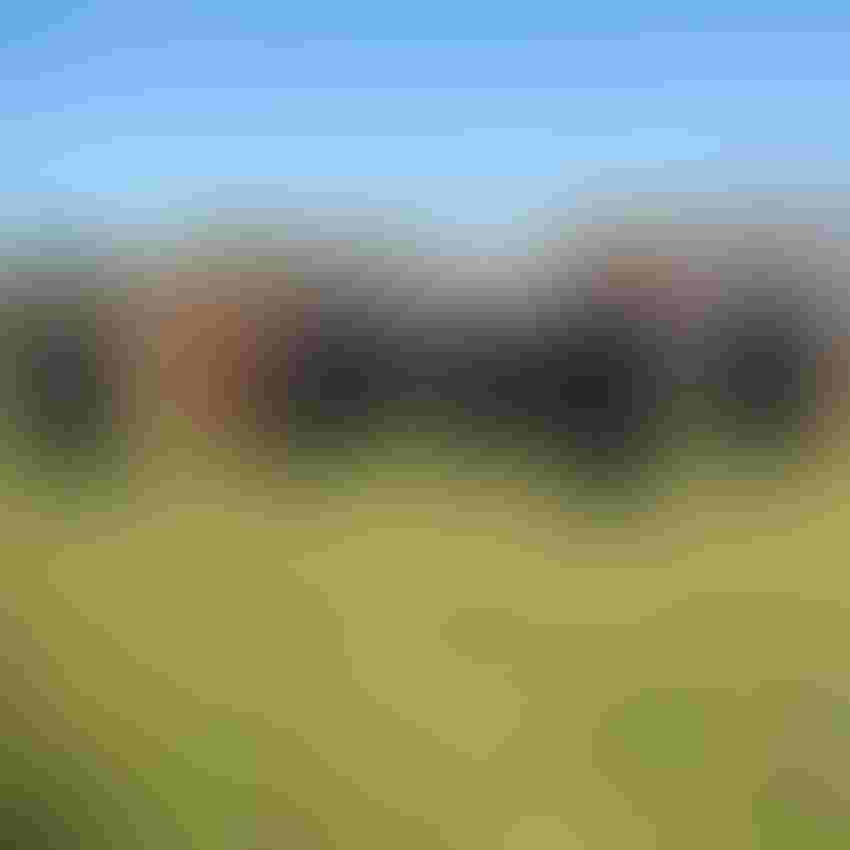 If there's one thing activists are good at it's getting attention.
Good or bad, if an animal rights follower can get in front of a camera, they'll attempt the biggest stunts or go to the most extreme measures to ensure media coverage and headlines.
An excellent example of this just happened this week at the Cal Poly meat processing center, where two activists chained themselves to the facility in order to prevent a beef animal from being slaughtered.
According to KSBY News, "Zoe Rosenberg, an animal rights activist in San Luis Obispo, and Juliann Perry, 31, refused to leave the facility after police and fire officials cut the chains. Cal Poly says Rosenberg and Perry, of Sunnyvale, were arrested on charges of trespassing and resisting arrest."
This isn't Rosenberg's first stunt at Cal Poly either. Earlier this month, she was joined by her mother in an attempted rescue to save a pig. Campus police stopped their antics after they jumped into the pig pen to try to save the hog.
Now what exactly would two vegan activists do with a saved cow or pig, you might ask? According to the news reports, they wanted to save the animals to send them to a sanctuary.
READ: A letter to my critics -- ranching is based on compassion
A positive role model for sure, Rosenberg's mom was also arrested on Monday on charges of contributing to the delinquency of a minor.
But it's all in the name of animal care, right? My goodness.
Of the incident, Cal Poly released a statement saying, "Cal Poly insists on the humane and ethical treatment of any animals used on campus or by affiliated entities. Cal Poly recognizes its responsibilities to ensure that animals are well cared for, and therefore adheres to all applicable federal, state, local and institutional laws or guidelines governing animal welfare. Cal Poly employs a staff of veterinarians throughout the year to ensure all animals are given the medical care and attention they need."
I recently saw a message thread on Facebook that discussed the difference between animal rights and animal welfare. For consumers, they are often one in the same. Ask them if they are for animal rights, many will likely say yes, without hesitation. Ask them if they think their dog should have the right to sue them, and maybe they'll hesitate.
As ranchers, we should firmly own and dominate conversations about animal welfare; after all, we have a duty of care to our livestock that dates back for centuries. It's not only smart business sense to care for our animals, but it's the right thing to do, as well. However, I don't know too many ranchers who have determined the life of a steer is worth more than or equal to a person, and yet, that is what a segment of our population believes.
After all, dogs and cats don't cheat on their spouses, evade taxes, lie to their families or other such sins that we humans are capable of. Dogs and cats love unconditionally, and as a result, they quickly become true members of the family.
READ: 11 reasons to eat beef every day
Meanwhile, our consumers never have to hunt for their food. Most never have to wonder where their next meal comes from. They don't want to think about a steer or a hog dying in order for them to eat. That's an ugly truth most would rather avoid as they walk up and down the bright and shiny grocery store aisles.
And so it's not that great of a leap to say a cow is equal to a dog is equal to a person. A dog is a beloved family member, so why shouldn't a cow be, as well? Surely, animal sanctuaries can handle them, and feedlots and ranches don't need to exist, right?
While many consumers wouldn't necessarily make that giant leap, the sad reality is that sometimes they do. Because our society is so far removed from the necessary circle of life, it may be our role as ranchers to remind them of the sometimes harsh truth of where their food comes from.
Without a doubt, we have a fantastic story to tell — one with an emphasis on fantastic animal husbandry, environmental stewardship and producing a nutritious product to feed the world. However, this story also comes with a less than pretty side. Animals get sick. Natural disasters strike. Market swings cause financial stress on producers. And ultimately, whether our consumer wants to face it or not, we slaughter animals for meat and by-products. It's reality. It isn't always perfect, but it's something we as ranchers understand and respect because we live it day in and day out.
So how do we go about teaching some of these common sense principles to our consumers? We must be transparent. We must be willing to have open conversations. We must be vulnerable and willing to challenge preconceived notions even when it's uncomfortable to do so.
It's not going to be easy, but finding a mutual understanding and respect with our consumers is a must if we want to thrive with the next generation of consumers. Millennials and today's youth want to know more, and they're going to get their information from somewhere. If it's not us, it's going to be some wackadoos chained to a fence outside of Cal Poly doing the talking for us.
Let that sink in and then let's get to work.
The opinions of Amanda Radke are not necessarily those of beefmagazine.com or Farm Progress.
Subscribe to Our Newsletters
BEEF Magazine is the source for beef production, management and market news.
You May Also Like
---