International Beef Cattle Welfare Symposium Set For July 16-18 In Ames, IA
International Beef Cattle Welfare Symposium Set For July 16-18 In Ames, IA
The symposium will bring together a diverse audience of beef industry people to discuss welfare issues certain to impact and change the beef cattle industry,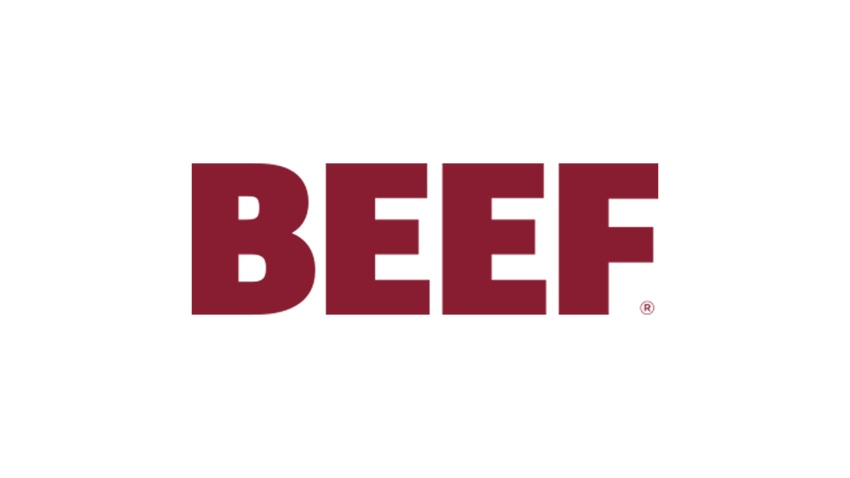 Iowa State University (ISU) will host the 4th International Beef Cattle Welfare Symposium July 16-18 in Ames. The symposium will bring together beef producers, processors, retailers, government officials, non-government organizations (NGOs), animal scientists, veterinarians and students to discuss welfare issues certain to impact and change the beef cattle industry, based on the ever-changing production practices and in response to animal welfare concerns in the livestock and poultry industries. Such issues will encompass all angles of the beef supply chain, including social concerns, production, environment, transportation, processing, marketing, trade regulations and legislation.
The first day of the symposium is designed to provide participants with hands-on experience in diagnosing and treating lameness in beef cattle, practicing the correct technique for on-farm euthanasia and learning a variety of on-farm techniques for minimizing stress during handling and management procedures, including dehorning. This portion of the symposium will take place in the new $7 million state-of-the-art Jeff and Deb Hansen Agriculture Student Learning Center on the ISU campus.
Enjoy what you are reading? You might also like the gallery on beef industry leaders who shaped our industry!
The scientific program scheduled for July 17-18 will take place at the ISU Alumni Center. These sessions will include in-depth discussions about current and future beef cattle welfare concerns, low-stress cattle handling, beta-agonist use, lameness and pain management from industry experts .Among the speakers are Temple Grandin, Dan Thomson and Tom Noffsinger. World-renowned beef cattle experts, bovine practitioners and animal scientists from Australia, Brazil, Ireland, Canada and the U.S. will provide an international perspective on global issues such as the impact of stress on the health and welfare of beef cattle, strategies for reducing stress and improving welfare at weaning and understanding and managing the animal welfare impacts of painful procedures in beef cattle.
A highlight of this year's event will be a presentation by Greg Peterson representing "The Peterson Farm Brothers" whose clever parodies of popular songs convey a positive message about agriculture and livestock production. Their videos have received over 15 million views on YouTube.
"Ranchers, animal scientists and veterinarians have traditionally been the standard bearers for beef cattle welfare," said Hans Coetzee, 2014 symposium chair and section leader, ISU Pharmacology Analytical Support Team (ISU-PhAST). "With the growing separation of consumers from rural agriculture, beef producers need to take a strong leadership role in establishing good livestock practices and have active and informed input on potential regulations and changes in the industry to help minimize the information disconnect between consumers, food retailers, and livestock producers and protect the long term sustainability of beef cattle production."
Special rates end July 1
Registration for the symposium is currently open, with special rates for registering before July 1, and for Iowa Cattlemen's Association members. There is also an option to attend the symposium via a live webcast, if you are not able to attend in person. There are rates for both individuals and groups to join the event via the webcast. Each participant who attends the 4th International Symposium on Beef Cattle Welfare is eligible to receive a certificate for 14.5 CEUs (Continuing Education Units) from the Iowa Veterinary Medical Board at the conclusion of the symposium.
The symposium is also currently accepting entries for both oral and poster presentations. All submissions are due by June 1, with applicants notified of their acceptance by June 15.
The 1st International Symposium on Beef Cattle Welfare was organized and hosted by the Beef Cattle Institute at Kansas State University, in Manhattan, KS. The Symposium recognized that animal welfare issues are not restricted to a specific country, but can occur in many parts of the world in which beef supply is traded live across borders, including Canada, the U.S., Mexico and several European countries.
For more information or to register, visit www.extension.iastate.edu/registration/events/conferences/beefwelfare; or contact Hans Coetzee, Symposium Chair, at 515-294-8817 or [email protected].
More articles to enjoy:
What Price Does The World Pay For Shunning Technology?
Check Out This Photo Gallery Featuring Our Beloved Ranch Dogs
Industry At A Glance: Comparing Prices At The Meat Counter
Scroll Through 10 Of Our Favorite "Ranch Mom" Photos
Anemic Economic Growth Is Not The Beef Industry's Friend
Subscribe to Our Newsletters
BEEF Magazine is the source for beef production, management and market news.
You May Also Like
---