Tips for managing lice in the cow herd during the winter months
Tips for managing lice in the cow herd during the winter months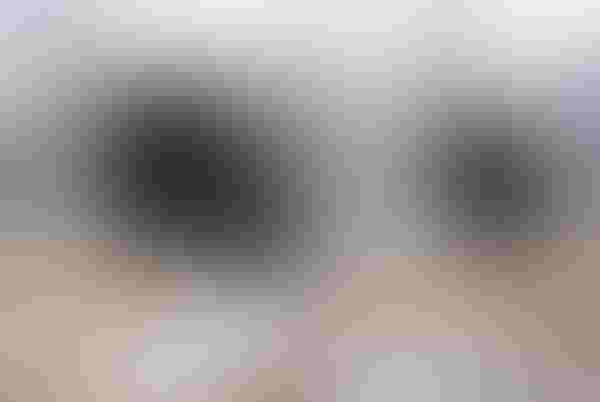 As cow-calf producers prepare for calving season, the general health of the cow herd needs to be closely monitored. One issue that often arises during the cold winter months is lice. Constant rubbing and hair loss are good signs that lice may be an issue in your herd.
In a recent article for the Ohio State University (OSU) Extension Beef Newsletter, Mark Landefeld, OSU Extension educator, writes, "Both biting and sucking lice are spread by direct contact with other animals and these parasites can cost producers a lot of money. Some loss comes from production loss, but other losses occur when livestock rub equipment, fences and buildings, causing damage to them. A few cattle have lice year-around and are called carriers. This may only be 1-2% of the herd (usually older cows or bulls), but they can re-infect the other animals causing increased populations among all the livestock."
The life cycle of biting lice ranges from 3-10 weeks, and the problem can commonly be found near the base of the tail and along the topline of the animals where the lice feed on skin and hair.
READ: Beware of winter lice populations
"Sucking lice are a more serious pest that survives by penetrating the skin and feeding on the host's blood," he writes. "Sucking lice are typically found over the shoulders, down the animal's neck, on the ears, dewlap or brisket. The short-nosed louse can complete its life cycle in about 28 days, although the time may range from 3–6 weeks."
Treatment options include non-systemic insecticides and are effective against all types of lice. Meanwhile, systemic products such as avermectins, moxidectin and eprinomectin mainly kill suckling lice.
Landefeld says producers should expect to administer two doses of non-systemic insecticides to kill the lice in both the adult stage and in the egg stage. These are available in pour-on products, dust bags, sprays and products for cattle rubs (like the pyrethroids cyfluthrin, lambda-cyhalothrin or permethrin).
"Read the label of the product being used to be sure of correct treatment procedures and note any withdrawal times that need followed," says Landefeld. "Be sure to avoid parasite introductions onto the farm when purchasing new animals. Ask about previous history and management practices to reduce chances of unwanted parasites being brought in."
While there are many things to worry about when managing gestating cows during the winter months, don't forget that things like lice can impact herd health in a negative way. Keep an eye out for these pests and consult with your veterinarian to devise a plan to quickly stop the issue in its tracks.
The opinions of Amanda Radke are not necessarily those of beefmagazine.com or Penton Agriculture.
You might also like:
Wendy's addresses antibiotic use in beef production
9 new pickups for the ranch in 2016
3 steps for preparing for farm economy downturn
Is production efficiency the answer to falling cattle prices?
What's ahead for the beef industry in 2016? 10 megatrends to watch
Subscribe to Our Newsletters
BEEF Magazine is the source for beef production, management and market news.
You May Also Like
---