Tyson Announces On-Farm Audits Of Animal Treatment
Tyson Announces On-Farm Audits Of Animal Treatment
Tyson Foods' FarmCheck™ program is notable because it's the first major audit program of animal handling practices in the U.S. that reaches into the production sector and carries penalties for noncompliance.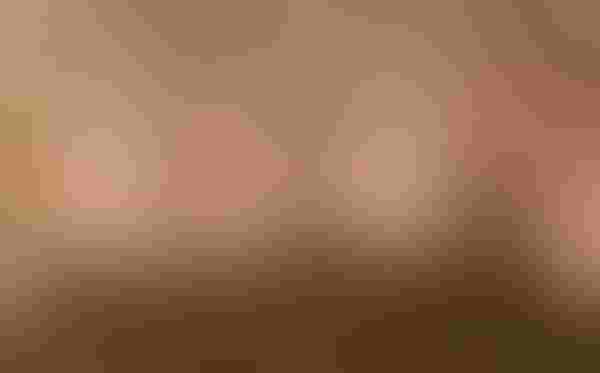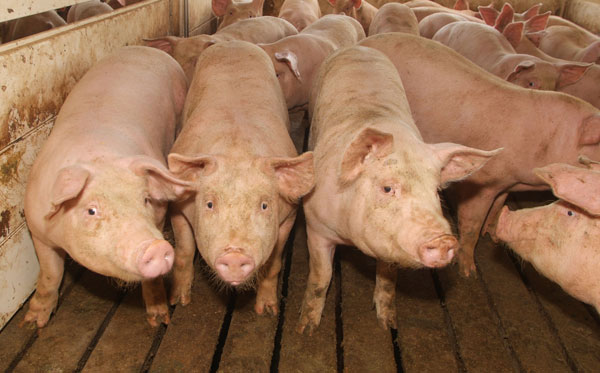 Tyson Foods blazed new ground last week with the announcement of FarmCheck™, its homegrown program to audit the on-farm treatment of animals by its livestock and poultry suppliers. The program is currently operating on a trial basis on some of Tyson's 3,000 independent hog farm suppliers, and plans call for expanding it to include its 5,000 poultry and 4,000 cattle suppliers by January 2014.
The program is notable because it's the first major audit program of animal handling practices that reaches into the production sector and has teeth to it – penalties, that is.
"We know more consumers want assurance their food is being produced responsibly, and we think two important ways to do that are by conducting on-farm audits, while also continuing to research ways to improve how farm animals are raised," says Donnie Smith, Tyson president and CEO. He says the audits "will give us a chance to correct any minor problems that are discovered and, if necessary, to stop doing business with any farms where animal treatment or conditions do not meet our standards."
Jack Sinclair, Walmart U.S. executive vice president of food, applauded Tyson Foods for its strong commitment to improving the care for all animals in their supply chain. He says Tyson's FarmCheck program is aligned with Walmart's commitment to ethical sourcing, and shows leadership and dedication to addressing an issue all food suppliers and grocers face.
"We believe Tyson's plan is a good model, and we strongly encourage suppliers without such programs to look for ways they can improve the way food is produced. To make a difference in the food supply chain, we must all work together. From the farm to the fork, we are committed to working with our suppliers, NGOs, government leaders and others to ensure the food supply system in place today is safe, sustainable and affordable," Sinclair says.
 A poll conducted this week on beefmagazine.com asked the question: "Is Tyson's animal handling audit a good idea?" Of 150 responses, the majority (61%) said yes, while 27% said no and 13% didn't know. You can read the submitted comments at beefmagazine.com/poll/10172012.
While program specifics are still preliminary, Gary Mickelson, Tyson Foods director of media relations, says FarmCheck will cover human-animal interaction; access to food and water; general animal well-being; proper worker training; proper animal handling practices; routine self-auditing and monitoring of facility and animal caretakers by the producer; and records of activities and actions. Housing is not a component of the program.
He adds that the initial work in developing the audit protocols was done internally by Tyson animal experts, and Tyson personnel have been conducting the audits on hog farms thus far. Plans call for use of anoutside, third-party auditor in 2013, however.
Animal handling expert Temple Grandin lauds Tyson Food's move for its specificity. "Animal handling is so important and it bothers me that most existing programs just make general recommendations like, 'use good animal handling.' What does that mean? Through its FarmCheck program, Tyson has very specific and clear guidelines for handling of pigs, for instance. There is no ambiguity. That's the way to set standards if you want specific outcomes."
The Tyson Foods initiative also includes the development of a new Farm Animal Well-Being Research Program to review existing research as well as to fund and promote additional research. A Farm Animal Well-Being Advisory Committee will oversee both FarmCheck and the research programs. And a Tyson news release says those selected to serve on the advisory committee, expected to begin its work in March 2013, "will include people with expertise in farm animal behavior, health, production and ethics."
Furthermore, Tyson says all components will be overseen by a special team of senior leaders from key areas of the company. Dean Danilson, vice president of food safety & quality control, has assumed duties as vice president of animal well-being programs for Tyson Foods. He and his staff will manage the audits, research and external advisory committee activities for hogs, cattle and chickens, Tyson says.
Program receives HSUS, R-CALF Criticism
Somewhat expectedly, two organizations have voiced criticism of Tyson's move. R-CALF CEO Bill Bullard said in a release: "Where else but in a monopoly controlled market can a corporation infringe on the private property rights of independent farmers and ranchers to extract valuable marketing information without having to pay a dime?"
He says his organization plans to ask USDA and the Department of Justice to determine whether the FarmCheck program "violates U.S. antitrust laws and the Packers and Stockyards Act by eliminating choices and competition for independent U.S. farmers and ranchers."
Meanwhile, the Humane Society of the U.S. (HSUS), which has used its deep pockets and considerable public relations power to push its animal welfare agenda via ballot initiatives in a number of states, criticized the Tyson program because it doesn't address gestation stalls. "Tyson's announcement would mean more if the company was getting its pork from farmers who do not confine sows in crates that immobilize the animals," Wayne Pacelle, HSUS president and CEO, said in a news release.
Subscribe to Our Newsletters
BEEF Magazine is the source for beef production, management and market news.
You May Also Like
---