Cargill Accepts A Date With Oprah Winfrey
Cargill Accepts A Date With Oprah Winfrey
The animal industry has been accused of being too shuttered to the outside world; Cargill decided to change that.Handpicked by Oprah's staff to be Ling's tour guide through the facility was the plant's general manager Nicole Hoffman-Johnson. She's a Minnesota farm girl and mother of three with a law degree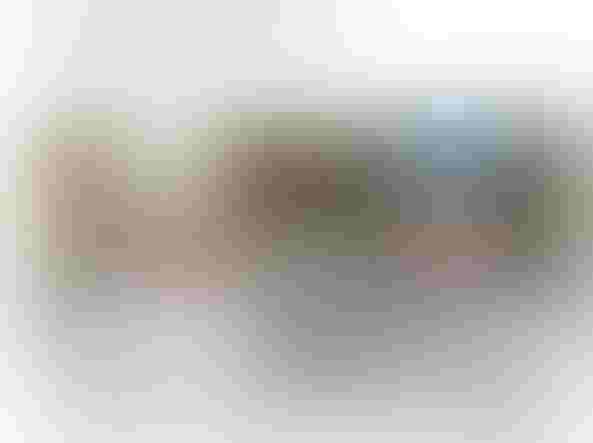 Millions of "Oprah" show viewers watched Lisa Ling's reaction as she walked through a Fort Morgan, CO, packing plant last winter. The journalist was there on assignment to tell the story of how meat is harvested in America, and members of the cattle industry and Cargill executives were on their seat edges to see how the story would unfold.

The beef industry had ventured down the Oprah Winfrey road once before in April 1996 when the talk show icon hosted a show called "Dangerous Foods," in which she addressed BSE. A question arose during the show on whether cattle proteins were being fed to cattle in the U.S. The answer was "no" but the question had been heard, and cattle prices began to drop.

Led by Cactus Feeders founder Paul Engler, cattlemen across the country rallied against Oprah. A few eventually took the talk show host to court under Texas' food disparagement law, which allows for a lawsuit when a person makes a claim about food which they know is false. Two years later, an Amarillo jury found Oprah did not maliciously harm the U.S. beef industry, and cattlemen went home empty-handed.

So, in September 2010, when Michael Martin, Cargill's director of communications in Wichita, KS, received a call from producers of "Oprah," asking if their crew could visit a meatpacking plant, he needed more than a minute to respond. In fact, he needed a couple of days and numerous people to sign off on the idea.

Lifting the veil

The animal industry has been accused of being too shuttered to the outside world; Cargill decided to change that.

"It was time to focus on telling our story and helping people understand where the meat they eat comes from," Martin says. "We needed to play offense instead of defense."

Martin says the company's first big step in lowering the veil came in August 2010 when it worked with Mike Hughlett, a Minneapolis Star Tribune reporter. Cargill hosted Hughlett and photographer Glen Stubbe at a feedlot operated by Timmerman & Sons Feeding Co. in Colorado. It also gave them a tour of its Fort Morgan, CO, processing plant, which was in the midst of an 85,000-head E.coli vaccine trial.

Hughlett's resulting front-page article in the Sept. 10, 2010, issue of the Star Tribune was headlined, "The Fight to Keep Your Burger Safe From E. Coli" and was illustrated with images from the processing plant.

"It was a win," Martin says. "Hughlett is a tough but fair and balanced business writer. He understands the need to hit everything, from environmental sustainability to profit margins."
Three days after the article appeared in print, Martin received the call from Lindsey Meglio, associate producer at Harpo Productions, parent company of the "Oprah" show. She told Martin they'd seen the article, were impressed, and wanted a similar story.

A new level of offense

When Cargill executives initially decided to play offense, entertaining an Oprah Winfrey production crew wasn't part of their vision. It was 48 hours later that Cargill execs okayed the idea with the thought that if they didn't take some calculated risk, they weren't accomplishing their goal of informing consumers.

So, Martin and Meglio began discussing possible options for the show – who would be involved and the message Cargill wanted to convey. From the start, Martin says they knew author Michael Pollan, a well-known critic of high-yield agriculture, would be interviewed for the same show.

On Jan. 19, Ling, the reporter for the segment, flew from Los Angeles to Colorado, while Meglio flew in from Chicago. A Denver crew, hired to handle the video production, toured a feedlot and spent four hours on Jan. 20 at the Fort Morgan plant. Ling, Meglio and the camera crew were allowed to videotape all areas of the Cargill plant, except for the stun box and USDA inspectors (who are not Cargill employees).

"Those were our only two exceptions; otherwise, everything was available to them," Martin says.

Handpicked by Oprah's staff to be Ling's tour guide through the facility was the plant's general manager Nicole Hoffman-Johnson. She's a Minnesota farm girl and mother of three with a law degree. She was first hired by Cargill as an attorney and rose to general counsel for the company's meat businesses based in Wichita, handling food safety cases. Later, she became the Fort Morgan plant manager.

"They wanted to focus on how beef is produced. It really helped that Nicole not only had a law background, but she's a mom who knows farming and processing," Martin says.

At the end of the tour, Martin and Hoffman-Johnson both felt the day had gone well. The taping of the show was to happen six days later and Hoffman-Johnson was asked to appear. She and Martin flew to Chicago for the Jan. 26 taping.

"From what the producers had said, Nicole would be sitting in the front row and she would have 3-4 minutes with Oprah," Martin says. "So, it was a surprise when during the taping and after a commercial break, that Nicole was moved onto the stage to sit between Pollan and Oprah."

Martin says that in addition to the message they'd given to Ling during her visit to Colorado, they wanted the American public to understand that Cargill supported people's right to their own dietary choices. "We respect that right and Cargill believes that freedom of choice is important. We wanted to get that message out," he says.

Message received

Martin says he took comfort in how Winfrey and her team handled Cargill and the topic. "I feel they were as fair and balanced as they could be. Oprah wanted viewers to decide for themselves what they wanted to do at home and that is exactly what happened," Martin says.

The show aired Feb.1, and Cargill employees and execs waited with anticipation. After watching the show, along with the 7.3 million households that also tuned in, Cargill Beef President John Keating let Martin know he approved. "Congrats, this is very good," he told Martin.

"Everyone said we had represented ourselves and the industry well," Martin says. "It validated our feelings of why we had decided to do the show."

Codi Vallery-Mills is a freelance journalist and rancher based in Philip, SD.
Subscribe to Our Newsletters
BEEF Magazine is the source for beef production, management and market news.
You May Also Like
---