Control of Bovine Respiratory Disease Starts At The Ranch
Control of Bovine Respiratory Disease Starts At The Ranch
BRD doesn't stand for "Busting your Rear Defensively." When it comes to managing and preventing bovine respiratory disease in the feedyard, however, that's a pretty good approach.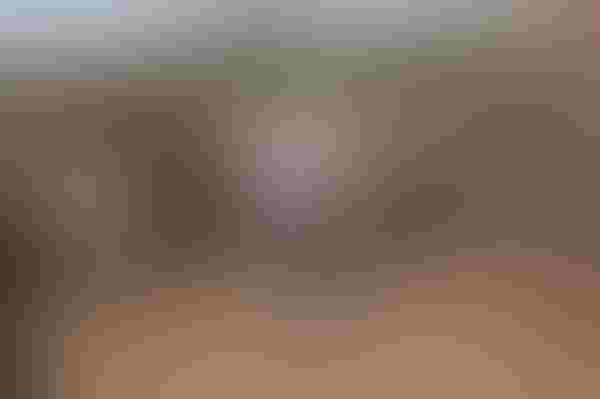 It's been said that you should learn something new every day. Tom Noffsinger, a veterinarian from Benkelman, NE, and Steve Lewis, with Hereford Vet Clinic in Hereford, TX, know a little about that. The present and future drought that continues to grip much of cattle country has taught them quite a bit. And a glance at a cloudless sky tells them that school is very much still in session.
Among the many lessons of the extended drought is this: If mama ain't happy, ain't nobody happy. That means, the two veterinarians say, that managing and preventing bovine respiratory disease (BRD) in feedyard cattle begins the day a cow-calf producer turns the bulls out.
"We know that a baby born from a mother short on protein, trace minerals, total digestible nutrients and vitamins, not only does that developing fetus struggle, particularly in the third trimester, but the quantity and quality of colostrum is compromised," Noffsinger says. "So it's a huge challenge to have adequate passive transfer [of immunity] those first few hours of life."
That means the calf is behind the cattle health eight ball from the moment it struggles to its feet and begins to nurse. However, Lewis says, the effect that nutrition has on calf health continues. What drought has taught him is that while all aspects of cattle nutrition are important, protein is the key.
"If we don't supplement protein in the calf, even if they were gestated in the cow with sufficient protein, we could still have some calves affected by low nutrition for the rest of their lives. A lot of times, that's demonstrated as poor health and higher morbidity and mortality," he says.
To illustrate his point, he tells of reputation ranches that have built long-standing relationships with some of the feedyards he works with. "Once this drought started, we had five times the sickness and death loss we'd ever had before," he says. "We didn't change vaccine programs. We realized we'd have to spend a little more money on nutrition."
Vaccine programs important
That doesn't mean, however, that vaccination isn't important. While BRD is a feedyard disease, the realization that cattle health starts at the ranch has prompted feedyards to seek out and pay up for properly managed calves, says Lewis, who consults with cow-calf and stocker operators as well as feedyards.
Lewis recommends the first round of shots at branding. "That would be the minimum I'd do as a cow-calf producer — give a branding or preweaning shot, and a weaning shot, if I were going to sell at weaning."
However, he says veterinarians increasingly are seeing that overwhelming a calf with antigens at branding may interfere with immune function. "So we should probably just be concerned with the most important antigens [early on] and increase the antigen load to what the calf could be exposed to later on."
Lewis recommends either an inter-nasal vaccine and a pasteurella vaccine that contains a leukotoxin toxoid, or a killed or altered injectible shot, along with the pasteurella-leukotoxoid combination. "I'm also concerned with blackleg and malignant edema during that nursing stage until weaning," he says. "So typically, I'm going to use a two-way clostridial as well. So three products — a respiratory product, either inter-nasal or killed/altered, and pasteurella and two-way clostridial vaccines."
Then at preweaning and weaning, he comes back with a modified-live vaccine for BRD, as well as a booster for pasteurella and clostridial. "If I'm going to keep the calves for 45-60 days postweaning, I'll probably give them another four-way modified live viral 21-30 days out."
It's important to keep in mind, though, that even if everything is done right, cattle health may still go wrong, Lewis says. If the soil is mineral-deficient, or you're in an area with too much mineral in the soil and water, herd health can be affected.
Enjoy what you are reading? Subscribe to Cow-Calf Weekly for more ranch management tips straight to your inbox.
"We have selenium-deficient areas, and we have high-molybdenum areas that bind copper to where we have copper deficiencies," he says, all of which affect cattle health. Then there are areas with high sulfur content in the water, which is as much or more of a problem on the heavy end of the mineral continuum.
Back to nutrition. "If we supply the protein, that can help overcome some of the other deficiencies," Lewis says.
However, there's this: "The earlier you correct it, the better the outcome is. But the outcome will never be the same when you look at total morbidity, mortality, health cost and performance. So it's something you can impact, but you never get back to zero," he says.
Cattle handling important
There's a third element in the BRD battle, Noffsinger explains, and that's the effect that stress has on cattle health. "Producers have been a little more receptive to ideas like two-stage weaning, fenceline weaning, backgrounding, and preweaning vaccinations," he says. "Those kinds of management practices lessen the BRD risk."
Looking at his database, he says that, while the seasonality of BRD remains similar, he's seeing a slight increase in disease incidence as the drought progresses. "We've actually seen some improvement in treatment response due to the growth in the skill level of our treatment crews," he adds. While the incidence level of BRD has remained in check, "It's taken more focus, more intensity on arrival, more effort in backgrounding and preparing animals to come to the feedyard."
Part of that effort in preparing cattle for the feedyard is low-stress cattle handling, he says. Now there's research to document what he's seen over the years.
Research at Iowa State University looked at high-quality calves that had received preweaning vaccinations, and then low-stress handling and acclimation to a feedyard setting, along with exercise and chute training preprocessing. The results showed an extra 30 lbs. of carcass weight, and a 50% reduction in morbidity, Noffsinger says. Animals also exhibited a reduced exit velocity when leaving the chute, which has been shown to be an indicator of temperament and stress level.
"So if that type of management has that big of an impact on high-quality calves, it might be pretty easy to imagine that some of these stressed, high-risk animals might respond in a larger magnitude," he says.
Biosecurity is a factor
Given the drought, the reality is that a lot of calves arrive at a feedyard at some level of risk for BRD. That necessitates a focus on biosecurity, Noffsinger says.
"As these animals arrive at a feedyard, if we have a choice, it's important that these special needs calves not be penned next to a pen that's going through high morbidity," he says. It's also important to acknowledge that pre-arrival vaccines are superior to giving cattle a vaccination after they've already been exposed.
To that end, Noffsinger focuses on improving communication up and down the marketing chain. "If we can have bi-directional communication going from the calf producer to the feedlot to create not only some management practices that make a difference, but specific communication about products given, the date they were given, maybe some nutritional information and any health challenges during the summer, that just makes the decisions stronger as plans are made for arrival management," he says.
But when you peel away all the layers of an effective cattle health program to manage and prevent BRD, it really comes down to this — If mama ain't happy, ain't nobody happy.
You might also like:
Cattle Prepared For The Feedlot Simply Perform Better
Ready For Change? New FDA Guidance Will Alter Cattle Feed Additive Usage In Your Feedyard
Subscribe to Our Newsletters
BEEF Magazine is the source for beef production, management and market news.
You May Also Like
---