Cow-Calf Production Is Largely A Part-Time Business
Cow-Calf Production Is Largely A Part-Time Business
Few producers make their living exclusively in the cow-calf business. Read part one in the series here and part two here.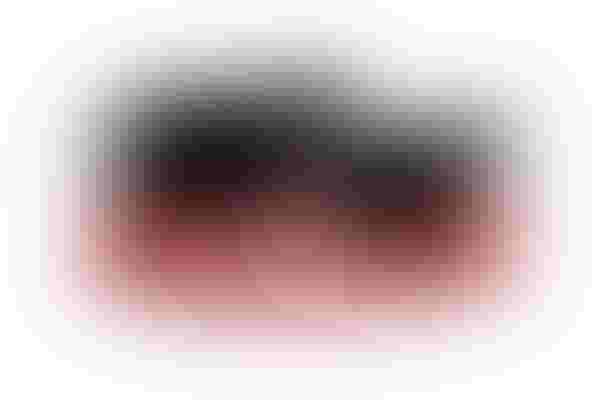 America's beef cow-calf business seems straightforward enough – wean the highest percentage of calves possible per cow exposed, wean the most pounds possible per cow exposed, and do so for the least cost possible. Exploiting value-added opportunities is part of the formula as well, but the above has been the basic business model for at least five decades.
It's the business reference in the model where reality becomes less straightforward.
Depending on the size of your abacus and whether you're using your toes, beef cows, which are the lifeblood of the cattle and beef industries, fuel an annual economic impact of at least $1 trillion.
Cattle and calf sales were worth about $61.2 billion in 2007, according to the most recent USDA Census of Agriculture. Those receipts represented about 20% of the total market value of agricultural products in the U.S. that year, making it the leading commodity.
According to the American Meat Institute (AMI), meat and poultry industry sales in 2009 were $154.8 billion. "In all, companies involved in meat production, along with their suppliers, distributors, retailers and ancillary industries, employ 6.2 million people in the U.S. with jobs that total $200 billion in wages," according to AMI's "U.S. Meat Industry at a Glance" report.
"Through direct taxes paid, these companies and their employees provide $81.2 billion in revenues to federal, state and local governments. The consumption of meat and poultry generates $2.4 billion in state sales taxes. The meat and poultry industry's economic ripple effect generates $864.2 billion annually to the U.S. economy, or roughly 6% of the entire GDP," the report says.
Okay, so lumping it together is cowboy math, but the point is beef cows are responsible for a pile of money and make a huge annual national economic impact, no matter how you figure.
Few full-timer producers
Yet, the cow-calf business is, on average, largely a part-time endeavor.
"Operators of more than a third of beef cow-calf farms worked off-farm in 2008, and half of beef cow-calf farms are classified as rural residence farms," say William D. McBride and Kenneth Mathews, Jr., in "The Diverse Structure and Organization of U.S. Beef Cow-Calf Farms," which was published by USDA's Economic Research Service (ERS) last year. "These farms are small operations that specialize in beef cow-calf production but report off-farm earnings as the primary source of household income. Commercial farms with beef cow-calf enterprises are mostly diversified farm operations on which cattle are a secondary enterprise that accounts for about a fourth of farm product value."
The ERS study summarized information from a 2008 Agricultural Resource Management Survey (ARMS) and also utilized state data from the USDA Ag Census for 1997, 2002 and 2007.
The lion's share of beef cow operations (80%) had 50 head or fewer, representing 27.7% of the cow inventory in 2011. Operations with 100-499 cows represent 8.7% of the operations and 38.2% of the cow inventory (Table 1).
Noted agricultural economist James McGrann puts it this way: "In reality, fewer than 4% of beef cow-calf operations make their sole living from the cow-calf enterprise. This means that the industry can produce at least 50% of the feeder cattle and not be profitable to owners. These calves support the feedyard and packing industry and lower consumer cost of beef." McGrann is a Texas A&M University professor emeritus and owns Ranch Management Economist, a ranch business consulting firm.
There are plenty of reasons why those who specialize in beef production tend to be among the smallest producers, and why the largest herds tend to be part of a diversified agricultural operation. Economics tops the list.
"No one can start a ranch business with ranch earnings and expect to earn $60,000 before self-employed and income taxes. With a 2% return on investment (ROI) in ranching, it would require $3 million in equity. Assets earning 2% can service only limited debt," McGrann explains. "The cow-calf sector is an investment business and ROI is what attracts capital for growth."
Beef cow-calf production continues to be driven as a byproduct of land ownership, with land becoming more difficult to acquire.
"Increase in land values does make landowners wealthy, but makes it prohibitive for young ranchers to enter the sector without equity contribution from parents or off-ranch income," McGrann says. "The high cost of estate transfer means it's difficult to hold ranches together between generations."
Off-farm income is the rule
"The amount of off-farm income earned by beef cow-calf producers in 2008 dwarfed farm income," say McBride and Mathews. "Average off-farm income was about $72,000 among all beef cow-calf farms, nearly three times higher than net cash farm income, and $20,000 more than gross cattle sales." They explain average gross cash income in 2008 was $600,000 for commercial farms, $77,000 for intermediate farms, and $34,000 for those classified as a rural residence (RR).
ERS analysts divided ARMS participants based on what they term "farm typology." RR farms are defined by less than $250,000 in gross annual sales and operators who consider the agricultural operation to be a secondary activity. Intermediate farms report farming as their primary occupations and have annual gross sales of less than $250,000. Commercial farms are large family farms or non-family enterprises with annual gross sales of more than $250,000.
"Net cash and net farm incomes in 2008 were about $174,000 and $136,000, respectively, on commercial farms," McBride and Mathews say. "In contrast, intermediate farms earned about $11,000 and $7,000 in net cash and net farm income."
For RR farms, net cash and farm incomes in 2008 were negative.
"Operators of RR farms often have goals other than profitability, as most work off-farm or are retired, and farming may be regarded as a lifestyle choice," say McBride and Mathews. Off-farm earnings on RR farms averaged nearly $90,000/farm in 2008.
With profit a secondary motivation for so many, it's little wonder the knowledge gap is growing between participant groups, or that there is so little progress in cow productivity on average (based on Standardized Performance Analysis data). It also helps explain the lack of what some would consider essential management in some parts of the sector.
For instance, according to the National Animal Health Monitoring System's (NAHMS) "Beef 2007-2008 Reference of Beef Cow-Calf Management Practices in the U.S." report, 46.1% of cow-calf operations calve year-round, 31% didn't vaccinate any calves or cows within the previous 12 months of the survey, and 60% didn't vaccinate for bovine respiratory disease from the time calves were born to the time they were sold, etc.
Industry Resource: Tools & Programs Exist To Help New Ranchers
Then there's the age thing. The average age of RR farm operators in the ARMS survey was 60 years old, and 25% of those said they planned to exit the business within five years. Meanwhile, the average age of intermediate farm operators was 62, and 24% of those planned to exit. And the average age for commercial farm operators was 55, with 14% of them indicating they planned to exit within five years.
These realities help explain why, more than drought, the commodity bubble or the Great Recession is behind the ongoing reluctance of producers to expand the nation's cowherd.
Subscribe to Our Newsletters
BEEF Magazine is the source for beef production, management and market news.
You May Also Like
---