Devastation In Japan Roils Global Markets
Devastation In Japan Roils Global Markets
Mother Nature did what fundamentals said couldn't be done: she broke the bull market for cattle and beef prices on Tuesday, less than a week after cash fed cattle prices reached all-time record highs of $118.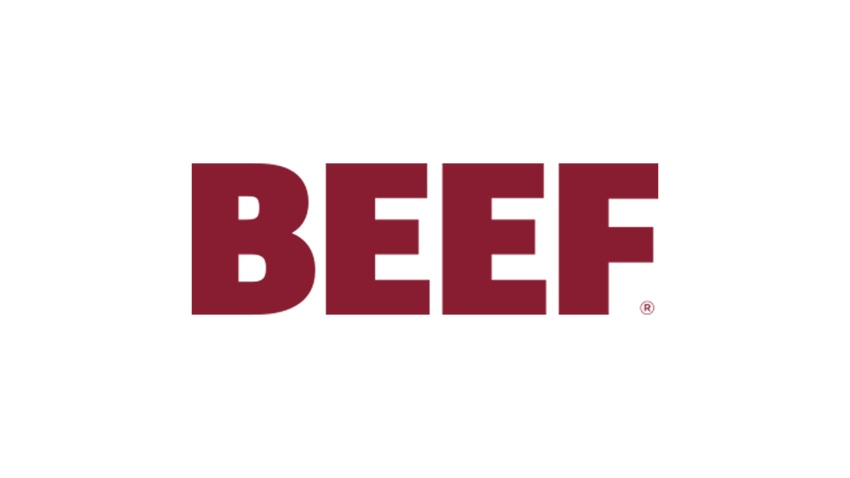 Mother Nature did what fundamentals said couldn't be done: she broke the bull market for cattle and beef prices on Tuesday, less than a week after cash fed cattle prices reached all-time record highs of $118.

By now, you know it was the 9.0 magnitude Tohoku Pacific earthquake off the coast of Japan last Friday, and the tsunami it spawned.

Japan's worst fears began to be realized when a nuclear reactor began leaking radiation shortly thereafter. Global financial markets fled south on Tuesday – the Dow Jones Average dropped 137 points, following the lead of Japan's own Nikkei Index, which lost more than 10% of its value on the day. Ascribing to the age-old notion of selling first and then asking questions later, feeder cattle futures closed limit-down across the board; live cattle futures were limit-down through December 2011, and then nearly limit-down across the rest of the board. Corn futures closed limit-down through September 2012.

Cattle feeders bailed, selling fed cattle on Tuesday for a smooth $3-$4.50 less than the previous week ($4-$5 lower on a dressed basis), though Choice boxed-beef cutout values were $1.53 higher (83¢ higher for Select cutout) for the day.

By Thursday of this week, however, though there was growing uncertainty over Japan's nuclear challenges, investors seemed more comfortable with the situation, at least for the day. Commodities, especially oil and grains, followed financial markets up Thursday. The Dow Jones Average closed 161 points higher Thursday; it was another 100 points higher through early trade Friday morning.

Commodity markets, especially oil and grain followed the financial markets higher Thursday as fund buyers stepped back into the market. Corn futures were limit-up through September 2012 Thursday and near limit-up across the rest of the board. Feeder-cattle futures were up an average of $1.56 across the board; live-cattle futures were up an average of $1.69 across the board.

Japan is the world's third-largest economy, though it has sputtered in recent years. It imports more than $30-billion worth of ag products each year, according to USDA's Economic Research Service. About a third of those imports come from the U.S. (the largest exporter to Japan), making Japan one of the leading export markets for U.S. ag.

According to the U.S. Meat Export Federation (USMEF), Japan was the third-largest market for U.S. beef exports last year, importing 36% more beef volume than the previous year at a value of $639.5 million. The total value of U.S. beef exports last year was $4.08 billon. USMEF expects minimal impacts on U.S. beef exports to Japan in the near-term and likely a bullish outlook going forward, tempered mainly by the potential negative nuclear outcomes.

Erin Daley Borror, USMEF economist, provides these preliminary observations (March 17) on the situation and outlook for U.S. beef and pork exports to Japan:

Supply factors:
"Beef cattle inventory in affected regions is 12%, pork is 16% and poultry is greater than 17%. Considering that the average producer in Japan has five days of feed on the farm, they are virtually now without feed. In descending order, poultry, pork and then beef would be impacted. Most of the poultry would or will die as a result of the catastrophe and a large number of the hogs as well.

"Fishing is a huge industry in this part of Japan. The fishing industry was severely impacted. It is likely a majority of the infrastructure was totally destroyed, and maybe close to one quarter of Japanese fish consumption comes through these waters and ports (including significant volumes of imported seafood)."

Demand factors:
"Regarding demand, as the economists clearly state, people are staying home and further depressing the foodservice industry. Even the Prime Minister urged everyone to stay at home. However, once the nuclear concerns are put to rest, there will be a huge rush for people to go to restaurants after being at home during this entire ordeal.

"The four affected prefectures account for 2% of the entire GDP and less than 2% of the entire population. The loss in demand from these four prefectures will not adversely impact overall demand because the area has too small of a population. This area is a huge exporter of agricultural products to Tokyo and now there is a protein void to be filled.

"What little product (horticulture or red meat) is salvaged, will then incur the direct scrutiny of Japanese consumers. There will likely be a strong aversion to not only domestic horticultural products, but also domestic meat products as a result of the nuclear disaster/radioactive fallout.

"In general, foodservice is going to take a massive short-term hit. But retail will be strong as consumers stock up.

"How the nuclear crisis is resolved is still so uncertain that it's much too early to make accurate projections on supply-and-demand dynamics but as things slowly return to normal, the U.S. beef and pork industries will be positioned to help fill Japan's need for imported protein."


Subscribe to Our Newsletters
BEEF Magazine is the source for beef production, management and market news.
You May Also Like
---