Failure to change can be costly for traditional ranchers
Failure to change can be costly for traditional ranchers
Every rancher makes blunders, but failure to make changes can result in financial disaster.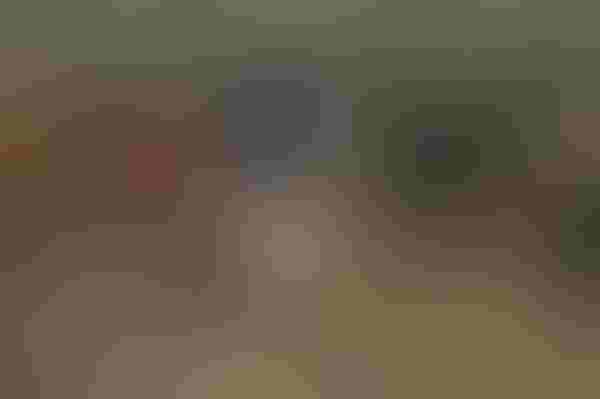 Following my recent article regarding managing for the past or the future, I received several nice compliments. However, one gentleman's email said that I "made his blood boil." He didn't like my reasons for "failure." He also made reference to "blunders" made by some ranches that were making changes plus the low and, in some cases, zero cost of capital that a few ranches enjoy. 
I did say that many ranches are quickly or slowly going broke—the speed usually determined by the size of their debt. I suggested that many ranches will have to change what they are doing rather than changing how they do what they what they currently do. Then I listed five reasons for hesitancy to adopt change. 
I didn't mean to get anyone's blood boiling. I was simply trying to give ideas and opinions that I think can prove helpful. The following is some of my response. 
I have met a good number of family ranches with the huge financial advantage of little or no debt and a low interest rate. Superb management got them to that point. 
And, what good rancher out there hasn't made some blunders. I learned a long time ago that it is pretty easy to judge from "my" strength to "your" weakness and vice versa. 
But, when I turned that around, judging from "my weakness" to "your strength," I started to hire and associate with people who made us stronger. Then we were able to minimize "blunders" and maximize the effect of what we had learned and corrected.
I also know a good number of ranchers who were at the edge of bankruptcy and, by making significant changes, managed to claw their way back. Those ranches are the reasons for my article. 
In the course of my speaking and consulting events, I have had the opportunity to meet a lot of ranchers—most of them family ranch operators. This led me to say that "many ranchers are going broke." I didn't mean to imply every single one, but most of them. This is proven by ag statistics. Many of them keep borrowing against equity to cover operating losses that might be occurring slowly.
The sad ending of this is foreclosure. The not quite so sad ending is to recognize what is happening and selling the ranch while some equity still exists, thus providing some retirement for Mom and Dad. 
This happens more often than you would think—the real reason that many kids don't go back to the ranch. The family simply could not figure out how to support two families on the ranch; and the ranch equity was the parents' only source of retirement funds.
The happy endings that I have seen are those when people begin to understand that they can't continue to ranch in the old way. The way they have been ranching is what I call conventional. They then grit their teeth and begin to look at alternative ways to make their ranches work. 
They begin to recognize that traditional farming and grazing practices have resulted in operating losses, increasing indebtedness and great losses in quantity and quality of topsoil. 
For many years, they were able to keep up with soil degradation in their farming and grazing practices with more productive plant varieties, synthetic fertilizers and a myriad of pesticides which only masked and even exacerbated the real problem—declining soil health. And now, the increasing cost of those inputs is usually not matched by the value of the output.
Most ranchers I know who are successful today are recognizing these problems and are changing farming practices, grazing practices and enterprise selection—maybe adding sheep and/or goats or other methods of stacking enterprises. They are starting to operate with much less equipment and fewer inputs. They graze more and feed less. They are continually improving carrying capacity.
If people aren't willing to make changes, they are looking at financial trouble. The "conventional" model was developed when the cost of land, equipment, fuel and labor were very low compared to today. In the meantime, the price of our product has not increased commensurately.
I too, having been raised on a pretty good family ranch, had to make some changes. The events that brought me to those changes weren't especially exciting, but they have brought about changes that certainly are exciting.
I have come to realize that the sun shines each day and it rains when it rains; but our management of grazing and farming practices determines if the results of the sunshine and the rainfall are improving the soil, land productivity, profitability and quality of life or not. 
All life and health springs from the soil. I wish every so-called "environmentalist" could truly understand this. They would then see that:
Poor management of grazing livestock and farming practices can further degrade the environment.

Good management of grazing livestock and farming practices has tremendous power to regenerate soil health, bio-diversity, plant health and even human health, plus make a positive relocation of carbon from the atmosphere to the soil.
Again, I didn't mean to make anyone's blood boil. However, I do think that many ranchers will have to make changes in the way they operate or exit the business. I make these suggestions with the hope of nudging some to begin the process.
Teichert, a consultant on strategic planning for ranches, retired in 2010 as vice president and general manager of AgReserves, Inc. He resides in Orem, Utah. Contact him at [email protected]. The opinions of the author are not necessarily those of beefmagazine.com or Farm Progress.
Subscribe to Our Newsletters
BEEF Magazine is the source for beef production, management and market news.
You May Also Like
---