FAPRI projects cow-calf profit to continue
FAPRI projects cow-calf profit to continue
FAPRI projects net returns per cow this year at $211.53 per head, declining to $85.55 next year and to $9.63 in 2018. The recent FAPRI U.S. Baseline Briefing Book projects crop and livestock price for the next decade.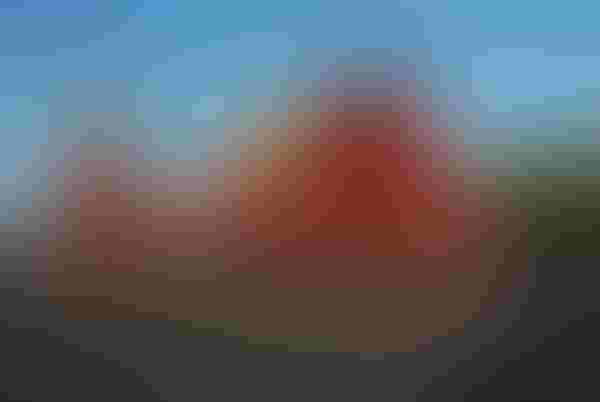 "Though profitability in the cow-calf sector is down sharply, it is still above historical levels. This will promote further small increases to the herd in coming years," say analysts with the Food and Agricultural Policy Institute (FAPRI) at the University of Missouri, in that organization's U.S. Baseline Briefing Book released earlier this month.
FAPRI projects net returns per cow this year at $211.53 per head, declining to $85.55 next year and to $9.63 in 2018. After entering negative territory in 2019 and 2020 (-$21.91 and -$14.02 respectively) projections call for annual returns growing from $10.45 in 2021 to $98.32 in 2025.
In terms of specific prices, FAPRI projections see fed steer prices (all grades, 5-area direct) declining from an average of $133.41 per cwt this year to a period low of $117.94 in 2018. Prices increase from there to $135.74 in 2025.
Feeder steers (600-650 pounds, Oklahoma City) average $194.34 per cwt for this year in the projections. They decline to a period low of $155.12 in 2019 and then increase to $189.51 by 2025.
The FAPRI baseline model uses different variables to project a wide range of market outcomes for 2017-2025. Analysts note some of the resulting 500 outcomes are much higher or lower than the averages in the report.
By necessity, the model utilizes macroeconomic assumptions. Among them:
Domestic GDP growth averaging 2.4% per year from 2017 to 2025. "IHS Global Insight forecasted in January that U.S. real GDP growth would accelerate in 2016 to 2.7%," FAPRI analysts note.

The prime lending rate increases by 3 percentage points between 2015 and 2019.

West Texas Intermediate crude oil prices increase from $45 per barrel in 2016 to $81 in 2020. "After 2020, we assume prices for oil and other energy sources will increase at the same rate as inflation in the GDP deflator (2.1% per year)," FAPRI analysts say.
Increasing carryover stocks from hefty global crops of grains and oilseeds the past couple of years continue to pressure crop prices in the FAPRI projections.
As an example, projected corn prices in the FAPRI projections average $3.75 per bushel for the 2016-17 marketing year. Corn prices average less than $4.00 per bushel for the 2017-2025 period. Corn prices exceeded $5.00 per bushel in about 10% of the 500 FAPRI outcomes for each year, and fell below $3.00 per bushel in more than 10% of the outcomes.
Overall, Pat Westhoff, FAPRI director says, "We are looking at several years of pretty tight financial situation for U.S. agriculture. Farm income is less than half of the 2013 peak and we expect it to remain low for the next several years…We've had some cost reductions, but not nearly enough to offset the decline in receipts."
With farm income below peak levels and interest rates forecast to increase, Westhoff says there will be continued pressure on farm finances and farm real estate values.

BEEF Seedstock 100 List
Looking for a new seedstock provider? Use our UPDATED Seedstock 100 listing to find the largest bull sellers in the U.S. Browse the list here.
For perspective, FAPRI analysts explain that U.S. average farm real estate values increased by 50% between 2007 and 2015, according to USDA's National Agricultural Statistics Service.
FAPRI projections call for farm real estate values declining by $250 per acre between 2015 and 2019. That's on average, of course. The FAPRI folks note that actual results will differ across the country and will be sensitive to developments in agricultural markets and the economy.
You might also like:
March cattle markets In like a lamb and out like a lion
Why the USDA suspension of the midyear Cattle report is troubling
Here's how attaining zero calf sickness is absolutely possible
3 key production areas that contribute to ranch-level sustainability
Subscribe to Our Newsletters
BEEF Magazine is the source for beef production, management and market news.
You May Also Like
---