How To Put Up Hay Faster
How To Put Up Hay Faster
Manage harvest to hold forage quality.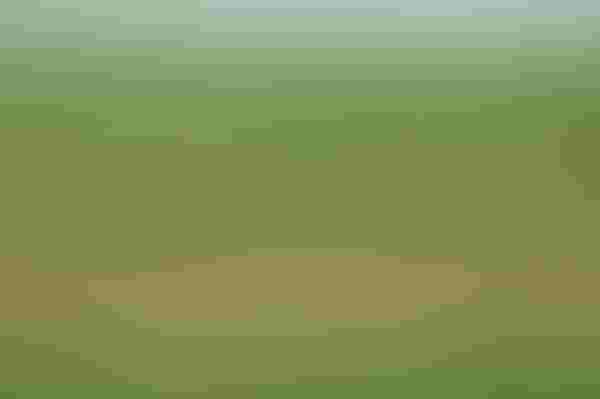 It's more important than ever to get hay dry and packaged well with speed, says Clif Little, an Ohio State University Extension educator.
Cutting and drying hay quickly is always important, he says. But this year's late start due to weather challenges, plus high feed prices, means producers should do all they can to produce quality hay with little or no rain damage.
"We're fighting rain as well as other work we've got to do around the farm. But we still have to get hay up quickly … so the following steps may allow producers to get it up a day or two earlier," Little advises.
• Make sure hay-mowing equipment rollers are adjusted properly.
• Cut hay in the morning after the dew is off to help speed drying time and reduce carbohydrate losses due to respiration. Respiration continues until the plant dries to a moisture content of about 40%.
• Lay high-yielding forages in a wide swath to give them better access to sun and wind.
• Use a tedder to reduce drying time by spreading the hay. Tedding will increase costs in terms of time and fuel, but that increase will be offset by a reduction in drying time.
To read the entire article, click here.
You might also like:
5 Thoughts From A Beef Industry Thinker
Beat The Summer Heat: Combating Sulfur Toxicity In Range Cattle
Is Reseeding Native Pastures An Option?
60+ Photos Of Our Ranch Kids In Action
Subscribe to Our Newsletters
BEEF Magazine is the source for beef production, management and market news.
You May Also Like
---