If Feed Is Short, Should You Feed Or Ship?
If Feed Is Short, Should You Feed Or Ship?
Here's a checklist of considerations on how to handle cattle in feed-short situations.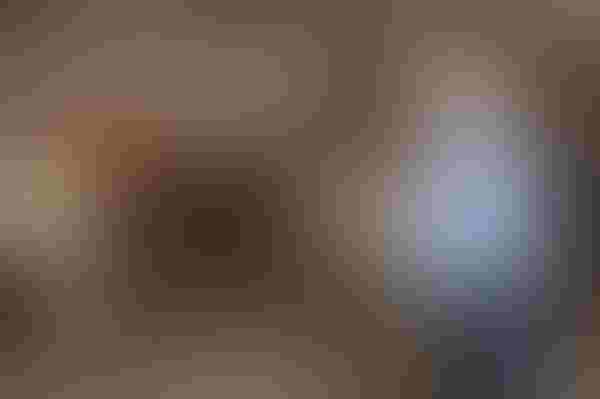 It's difficult in any significant drought to decide whether to sell out and buy back in later, or to feed through it. For producers living through the current drought, deciding is extra tough because cattle prices are so high.

"Calf prices are going to be high enough that producers can justify feeding more than they ever could before in a drought situation," says Ron Gill, Texas AgriLife Services Extension beef specialist.

On the other hand, feed prices are high, too, and Gill explains, "If you decide to keep cows now (in the drought areas), you're committing to feeding them hay for the next nine months."

Finding an answer to that basic question dominated Rodney Jones' time this summer. He's an Oklahoma State University Extension agricultural economist.

Jones says the key factors in the feed-or-ship decision are: cost per day of maintaining the cow, the value of the cow if sold now, how long the drought is going to last, and what it will cost to replace what you're selling.

• What's the cost to keep her?
"That's mainly a feed issue," Jones says. "The drier it is, the higher prices are. In our area (north central Oklahoma), we're talking about $2-$3/cow/day. When you consider other costs like labor and interest, it's $2.50-$3.50/day."

• What's the current sale value?
Though dependent on geography, and lower in the drought areas this summer, with the numbers moving through sale barns, Jones says the overall market is still supportive. In an example he runs for producers in Oklahoma, he uses a current short-bred cow value of $1,000-$1,200.

• Length of drought
Current conditions and history favor redevelopment of La Niña conditions this winter. Last winter's strong La Niña spawned the current drought. For calculating this summer, Jones assumes moisture returning in spring 2012.

• What's the cost of replacements?
First off, Jones emphasizes you must compare what's sold now to what you'd have if you didn't sell now. In his example, the price received for a bred cow sold now must be compared to the price of buying a pair next spring because that's likely what you would have had if you kept the bred cow and fed through the drought.

"It's really the spread between buying and selling that we need to be concerned with," Jones says. "The wider the spread, the more incentive there is to keep and feed cows."

For instance, if the cost of maintaining a cow is $3/day and you thought the difference between selling a bred cow on Aug. 15 and buying a pair back on May 1 was $851 or less, Jones says you'd be money ahead to sell and buy back (Table 1).

In general terms, Gill says, "you're looking at 2-5 years for the payout on feeding through a drought."

Looking beyond the current drought, Gill advises producers to restock at no more than 50%-75% carrying capacity in order for pastures to recover. He adds that adding or expanding a stocker enterprise serves as a drought shock absorber.

"I think we're going to have to change our mindset about what's normal," Gill says. "We have to plan for it to be drier than normal, whatever normal is. And when we restock, we have to get back to basics with cattle more adapted to our environment."

These are the times when folks need to get more serious about things like preg-checking, evaluating which genetics are worth preserving, and considering whether resources demand the flexibility of establishing or growing a stocker enterprise within the cow-calf operation.
Subscribe to Our Newsletters
BEEF Magazine is the source for beef production, management and market news.
You May Also Like
---