Is U.S. Beef Production Headed The Way Of Argentina?
Is U.S. Beef Production Headed The Way Of Argentina?
Clint Peck, director of Montana Beef Quality Assurance, has traveled extensively throughout the Americas and has written just as extensively about his observations in BEEF and other publications.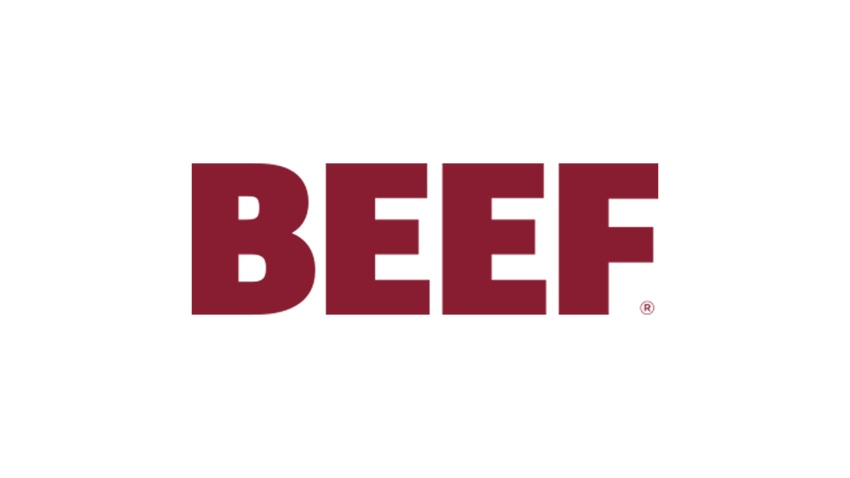 Clint Peck, director of Montana Beef Quality Assurance, has traveled extensively throughout the Americas and has written just as extensively about his observations in BEEF and other publications.

While he's covered beef industry topics in Brazil, Mexico, Canada, Uruguay, Paraguay, Peru, Chile and Brazil, it was Argentina that stirred the most reader interest, he says, because of its gaucho mystique and its renown as the global beef icon.

Peck says that, following his reports, he was "inundated with calls, messages and personal comments about how Argentinean ranchers were going to put American ranchers out of business. He says many readers mistook his objective reporting for "promotion" of Argentine beef and its industry.

"But even back in 1998, it was very apparent that the world's oldest commercial beef cattle industry was mature; bordering on stagnation," Peck says. "I wasn't convinced that Argentina's beef cattle industry was a threat to American cattle ranchers – either in our domestic beef market or in competing with our beef overseas. Little did we know that 400 years of ranching tradition was poised to implode and the country would soon be forced to import beef to keep its beef-loving citizens happy at the dinner table."

He sees similarities in the Argentine implosion to what's transpiring in the U.S. beef industry today. He posted his thoughts in this commentary on LocalLivestock.com. Here are his thoughts:


"Over the past five years, the curtain has been progressively lowered on Argentina's glorious ranching tradition. In what once was described as "carnivore heaven," beef prices have nearly doubled in the past 18 months and per-capita beef consumption has declined nearly 40% in three years.

"Make no mistake – it's caused by government intrusion into the Argentine cattle markets. The current regime of President Cristina Fernandez de Kirchner followed her husband/former president's lead in looking out for "the little people." Yeah, right!

"Cristina, in what was proposed as a guarantee of adequate domestic beef supplies and an attempt to tame over-the-counter beef prices, continues to impose a series of calculated and premeditated (and poorly veiled) cattle and beef marketing controls. The Kirchner regimes did this also through mandated caps on live-cattle prices and domestic beef prices and by establishing export quotas and high beef export taxes.

"Ranchers, traders and end-users tried for a time to establish 'grey markets' and sell cattle and beef away from the eyes of government inspectors. But, eventually government got bigger and better at looking over the shoulders of ordinary cattlemen going about their daily business.

"The result has been a systematic dismantling of the Argentine beef supply chain. From the thousands of independent neighborhood butcher shops that once populated Buenos Aires to the powerful multi-nationals like JBS, SA, beef processors are exiting the business. There's simply not enough beef; certainly not enough good beef, in Argentina.

"To wit is Estilo Campo, a high-end eating establishment in the trendy Puerto Madera district of Buenos Aires. There was a time when I unashamedly stated that Estilo Campo served the best beef steak in the world. Last winter, I hung my head in embarrassment over the beef selection I ordered there for my guests.

"Today, farmers throughout the rich Pampas grasslands are planting government-friendly agricultural crops instead of grass for cattle. And because nobody eats tofu in Argentina there are plenty of soybeans to export. Odd thing is Cristina and her ever-watching lieutenants blame the fall of the cattle business on widespread drought. Yet, there's plenty of rain to bring up the beans, corn and cotton... Mmmm?

"Last winter, Kirchner, in trying to deflect criticism for her administration's failed attempts to intervene in the cattle markets, went as far as to publicly state that pork is sexy - and that not only is it the other white meat, but the new Viagra!

"It's this observer's opinion that the Argentine government over the past 10 years could have at least kept the cattle industry there on an even keel – even in the face of the 2005 collapse of the Argentine peso. But, presidents Kirchner and Kirchner could not have tied a tighter knot behind the backs of thousands of Argentine cattlemen.

"The irony here is that the same American do-gooder, populist mentality that fussed and fretted 10 or 12 years ago over Argentine global beef domination comes from the same cadre of folk promoting (more) government intrusion into the U.S. cattle markets today. Line 'em up – you know who they are.

"To see history repeat itself on this continent, let the current American government regime stroll in with their new GIPSA marketing rules. If you want sweeping beef marking reform, you can have it... But, you had better be ready to be swept aside by those countries other than Argentina and the U.S. that allow self-leveling markets.

"At least take some time to thoroughly understand the GIPSA rule and both its intended and unintended consequences on the U.S. cattle community. If you think the rule will stifle the ability of innovative and independent U.S. cattle producers to add value and enhance the quality and safety of their products for consumers in the U.S. and abroad, do everything you can to defeat it.

"If you think it's a good idea, just remember that it's my opinion if Argentina's government-mandated cattle and beef marketing controls established since 2006 were lifted today, it would take 10-15 years for that country's beef business to recover. Do we need this kind of government intervention today in our U.S. cattle markets?"
-- Clint Peck
Subscribe to Our Newsletters
BEEF Magazine is the source for beef production, management and market news.
You May Also Like
---