Manage Your Way To A Short Calving Season
Manage Your Way To A Short Calving Season
If there's any good that can come from drought, it's that cattle herd mangement is improved. That's particularly so with the calving season. You can keep your calving season short with breeding season management and how you handle your first-calf heifers.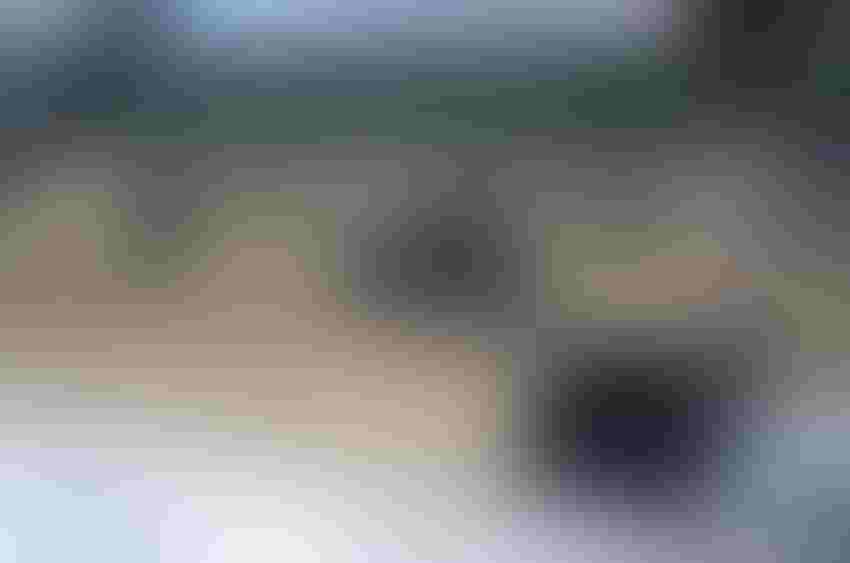 Ranchers, ever looking for the thin sliver of silver on the edges of the darker cloud bank, have found that drought-driven culling of the cow herd has resulted in a shorter calving season.
"Producers have commented that some of this culling has been good and often needed," says Sandy Johnson, livestock specialist with Kansas State University. "If the culling reduced the length of the calving season, this may represent a tremendous opportunity, particularly if the calving season had been getting long."
And the opportunity? Manage your breeding program, particularly for first-calf heifers, to keep your calving season short.
"We know that calves born the first 21 days of the calving season are heavier than those born later and that advantage continues to harvest weight. Less variation in calf age results in more uniform calves at weaning. Timing of vaccinations and diet changes based on stage of production are optimal for more cows when the calving season is short," Johnson says.
So how do you keep a short calving season? There are several ways, Johnson says, and the length of bull exposure is a good place to start the discussion. Well managed herds achieve pregnancy rates of 90% or greater with 60 day breeding seasons. If bulls are left with cows longer, timely pregnancy diagnosis can be used to identify late-bred cows. However, Johnson warns that it will take discipline to follow through and market these cows if this approach is used.
"In the absence of culling, a gradual approach to reducing breeding season length should be taken," she says.
If culling created a shorter calving season, the last cow that calves now has more time to resume normal estrous cycles before the breeding season starts. If she is cycling before the start of the breeding season, she has a better chance of conceiving early.
"To fully understand this relationship, consider the following," Johnson says. "Given 283 days for gestation and 365 days in a year, a cow must conceive within 82 days of calving in order to calve at the same point again next year. Literature estimates of the average interval between calving and the first estrous cycle after calving are 50 days for mature cows and 70 days for first calf heifers with adequate nutrition. Cows that are thin or have experienced calving difficulty will take longer, so postpartum intervals of 80 to 120 days are not uncommon in two-year olds. Thus the common recommendation is to calve heifers 2-3 weeks ahead of the mature cow herd and at a body condition score of 6."
Subscribe now to Cow-Calf Weekly to get the latest industry research and information in your inbox every Friday!
First calf heifers with adequate nutrition, that calve before and up to two weeks into the cow season, have a good chance of cycling by the time the breeding season begins. If calving occurs on the 21st day, there are 60 days until the start of the breeding season. If the average 2-year old takes 70 days to return to estrus (assume half take longer), calving at this point or later results in only two chances to conceive in a 60-day breeding period. One study found 26% of cows failed to calve the next year when calving between day 81 and 100 of the calving season. This increased to 30% if calving between day 101 to 120 and 37% if calving between day 121 to 140, Johnson says.
A short and early breeding season for yearling heifers may be one of the best ways to maintain a short calving season in the main herd, according to Johnson. This ensures 2-year olds will have had a correspondingly longer period between calving and the start of the breeding season, increasing their opportunity to conceive early in their second breeding season. This also provides some cushion in case postpartum anestrus is extended due to calving difficulty or suboptimal nutrition.
"If the match between cow biological type and nutrient availability is such that young cows rebreed early in the season, mature cows should have no problem," Johnson says. "Thus, a short, early breeding season for heifers is a key first step to a short calving season."
"If culling helped you shorten a long calving season, take steps to keep it that way through breeding management of replacement heifers and length of bull exposure."
More articles to enjoy:
How Should Ag Respond To Chipotle's Negative Campaigns?
Proof Of Beef's Sustainability Pays For Everyone
Enjoy A Laugh On Us! 20 Dick Stubler Ranch Life Cartoons
10 New Farm Trucks To Consider For 2014
Ag Lender Advises Cattlemen To Lock In Interest Rates Now
The Beef Industry's Ultimate Goal Should Be A Satisfied Consumer
Enter The Greeley Hat Works Why I Ranch Essay Contest
Subscribe to Our Newsletters
BEEF Magazine is the source for beef production, management and market news.
You May Also Like
---