More Moderate GIPSA Rule Announced Last Week
More Moderate GIPSA Rule Announced Last Week
USDA's Grain Inspection Packers and Stockyards Administration (GIPSA) finally shed some light last week on the status of the sweeping rule changes it proposed last year.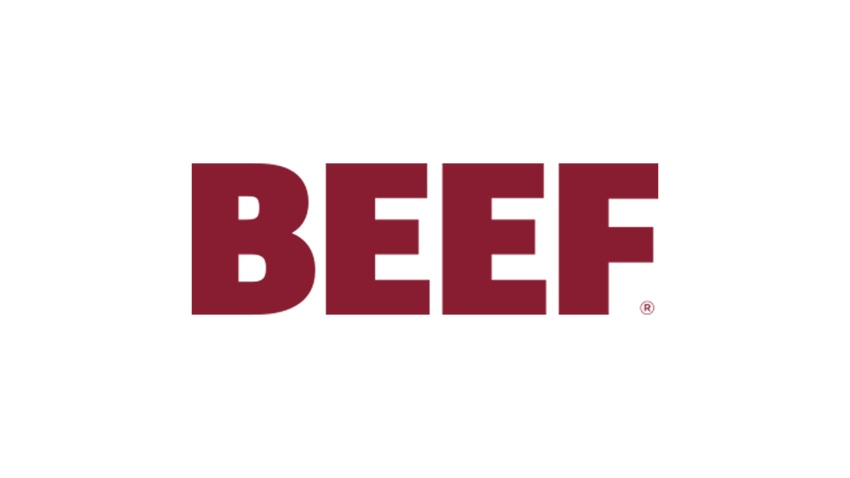 USDA's Grain Inspection Packers and Stockyards Administration (GIPSA) finally shed some light last week on the status of the sweeping rule changes it proposed last year.

The information, which was released in a Washington, DC, briefing to affected parties, indicates that the rule has basically been broken into three parts with varying degrees of immediate action.

But first, why should readers of the CME's Daily Livestock Report really care much about these proposed rule changes? A bit of background may be helpful:
As its name implies, GIPSA has two main branches – the Federal Grain Inspection Service and Packers and Stockyards Programs. The once-separate agencies were put together during a 1990s DC "cost-cutting" frenzy. Packers and Stockyards Programs is the successor to the Packers and Stockyards Administration created by the 1921 Packers and Stockyards Act (PSA). It was aimed at maintaining competitive markets for livestock and meat and regulating certain practices such as bidding behavior, scale accuracy, proper weighing, prompt payment and bonding of livestock buyers.

The PSA has been amended many times over the years. Live poultry dealers were added to the Act in the 1940s and the definition of live poultry dealers was expanded to include contract poultry producers (Tyson, Pilgrim's Pride and Sanderson would be examples) in the 1960s. Contract pork producers were added as covered entities in just recently.

A major controversy has developed in recent years over the intent of the PSA. Because, due to some of the amendments added, the PSA now covers many contractor-grower relationships, some argue that conflicts in those relationships are a violation of the Act. But the history of the Act and its case law hold that the Act is about competition, not competitors and that a practice violates the Act only when it harms competition. Thus, some cases of behavior that many observers would find egregious were held to not violate the Act. They may have constituted serious breaches of contract or individual mistreatment, but they did not rise to the level of "harming competition" in the eyes of the courts.
The agency's work has changed over the years as livestock procurement moved away from public auctions and terminal markets toward private treaty and direct sales to packers. A key component of this change has been a move toward far more carcass-merit and specialty-buying systems that involve many different premiums and discounts for everything from the volume of animals supplied to carcass composition to breed of the animals to feeding practices to antibiotic or feed additive usage.

These "value-added" programs are the source of much progress in meeting consumer demands, but they're also the source of much consternation for some who view them simply as price discrimination, undue preference for some sellers or unlawful discrimination against others. Regulations that change the amounts of these incentives and the costs of delivering them can have important impacts on the markets in general.

The information provided last week indicates that GIPSA will move forward with final rules on four of the five topics the 2008 Farm Bill required it to address. Those four were:
Regulations governing the timely delivery of birds to contract poultry growers,

Criteria under which a requirement of additional capital investment in growing barns would violate the Act,

Contract terms that allow contract growers to remedy a breach of contract and

Required contract language regarding mandatory arbitration.
A final rule on these topics has been sent to the Office of Management and Budget (OMB) for a review lasting up to 45 days. Once OMB signs off, the rules will go into effect 60 days later.
The four features are aimed at, and will primarily impact, the poultry sectors, especially chicken. The last three will apply to hog contractors and growers, but are generally solutions looking for a problem in that sector. They should not cause much, if any, trouble. They have no real impact on the beef sector.

GIPSA also sent OMB an interim final rule regarding "tournament" payment systems for contract growers. This method bases part of growers' premiums on their performance relative to other growers. This, too, is a poultry issue that has no impact on pork or beef.

The rest of last year's proposed rule apparently falls into two categories. Rules regarding definitions of unfair practices, undue preference and unlawful discrimination (the fifth specific requirement of the 2008 Farm Bill) and competitive injury (the rule's term for damaging competition) were listed as "items for further consideration" that will likely be re-proposed. Given the Farm Bill language, GIPSA has to do something on at least the unfair practices/preference/discrimination topic.

These two areas were among the proposed rule's most controversial. That especially applies to the rule's proposal to not require actions to harm competition in order to violate the Act.

Ninth Circuit Courts of Appeals decisions have held fast to this principle over the years, and both houses of Congress (in committee work leading up to the 2008 Farm Bill) rejected adding language that specifically reversed the competition injury requirement.

GIPSA indicated that its proposed ban on packer-to-packer sales of livestock (intended to prevent price signaling), requirements that all price differences be documented and justified by buyers on the basis of costs or value, and limiting order buyers to working for only one packer would not be considered for any final, interim or re-proposed rule.

There is nothing in the final or interim final rules that will materially impact markets now. The key issue will be GIPSA's action on the topics in the "further consideration/re-propose" group. Those could change terms of trade and behavior in the future.
Subscribe to Our Newsletters
BEEF Magazine is the source for beef production, management and market news.
You May Also Like
---