New Chuck And Round Cuts Keep Beef On The Table
New Chuck And Round Cuts Keep Beef On The Table
New beef cuts from the chuck and round are helping sustain consumer demand.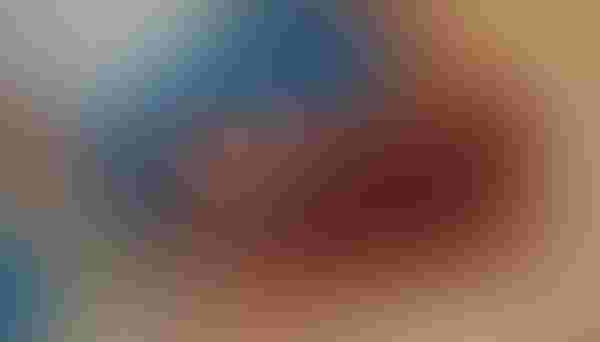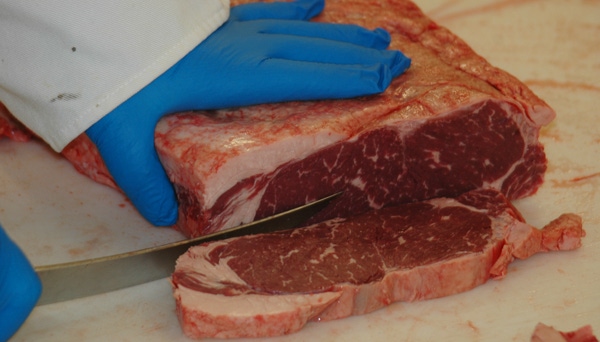 Through beef-checkoff-funded research, "alternative" cuts of beef from the chuck and round – including the popular flat iron steak – are helping sustain consumer demand for beef on the dinner table.

That was the message for some 2,000 ranchers and others who attended the 134th annual Texas and Southwestern Cattle Raisers Association (TSCRA) convention recently in San Antonio. While the bulk of the three-day agenda looked at beef production and marketing, two popular sessions also looked at consumer attitudes toward beef and new beef products.

Molly McAdams, branding and product expert liaison to beef retailers and consumers for TSCRA and the National Cattlemen's Beef Association (NCBA), reminded producers of the value of chuck and round portions of the carcass.

"The chuck value of the carcass has increased by $50-$70/head since 1998," she said, thanks in large part to new "alternative beef cuts" developed by NCBA product researchers and others.

Newer chuck cuts include the ranch steak, shoulder petite tender, chuck eye steak, boneless short ribs and the flat iron steak. "The flat iron is now the fifth most popular steak," McAdams says.

Round cuts drawing more consumers to beef include the western griller, eye round steak and the bottom round roast. With higher food prices, "we can get good traction out of alternative cuts," she says.

Several key points likely will affect meat product development, she adds. These include the alternative cuts, more exciting flavors, premium ground beef, ethnic perspectives and right of consumers to know more about the meat they're purchasing.

Premium ground beef – in the 96% lean, 4% fat range – is among the new "lean proteins" consumers are looking for, McAdams says, aiding the popularity of such beef among budget-strapped consumers.

Cuts of beef for ethnic groups are growing because of the shift in population numbers. "The Texas of today is the U.S. of tomorrow," says McAdams, who ranches at Adkins, TX, with her husband, Jim, a former NCBA president. "About 38% of our population is Hispanic. That is huge (when it comes to new product development)."

She pointed out that the term "sustainability" has more traction with consumers than "organic." These all-natural products, such as roast beef seasoned with only sea salt and pepper by the retailer, are part of the "clean ingredients" trends being presented to consumers.

"The right-to-know is another high point in product development," McAdams adds. "Consumers in other countries demand to know where food comes from. The Whole Foods customer wants to know. That trend will grow."

Tracy Chapman, an analyst who measures consumer attitudes toward various products, says the beef industry's goal should be to "make shoppers feel smart at the meat case.

"Shoppers want to feel in control and resent the 'dinner table hijack,'" or feeling of being pressured to serve beef that was raised without growth stimulants, she says. "We should change from saying 'feed additive' to 'feed supplement.' Consumers see supplements as beneficial."

Her research among women consumer groups shows they are happy to know that conventional beef is just as nutritious as organic or natural beef. Chapman says the industry should consider some new terminology when describing beef.

"We should use the term 'traditional' beef instead of conventional," she says, as well as "freedom of choice" when referring to organic, and "lean, healthy variety" when discussing cheaper lean beef cuts.

Consumers trust farmers "as people who put food on their tables," Chapman says, adding that the term "cattle farmers" is more appealing to consumers than the term "producers."

For more, go to beefmagazine.com/beef-quality/how-do-women-feel-about-beef-1201/index.html.
Subscribe to Our Newsletters
BEEF Magazine is the source for beef production, management and market news.
You May Also Like
---