Opinion – Is Consensus On Sustainable Beef Possible?
Opinion – Is Consensus On Sustainable Beef Possible?
Bill Donald came to the Global Conference on Sustainable Beef this week in Denver with more than a little trepidation. Like most cattlemen, he wasn't sure that dialogue with the world's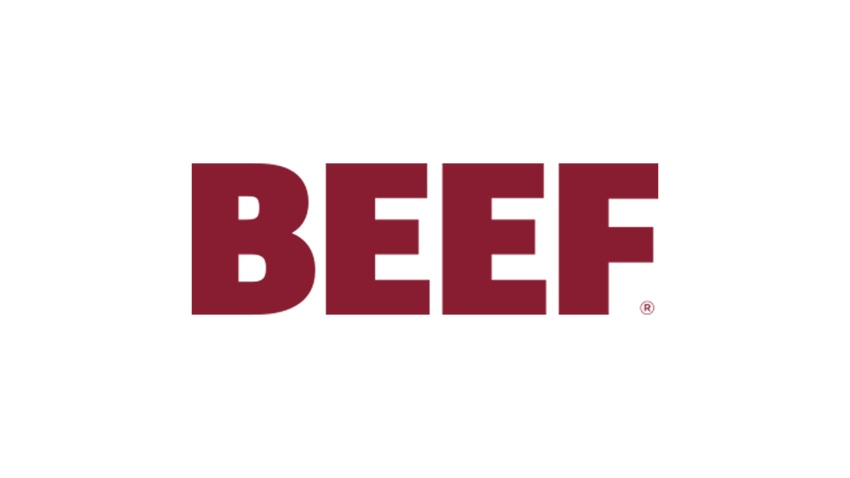 Bill Donald came to the Global Conference on Sustainable Beef this week in Denver with more than a little trepidation. Like most cattlemen, he wasn't sure that dialogue with the world's largest environmental organization about how he produces beef on his Montana ranch was a good idea. But Donald, president-elect of the National Cattlemen's Beef Association, left with a cautiously optimistic attitude.

"As it progressed and we saw the commitment of everyone at this conference to work together to truly make the beef industry sustainable, we saw we have common ground for the best interest of the ranchers on the land all the way through the chain to the consumer. We think that we took some valuable steps here," Donald says.

Bryan Weech, director of livestock with the World Wildlife Fund, feels the same. "It was quite a journey to get here, but we are very pleased the industry and stakeholders have come together as we have, realizing that there are differences, but also realizing there is very important common ground that we can and should work on."

Donald and Weech were sitting shoulder to shoulder as they said those words. Indeed, barriers were toppled this week in Denver.

The Global Conference on Sustainable Beef brought around 300 people from many of the major beef-producing countries around the world together to begin what will most likely be a long and certainly bumpy process toward developing a truly open relationship between historically opposed groups. But it's a journey that's been started, and if the mood and momentum generated this week in Denver are genuine, a truly significant thing has happened.

It won't be easy. There was a lot of discussion on what exactly "sustainability" means. But, wisely perhaps, the participants avoided the tar baby of getting bogged down in the minutiae of definitions.

"I think the important thing is identifying places of commonalities and areas where we can work together," Weech says. "The important thing isn't words on a piece of paper. The important thing is action and I think that's the message that was sent in this conference, that there is a collective will to move forward in a very real way and to create action on the ground. So there has to be a basic understanding of sustainability, but we don't have to worry about the exact words. That will come and may be important. But the important thing is action."

Donald says everyone at the table has to know what "sustainable" is if they're going to commit to it. To him, it's just good business. "The bottom line is we all have to be profitable. We can't be sustainable if we're not profitable. And we all have to work together to ensure the consumer has the best product possible. I think by building the consumer's confidence in the sustainability of our product and our industry, we're doing everyone in the chain a service."

To Donald's thinking, it starts with honest communication. "The important part is communication, so we all communicate with each other and our role in the beef-production system and what it takes for us to have a positive impact on our environment, our society and our profitability. We got a lot of relationships started and we need to cultivate those in the future to be successful."

Donald says he learned there is a great collective will and desire to move forward in a multi-stakeholder approach to address the pressing and crucial environmental questions that will face the beef industry in the years ahead. "I believed coming into this that the largest environmental group in the world wouldn't be all that concerned about my ability to be sustainable as a producer. And I am now aware that is something they want to put a lot of energy into. So that was my 'ah-ha.' That these folks that we have had disagreements with previously, and will have different perspectives on issues in the future, that we have this in common – the world is finite but our population is growing and we're going to have to work collaboratively to fill that demand."

The first steps have been taken. The right words have been spoken. If what happened in Denver this week is genuine, if there are no hidden agendas and trip wires attached to land mines, if the momentum and enthusiasm translates to ongoing commitment and action, then it was a truly historic event. Many cattlemen came to the conference with their skepticism in full plumage. Like Donald, they left with a glint of hope, with a cautious optimism that perhaps genuine collaboration toward a common goal is possible.

Time will tell.

For info on the conference and the presentations, go to www.sustainablelivestock.com.
-- Burt Rutherford
Subscribe to Our Newsletters
BEEF Magazine is the source for beef production, management and market news.
You May Also Like
---