Our Number-One Enemy Is Ourselves!
Our Number-One Enemy Is Ourselves!
This week's drama with the executive committee of the Cattlemen's Beef Board (CBB) and its meaningless decision to separate totally from the National Cattlemen's Beef Association (NCBA) illustrates the serious problem this industry has with its leadership and organizations.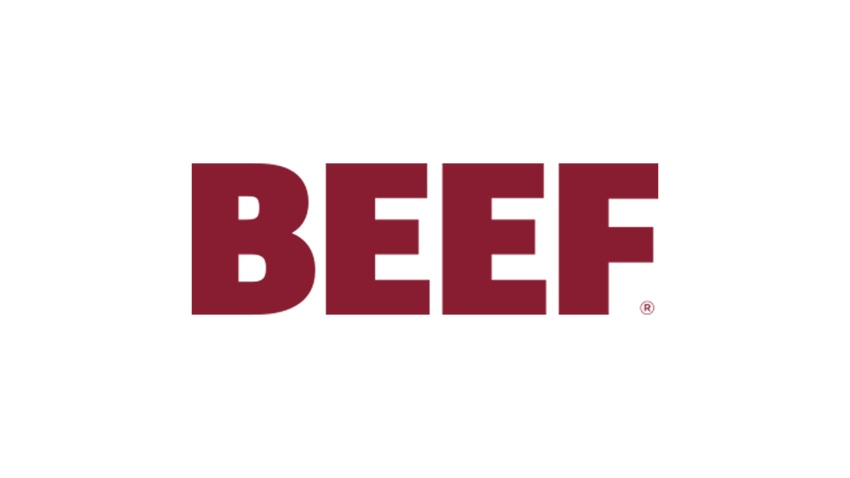 This week's drama with the Executive Committee of the Cattlemen's Beef Board (CBB) and its meaningless decision to separate totally from the National Cattlemen's Beef Association (NCBA) illustrates the serious problem this industry has with its leadership and organizations. It's way past time that we demand more and let it be known that this type of nonsense is beyond counterproductive; it's harmful to our very survival. (See "CBB Recommends Separating Federation & NCBA")

This is the kind of nonsense the industry can no longer afford. The decision was meaningless in that this was in response to NCBA's governance and structural rule changes that would have allowed federation members to vote on certain policy issues. Fact is, USDA raised concerns about this, along with others, and it had already been changed. Never once had it been proposed that checkoff dollars would be used on policy issues.

The Beef Board's decision illustrates just how dysfunctional our beef industry has become. Remember back when we were all on the same side? We were never in total agreement, but we debated the issues, took the votes and, win or lose, still met in the lobby afterward as friends devoted toward the same effort. We accepted differences of opinion, knowing that the other guy – even if totally wrong – also had the best interest of the industry at heart.

Things have changed. It began with an issue that was deemed irreconcilable, and even that issue seems kind of ridiculous in hindsight. Everyone was fired up about Canadian cattle lowering our prices, and a dumping lawsuit was proposed. The consultants and best trade lawyers in the country said it would cost millions to bring the suit, with little chance of winning, but some wanted to move forward anyway. The rest is history.

The hurt feelings and the animosity grew into a full-blown debate about fair trade vs. isolationism, free market vs. protectionism, value-based marketing vs. a commodity mindset, and a belief that the industry should evolve vs. a belief that protecting the status quo was paramount.

These are arguments, beliefs, or world views that have existed for a long time, but somehow they turned into a litmus test for the industry; you're either on my side or their side. This led to the feud between R-CALF and NCBA over mandatory country of original labeling, and while R-CALF's decline may have ended the debate at an organizational level, the divisions within the industry continue.

Even NCBA, though it was left standing, hasn't been near the organization it once was.

About that same time, another issue cropped up. The merger of the National Cattlemen's Association and the National Live Stock and Meat Board that formed NCBA was a highly controversial move. Still, most everyone could see the need to remove redundancy to both organizations by streamlining our efforts and working more efficiently to build demand and to speak with one voice in addressing the policy and regulatory sides of the business.

The logic and intentions behind the merger were unassailable but the process stirred up more emotions. The result is what we experienced this week, with an attempt by the Beef Board to torpedo the governance changes of the policy side, all based on an internal turf war and power struggle. It's embarrassing that our industry engages in these tactics instead of getting things done.

The first email I received was an announcement by the CBB Executive Committee recommending a total legal separation from NCBA. Then came NCBA emails saying it would provide more information after some investigation. Those were followed by emails from the Federation of State Beef Councils expressing dismay at the Executive Committee's action and supporting the NCBA structure and its effectiveness. Next came the emails from producers infuriated that our leaders can't get together and behave like adults.

Producers have a right to be angry. The timing of the latest tiff was clearly done to undercut NCBA's governance and structural changes and make it more difficult for NCBA to right its ship. This kind of behavior damages producers' perception of the checkoff. It also likely kills any opportunity to raise the checkoff, whose purchasing power has been eroded by decreasing cattle numbers and inflation.

Here's the reality of where we are today on the checkoff and policy side of things. Checkoff dollars are not spent and never will be spent on policy issues. NCBA after the merger is more than a policy organization; it's also a beef demand building entity.

The merger was successful in achieving its goals but it created other issues that have long festered and continue to create problems. For instance, a significant amount of checkoff dollars collected are from producers who aren't members of any organization; this necessitates better communication about the firewall that exists between the policy side and the checkoff side of the program.

With that said, the vast majority of checkoff dollars will flow to NCBA, but this is the organization created to build beef demand. NCBA has the expertise, the personnel, the structure and the track record to execute these activities, and build beef demand.

The checkoff has been moderately successful in stabilizing beef demand and stopping the precipitous decline in beef demand that we'd been experiencing. Unfortunately, we no longer have the dollars to conduct TV advertising, and revenues are declining while costs are increasing. Most importantly, as our resources dwindle, the resources of our opponents are rapidly expanding.

It's a testament to the quality of the focused efforts undertaken with checkoff dollars that our programs have continued to be successful. However, the checkoff is a little like Social Security; it's too underfunded for the job required and eventually something must be done to address this shortfall.

It's absurd to have the Beef Board Executive Committee issuing decrees that surprise and aren't condoned by the Federation of State Beef Councils; it's absurd that the Beef Board has lost its focus on promoting beef and is more concerned about intra-industry power struggles.

On the policy side, NCBA has experienced some significant challenges. At a time when it's never been more important for the industry to speak with a single strong voice and be active on the legislative, regulatory and issue-management fronts, support for NCBA has waned out in the country.

Much like the checkoff, this weakened level of support isn't a function of the organization's results. While there may be valid frustration expressed by producers regarding NCBA, it is undeniable that this industry would have been devastated without NCBA and the response it planned and implemented when BSE hit in 2003. The new structural and governance changes being proposed were intended to make the organization even more responsive, more grassroots and more nimble to deal with today's challenges. However, industry division and financial issues have drained away time and effort that should be focused on the policy and regulatory fronts toward righting the organization, both financially and its perception out in the country.

All one has to do is mention taxes, the environmental movement, animal welfare, nutrition, endangered species, global warming, cap and trade, clean air and water, private property rights, and a whole host of other issues and you realize how important it is to have an effective and powerful voice.

Certainly, NCBA is underfunded to get the job done, and it's difficult to envision how it can strengthen its presence in D.C. and simultaneously improve communication with producers without additional funding. However, NCBA can't continue to devote so much time to mending fences or bringing people into the fold who have no desire to be in the fold.

NCBA is a structure; it's nothing more than the collective voice of all the state associations and their local affiliates. We need to ensure we're represented by joining, by becoming active and by supporting our actions with dollars. All NCBA can do is represent the policy aims, goals and values of its members to the best degree possible. Structural, governance and dues issues are not unimportant, but NCBA must regain its focus.

As producers, we have to say enough is enough. We don't need petty political infighting, turf battles and continued dilution of our voice. Our bottom line is dependent upon maintaining a business environment where we can be successful, and in building beef demand.

We'll never agree 100% on very much, but there is much we can agree upon. We can also agree that we need the policy/regulatory side and the demand building side more than ever. And we can agree that, as an industry, our foolish political games and infighting has limited our ability to succeed while threatening our very survival.

The responsibility now clearly lays at the feet of producers; we can continue to watch the downward spiral of two organizations crucial to our success, or we can step forward and insist they live up to the vision in which they were created

Our first order of business should be to convene the leaders of the checkoff and policy sides – NCBA, Farm Bureau, Farmers Union, R-CALF and others – and make it known that enough is enough; we cherish good debate and differences, but we'll no longer accept behavior destructive and counterproductive to the best interests of this industry.

Certainly, organizations will fight for membership revenue and we'll never have agreement on some issues, particularly on the marketing front. Still, we are better served to create policy through vigorous debate and with both sides represented. Without this cooperation, we have the prospect of two things – both negative:


Instead of the industry driving the train, politicians and bureaucrats will create the compromise, and they lack the understanding to do so as effectively as we can.



Secondly, our division has made political footballs of important issues, or given our opposition more clout by dividing our support. It's incumbent upon producers to step forward and demand our national organizations get their act together and quickly.

Sadly, this self-destructive and self-defeating initiative by the CBB Executive Committee could have and should have been prevented. It occurred because leaders were more concerned about political maneuvering and asserting power than serving the best interests of our industry. It's time to put this industry feuding to rest, and if these organizations can't do it on their own, it's up to producers to make sure it happens.

Subscribe to Our Newsletters
BEEF Magazine is the source for beef production, management and market news.
You May Also Like
---