Ranchers selling off cows and calves in dry South Dakota
Ranchers selling off cows and calves in dry South Dakota
Drought conditions are in the northern reaches of the Great Plains.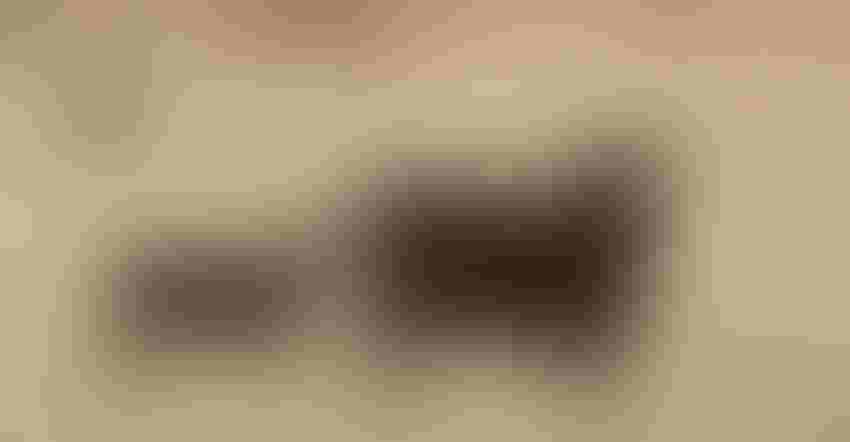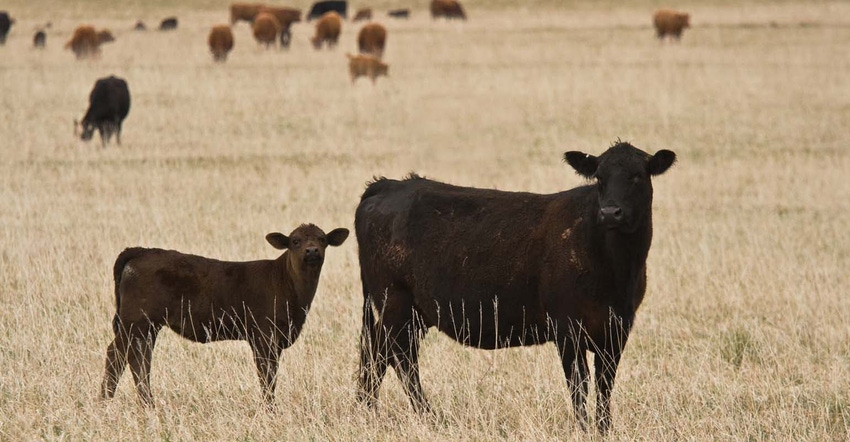 by Megan Durisin, Jeff Wilson and Sydney Maki
It's so hot and dry in northern parts of the U.S. that cattle ranchers are frantically selling off animals to trim their herds as hay crops and pasturelands wither.
There were so many cows, calves and pairs of the animals available for sale at a recent livestock auction in Aberdeen, South Dakota, that bidding lasted 15 hours, said Steve Hellwig, the co-owner of Hub City Livestock Auction who chanted the rhythmic repetition of prices until 1:30 a.m. Sales for the day reached a record 2,480 lots, or more than three times the normal weekly total.
Drought conditions have swept the northern reaches of the Great Plains this year, parching grazing pastures and grain fields while demonstrating how quickly severe weather can upend commodity markets. Prices for spring wheat, grown in the area, have soared 16% this month as volatility jumped. While the rush of cattle to auctions probably won't have an immediate impact on U.S. meat supplies, some of the ranchers who are being forced to sell their animals early or pay more for feed may see their incomes suffer.
"Probably more than 70% of the cows that sold would have ended up as hamburger later this year -- the drought sped up the liquidation," Hellwig said.
On Friday, the U.S. Department of Agriculture in Washington authorized emergency grazing on land in a federal conservation program in Montana and the Dakotas through Sept. 30, unless conditions improve. 
"Ranchers in the hardest hit locations have already been culling their herds," Agriculture Secretary Sonny Perdue said in a statement.
The National Farmers Union and groups from Montana, the Dakotas and Minnesota had requested the emergency measure, partly because some ranchers are driving hundreds of miles to find hay, according to a letter sent to Perdue earlier this week. At the start of the year, the four states held about 10.7 million cattle, or 11% of the national cattle and dairy herd, government data show. 
About half of South Dakota, two-thirds of North Dakota and a quarter of Montana are in moderate drought or worse, according to U.S. Drought Monitor data as of June 20. While some recent showers have eased parched conditions in North Dakota, there's little rain expected in the next few weeks for most of the northern regions, said Brad Rippey, a meteorologist at the USDA.
Some cattle have been sold to ranches in Wyoming and Nebraska, where grazing conditions were more favorable, said Tim Petry, a livestock marketing economist at North Dakota State University in Fargo. Better pastures in the rest of the U.S. will also limit the impact of increased cattle auctions on meat supplies and prices, he said.
Consumer Impact
"Other parts of the country have very excellent conditions, so it's likely they have been selling fewer cows because there's herd rebuilding," Petry said. "So far, it really hasn't increased beef production to affect the consumer at all."
Some calves sold from northern states may head to feedlots earlier than usual, where the animals are fattened on grain until ready for slaughter, said David Anderson, a livestock economist at Texas A&M University.
Cattle placed on feed in May rose 12% to 2.12 million head from a year earlier, USDA data showed Friday after the close of futures trading. Analysts surveyed by Bloomberg, expected a 10% gain.
June placements may post an even bigger jump if auction sales are any guide.
In eastern Montana, more than double the amount of cattle were sold at auctions at Sidney Livestock Market Center when compared with a typical June, according to Tim Larson, the manager. Most farmers in the area have enough grass for the summer, while persistent dryness could cause a shortage of the hay supply that animals rely on in the winter months. 
"Come October or November, that's where we're going to see substantial numbers and things change," Larson said. 
Cattle futures for August delivery rose 0.9% to close at $1.15275 a pound on the Chicago Mercantile Exchange. This week, the contract dropped 2.5%, the third straight decline.
--With assistance from Brian K. Sullivan.
To contact the reporters on this story: Megan Durisin in Chicago at [email protected]; Jeff Wilson in Chicago at [email protected]; Sydney Maki in Chicago at [email protected]
To contact the editors responsible for this story: Simon Casey at [email protected]
Patrick McKiernan, Steve Stroth
© 2017 Bloomberg L.P
Subscribe to Our Newsletters
BEEF Magazine is the source for beef production, management and market news.
You May Also Like
---