Research explores economics of adding sheep to cattle operation
Research explores economics of adding sheep to cattle operation
Should ranchers consider adding sheep to their cattle business in order to get through lean times?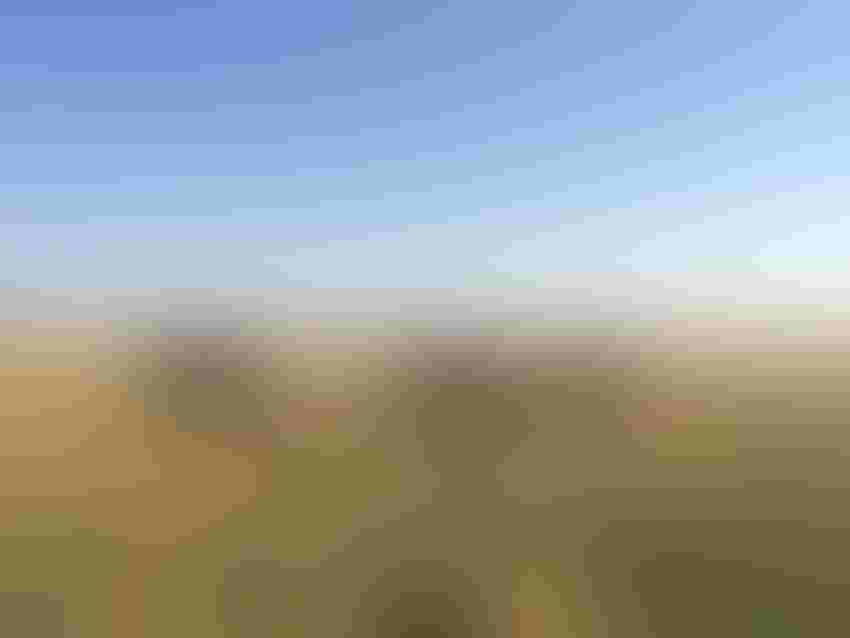 A seasoned rancher once told me, "Sheep are always looking in two directions — where to escape through the fence and where to die."
The retired livestock producer knew this all too well from experience, but his diversified operation was successful, and despite the challenges that running sheep may present to a livestock enterprise, there may be value to adding a flock of ewes to graze alongside your cattle.
Kris Ringwall, director of the North Dakota State University (NDSU) Dickinson Research Extension Center, recently posed the question, "Could you make money by adding a ewe for every cow in your herd?" in a recent article featured in Onpasture.com.
Ringwall breaks down the numbers, based on recent sales and current market values. Here is a review of how the numbers stack up:
First, he references a March 2017 sale report at the Dickinson Research Extension Center, which revealed market cows sold for $68.24 per cwt, or $995.58 per head. Meanwhile, a market ewe at the same time period sold for $71 per cwt, or $113.60 per head. Adjusted for body weight, an equivalent weight in sheep was worth $1,035, or $40 more than the market cows.
According to Tim Petry, NDSU Extension Service livestock economist, "A review of 2016 cow budgets shows net return after total costs in the cow-calf enterprise is around $100 per cow. For a 300-cow operation, the $30,000 would be split among unpaid labor, management and equity, and then a return on investment could be calculated."
When looking at gross margins, Ringwall's figures are better. He says the beef cow-calf operation averaged $871.34 per cow, with an average net return of $181.29 per cow; the sheep-market lamb production operation averaged $254.97 per ewe, with an average net return of $65.68 per ewe.
Based on cow market weight, he summarizes that nine ewes make up one cow, which means an equivalent sheep gross margin would be $2,294.73, with a net return of $591.12.
Ringwall writes, "If the $30,000 projected for a 300-cow operation is a bit shy on cash to distribute, why not add sheep? What would happen if the 300-cow operation added 300 ewes with a net of $65.68 per ewe? It would mean a year-end bonus of $19,704. I doubt most operations would have any reason to turn down the money."
Because ewes don't compete for the same forages, they can run simultaneously in the same pasture and utilize a wide variety of grasses. Of course, there are other logistics to managing sheep when compared to cattle, so having enough labor, shelter during lambing season and the investment in improved fences are critical to making this work.
Do you currently run sheep with your cattle? What advice would you have for folks wanting to diversify? What extra management considerations will they need to account for before they take the plunge? Share with us in the comments section below.
The opinions of Amanda Radke are not necessarily those of beefmagazine.com or Farm Progress.
Subscribe to Our Newsletters
BEEF Magazine is the source for beef production, management and market news.
You May Also Like
---