Rural Economic Indicator Slips In August
Rural Economic Indicator Slips In August
Creighton University monthly survey of rural economy detects pessimism by rural bankers over prospects for the economy.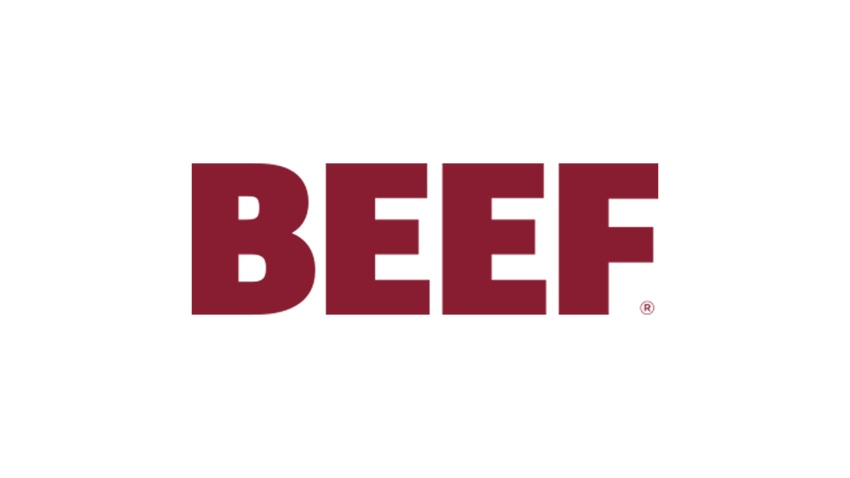 The Rural Mainstreet economy is clearly slowing down. According to the August survey, 35% of bank executives expect the U.S. economy to dip into recessionary territory before the end of 2011, says Ernie Goss, the Jack A. MacAllister chair in regional economics at Creighton University in Omaha, NE. Another 26% of the bankers surveyed were unsure about a recession this year and 39% said it wouldn't happen.

Each month, community bank presidents and CEOs in non-urban, agriculturally and energy-dependent portions of a 10-state area are surveyed regarding current economic conditions in their communities and their projected economic outlooks six months down the road. Bankers from Colorado, Illinois, Iowa, Kansas, Minnesota, Missouri, Nebraska, North Dakota, South Dakota and Wyoming are included.

The survey represents an early snapshot of the economy of rural, agriculturally and energy-dependent portions of the nation. The Rural Mainstreet Index (RMI) is a unique index covering 10 regional states, focusing on approximately 200 rural communities with an average population of 1,300. It gives the most current real-time analysis of the rural economy.

The August overall index for the Rural Mainstreet economy moved below growth neutral (50.0) for the first time since October 2010, indicating that the rural agriculturally dependent areas of the region contracted slightly.

The RMI, which ranges between 0 and 100, fell to 49.3 in August from July's healthy 55.7. This was the third straight month the index declined.

Farming: The farmland price index advanced to 61.9 from 59.4 in July, the 19th straight month the index was above growth neutral. Consistent with the upturn in farmland price growth, the farm equipment sales index expanded to 56.9 from July's 53.7. A weak economy and significant economic volatility have encouraged nonfarm investors to buy nonfinancial assets including farmland. This continues to be an important component of farmland price growth.

This month, bankers were asked how much they expected farmland prices to grow over the next year, and 19% expect farmland prices to grow by more than 5%. On the other hand, one in 10 bank CEOs anticipate farmland-price declines over the next 12 months. On average, an annual price increase of 2.6% is projected for farmland prices for the next year. This is significantly below current actual growth rates of 10%-20% depending on the area.

More than seven of 10 bankers have raised projected growth in fertilizer costs for 2012. As reported by David Steffensmeier, president of First National Bank in Beemer, NE, "Not only have fertilizer costs increased but cash rent is also increasing at an alarming rate."
Banking: The loan volume index for August slipped to 62.1 from 66.4 in July. The checking deposit index increased to 55.4 from July's 52.8, while the index for certificates of deposit and other savings instruments sank to 40.2 from July's already weak 43.7. However, some bank executives reported upturns in deposits due to uncertainty. For example, Bob Sutter, vice chairman of Hilltop National Bank, Casper, WY, says, "Money-market savings account totals are up almost 7% from the July average. Compared to last year, total deposits are up 19%."

Jim Ashworth, president of Carlinville National Bank in Carlinville, IL, says bankers continue to experience disappointment with the U.S. Treasury's approval and administration of the Small Business Lending Fund (SBLF). He reported slow approval of loan applications.

Jobs: August's Rural Mainstreet jobs index was unchanged from July's 49.3. Healthy farm income has produced very little to no new hiring by Rural Mainstreet businesses.

Confidence: The economic confidence index, which reflects expectations for the economy six months out, plummeted to 44.0 from July's 55.0. Recent weak national economic reports Standard and Poor's downgrade of U.S. debt pushed the region's confidence index below growth neutral for the month.

According to one bank executive, "The downgrade of U.S. debt by S&P (Standard and Poor's) has created a great deal of uncertainty both locally and throughout the country. I think this will continue to erode consumer confidence and, subsequently, put the country back in a recession."

Here are reports for each region:

Colorado: For the eighth straight month, Colorado's RMI remained above growth neutral. Even so, the August index sank to weak 50.7 from July's 55.9. The August farmland and ranchland price index improved to 62.0 from 58.0 in July. Colorado's new hiring index was 50.6, a slight improvement from 48.8 in July.

Illinois: The RMI for Illinois remained above growth neutral for the 16th straight month, but the August index fell to 51.9 from July's 56.6. Farmland prices remained above growth neutral with a reading of 62.2, up from July's 58.9. The state's new hiring index was 51.9, up from 50.6 in July.
Iowa: Iowa's RMI slumped to 50.8 from July's 58.7. The farmland price index slipped to a still healthy 58.1 from 59.0 in July. Iowa's new hiring index for August was a weak 50.7 but was up slightly from July's 49.9. Bill Anderson, CEO of First State Bank in Hordville, says, "I spoke with two farmers who both said it was the first time in 50+ years of farming that they did not have to irrigate all summer due to timely rains in our area."

Kansas: The RMI for Kansas dropped below growth neutral 50.0 for August. The index sank to 48.8 from July's much healthier 55.4. The farmland price index expanded to 61.9 from 56.7 in July. The state's new hiring index was a weak 48.8 but up from July's 47.6. Dale Bradley, CEO of the Citizens State Bank in Miltonvale, expects more tough times ahead for the economy.

Minnesota: The August RMI for Minnesota decreased to 50.6 from 57.3 in July. Minnesota's farmland price index climbed to 62.0 from 58.8 in July. The state's new hiring index was a less than stellar 50.6, but higher than July's 49.7.

Missouri: Missouri's RMI sank to 48.6 from July's 55.3. The farmland price index rose to 61.8 from July's 56.5. The state's new hiring index was once again a regional low at 48.5 but was up from 47.3 in July.

Nebraska: The August RMI for Nebraska fell to 52.1 from 56.8 in July. The farmland price index expanded to 62.2 from July's solid 56.8. The state's new hiring index stood at 52.0, up from July's 51.2.

North Dakota: The North Dakota RMI declined from July's regional high of 58.9 to a regional high of 58.1. The farmland price index fell to a very strong 62.8 from July's 65.5. The state's new hiring index was also the highest among the region at 58.1 and up from July's 56.4. Scott Tweksbury, CEO of Heartland State Bank in Edgeley, says initial reports from spring-wheat harvest are below expectations as abundant moisture and warm temperatures caused substantial disease problems.

South Dakota: After nine straight months of RMI's above growth neutral, South Dakota's RMI moved below growth neutral to 49.4 from July's 55.7. The farmland price index expanded to 61.9 from July's 57.6. South Dakota's new hiring index for August was 49.4, up slightly from July's 48.4.

Wyoming:The Wyoming RMI for August declined to 51.2 from July's 57.4. The August farmland and ranchland price index improved to 62.1 from 58.8 in July. The state's new hiring index expanded to 51.2 from July's 49.6.


Subscribe to Our Newsletters
BEEF Magazine is the source for beef production, management and market news.
You May Also Like
---