Some Thoughts On GIPSA Day In Fort Collins
Some Thoughts On GIPSA Day In Fort Collins
The big GIPSA circus is underway today (Friday) in Fort Collins, CO, but two small events occurred this week that confirmed for me the intentions and effects of these proposed new rules.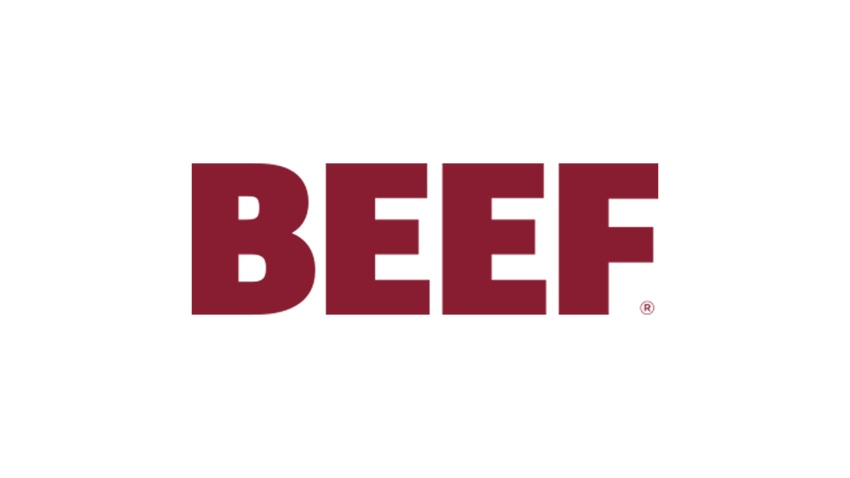 The big GIPSA circus is underway today (Friday) in Fort Collins, CO, but two small events occurred this week that confirmed for me the intentions and effects of these proposed new rules.

The first was a simple audio clip of J. Dudley Butler recorded during an Organization for Competitive Markets (OCM) meeting a year ago. The time frame is important because he wasn't representing his plaintiff law firm at that time; he was already the head man at the Grain Inspection, Packers & Stockyards Administration (GIPSA).

I played the clip five or six times, and it may be missing a word or two but what follows is essentially verbatim. "When you have a term like 'unfair, unreasonable or undue prejudice,' that's a plaintiff lawyer's dream," Butler says in the clip. "We can get in front of a jury with that. We won't get thrown out on what we call summary judgment because that's a jury question."

I guess all the lawyers and associations that have characterized this proposed GIPSA rule as opening a litigation can of worms are merely confirming what the author of the rule says he was intending all along.

Along those same lines, those words in the rules that hint that there are legitimate reasons for price differentiation have their meaning mostly stripped away by the fact that the rule's primary focus is to make it possible for anybody to sue any time any price differentiation takes place.

We all remember what happened when the state of Missouri enacted a similar rule – nobody wanted to buy cattle in the state of Missouri, and they quickly acted to rescind the law. Admittedly, if these GIPSA rules pass on the national level, the packing industry won't stop buying cattle, but the results are predictable and almost the opposite of what proponents are arguing will happen.

This rule doesn't hurt the Big Three packers nearly as much as it does smaller regional packers like Harris Beef, U.S. Premium Beef and others who have carved their niches out by differentiating themselves by creating supply chains that allow them to hit differentiated, value-added markets more consistently.

In fact, the Big Three are the best prepared for a return to a commodity system; they will simply pay the same price for all animals – process them, chill them, sort them and market them accordingly. Of course, what this will do for the size of the industry and for beef demand will be chilling (no pun intended).

If everyone gets paid the same, the game will soon become one of who can provide the cheapest/lowest quality product with the least input costs. It will set us back decades in terms of trying to achieve a higher-quality product that is more consumer-oriented. It will also escalate the trends of consolidation and concentration in the industry while reducing the overall size of the industry.

It will do this because it will hurt overall beef demand – shrinking our industry even more – and it will reward economies of scale to an even higher degree.

I can't begin to talk about all the marketing initiatives that are being discussed out there right now. But there are a lot of people looking at innovative ways of marketing beef; if they have to disclose all those plans, they simply won't do it. Many of these look at their supply chain development strategies as their competitive advantage.

The second thing that happened this week, was an editorial by Pat Goggins entitled "As I see it." What struck me was his opposition to the proposed GIPSA rules, as he is known as one of the founding forces behind R-CALF. He also has a longstanding opposition to the packing industry.

Goggins' criticisms carry a lot of weight; the empire he's created in this industry is the stuff of legend. It isn't a great analogy, but this would be similar to Rush Limbaugh coming out against some conservative proposal as a bad idea because it goes way too far and violates the very principles it is supposed to be advancing. I think his column made a whole lot of people realize just how legitimate are the concerns over the GIPSA proposals.

In a nutshell, Goggins discussed the disturbing trend he sees in the move from capitalism to socialism. He talked of how capitalism is a foundation of our industry and how we don't need government directing how we market cattle. He also talked about the role jealousy is playing in this attempt to change the rules, and how there is truly a difference in value in similar weight of cattle. He goes on to call the proposed rule a devastating blow.

One thing both sides agree on is that these proposed changes could be the most important thing to happen to the industry in a long time. While the Fort Collins meeting may have been designed to give a voice to the minority position, we all have a chance to send in our comments. This is truly a big enough deal that everyone should make their voice heard.

Some would argue this is an overstatement, but I think I am actually understating the issue – the future of value-based marketing and whether the government will place itself between nearly every transaction between willing buyers and sellers is at stake.

Don't assume that the comments from your local, state and national cattle organizations are enough. One thing we can say before the listening session has even taken place is that USDA seems to put as much credence on the opinion of an organization with 30 members as one with over 3,000. Thus, this is one of those times where if the silent majority remains silent they may find their days as the majority are limited.

The meeting in Fort Collins will inevitably be looked back on as a colossal waste of time and energy; it will do nothing to effect real opportunities like building beef demand. The meeting might be a sideshow, but the rules and their effects are anything but.

Subscribe to Our Newsletters
BEEF Magazine is the source for beef production, management and market news.
You May Also Like
---