This Earth Day (April 22), Tell Your Story
This Earth Day (April 22), Tell Your Story
In a March 7 article entitled "Compassion Counts More Than Ever," Parade magazine polled 1,008 Americans (ages 18 and over) on how they would disperse $100,000 to charity. Among 16 different causes listed, here's how respondents allocated the $100,000.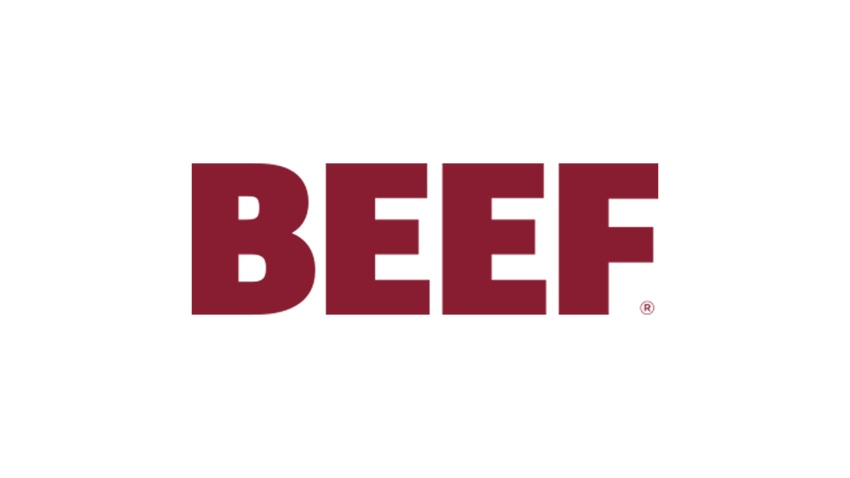 In a March 7 article entitled "Compassion Counts More Than Ever," Parade magazine polled 1,008 Americans (ages 18 and over) on how they would disperse $100,000 to charity. Among 16 different causes listed, here's how respondents allocated the $100,000.

"Food and shelter for the needy" ranked first at $15,953.21, followed by "research to cure disease" at $14,311. "Disaster relief" was third at $9,308.97. Close behind in fourth, and ranking significantly ahead of human rights, religious charities, world democracy, and even literacy, was "animal welfare" at $8,783.46.

The study was used as a centerpiece in an article heralding a "compassion boom" among Americans. It essentially reported that despite tough economic times, Americans are more resolved to make a difference in their communities and the world.

This surge in altruism is indeed noble and it's great that folks value animal treatment so highly. But it's potentially problematic for U.S. livestock production because the industry has largely allowed its stewardship record to be defined among a largely naïve public by groups and organizations bent on ending meat consumption.

Thus, the livestock industry's overall environmental and animal-care records are defined by sensational incidents unrepresentative of the industry as a whole. What's more, the general public is misled as to the purpose and aims of these activist organizations, the largest of which is the Humane Society of the U.S. (HSUS), which a vast majority of Americans confuse with their local humane society's efforts on behalf of abandoned pets.

In fact, less than 0.5% of the HSUS budget for 2008, according to the group's tax filing, consisted of grants to hands-on pet shelters (humanewatch.org/). What's more, HSUS doesn't run a single shelter for dogs or cats anywhere, nor is it affiliated with any local "humane society" organizations.

U.S. livestock producers need to take their story to the American public. Surveys show that consumers trust farmers. You see glaring proof of this in the "buy local" movement where folks go face to face with those who produce their food; they like the story; they trust the personal connection. That's the one-on-one relationship we need to foster.

This Earth Day, 2010, take the time to communicate by email with others in your email contact list. Compose a short positive message on the importance that protecting the environment holds for you.
That message might be simply that:
 
85% of U.S. grazing lands are unsuitable for producing crops. By grazing animals on this land, American ranchers more than double the area that can be used to produce food.
 

Or, nearly 90% of U.S. cattle farms and ranches are family-owned and operated, with two-thirds of them having been under the same family ownership for two generations or more.
Add a personal note and/or example of your dedication toward that resource, then send it to your email list on April 22.

The idea isn't to tell your life story, it's to provide a short affirmation that you are in the livestock production business and you care about your animals, your planet and your livelihood; that you are an able and responsible steward of these resources.

There's a wealth of materials out there in the digital world to glean from, though they currently take some picking around to find them. That's why BEEF has developed an ongoing resource page of sites and information at beefmagazine.com. Click on the "Earth Day 2010" button in the right-hand column of the opening page.

In March, livestock producers nationwide were incensed when Michigan Gov. Jennifer Granholm proclaimed March 20 as "Michigan Meatout Day," citing the benefits of vegetarianism and veganism, and the virtues of cutting meat entirely out of the diet. What made it a particularly hurtful slap was that the observance was to coincide with the 37th observance of National Ag Day.

Hundreds of livestock producers and meat eaters subsequently buried Granholm's office with angry protests. The result was a newly educated governor and her new declaration of March 20 as "Michigan Agriculture Day."

But this shouldn't have happened. Livestock producers – all agriculturalists really – need to recreate the connection with the land that Americans used to enjoy back when the U.S. was a more agrarian society. With 98% of Americans no longer involved in agriculture, it's up to the other 2% to provide the rest with an appreciation for those who work every day to care for the planet.

The situation is this: you can either tell your story or let someone else do it, and you might not like their depiction.
Subscribe to Our Newsletters
BEEF Magazine is the source for beef production, management and market news.
You May Also Like
---