Treat your cows like 5-star recruits
Treat your cows like 5-star recruits
Just because your team won the championship last year is no guarantee that they'll even have a winning season this year. Just like a championship coach, you've got to constantly develop your team.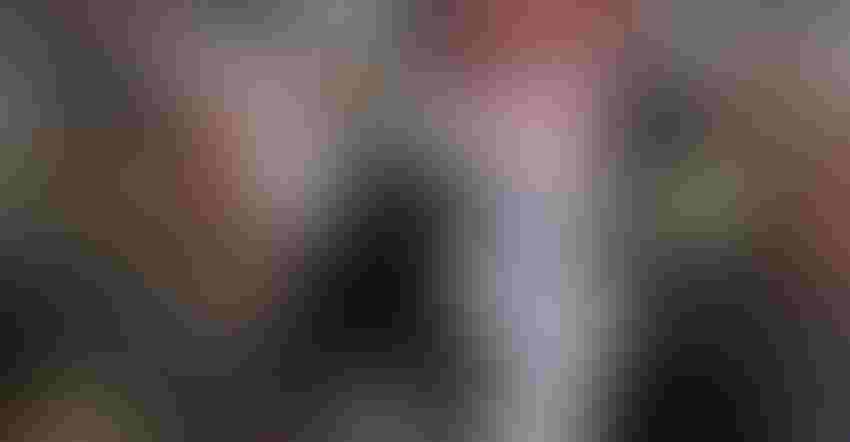 In football the ground work for a successful program is laid in the many months leading up to the first practice, let alone the first game. One can draw similar comparisons when speaking about calving season with beef producers. A successful calving season requires sound groundwork, months and even years in advance. Just like a championship coach, you've got to constantly develop your team.
Recruit. Recruit. Recruit.  Coaches seek out the best talent, so too, you need to seek out the best genetics to match your goals and resources. Buy the best bulls and/or semen you can afford. Carefully monitor bloodlines and records to identify successful crosses and seek to replicate them. 
Bulk Up In the Off-Season.  Just like athletes work to increase muscle mass in the off-season, cows can be fed to increase or maintain body condition scores prior to calving.  Getting cows in good flesh at this time will pay dividends in the subsequent calf crop, as she will be more likely to breed back sooner. Additionally, proper supplementation during early gestation lays the groundwork for fetal programing that will affect the performance of that calf for the rest of its life. You are making long term investments to help keep replacement heifers on your team for a long time.
Outfit them with the best. A great athlete can only do so much without the proper equipment to get the job done. Your cattle need proper inputs to perform to their full genetic potential too. This includes everything from vaccinations and fly control methods to smart supplementation and facilities. Eliminate as many stressors within your control as you can through planning and management. 
Choose your starters and cut the slackers. A football coach can only put 11 players on the field at a time. Only those players who produce on the field or show promise for the future get to stick around. Your herd is no different. Set your goals and continually cull those animals that don't deliver. Not only will it improve the overall quality of your end-product, but will reduce your carrying costs.
Develop the Talent.  A successful coach is always thinking down the road and knows to give his future stars playing time now so that they are experienced later when he needs them. Remember that the management decisions you make today affect not only the current calf crop, but the following calf crop. And if we throw fetal programing in there, you're affecting your herd for decades to come in terms of replacement heifer performance. Nutritional choices and disease and stress prevention this year have far reaching repercussions for many years to come.
Play Until the Whistle Blows.  Successful teams are fully committed. Each player does their job and continues to give 100% until the play is whistled dead. In the same sense, choose a course of action and follow it through. Don't go to the effort of purchasing a highly fortified supplement and then let cattle run out, or worse yet, change directions mid-summer based on what was on sale at the local feed store.
You Can't Rest on Your Laurels.  Just because your team won the championship last year is no guarantee that they'll even have a winning season this year. Players and coaches come and go each season. The dynamics are constantly changing and your competition is constantly changing. The same applies to the cattle business. Your cattle and pastures change from year to year and perhaps your help does too. What was a profitable plan last year may not be profitable under this year's market and weather conditions. Flexibility and adaptability is the name of the game.
CRYSTALYX® Brand self-fed supplements offer reliable, consistent intake of a wide variety of nutritional options. CRYSTALYX®'s patented ability to draw and keep cattle near the supplements, means worry-free supplementation. Spend less time hauling feed or supplements out to your cattle and more time watching your favorite football team! Visit www.crystalyx.com for more information on the wide variety of supplement options available.
Subscribe to Our Newsletters
BEEF Magazine is the source for beef production, management and market news.
You May Also Like
---