Turning common heifer development logic on its head
Turning common heifer development logic on its head
Most of you, because of "expert" advice, have been over-developing your heifers. Let's throw out everything you have learned and start fresh to get the most efficient cows in your herd.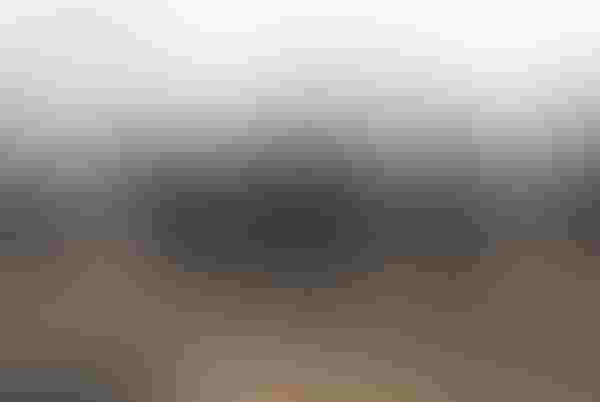 From my earliest memories of reading farm magazines and attending cattle management conferences or seminars until now, there have been many ideas and opinions about how to develop and select replacement heifers. I am about to offer a perspective that will differ from most of what you have heard or read during these many years. I have interspersed much of it in these articles during my time as a writer. Now I will try to put it in this one piece.
Heifer development not only can be, but should be much simpler than we typically make it.  Selection and development go hand in hand. They facilitate each other.
Most of you, because of "expert" advice you have received, have been over-developing your heifers. You have selected the biggest and prettiest heifers based on biased and subjective criteria. I want to suggest that you change that approach.
You will need to start where you are with the cattle that you have; so most of you will want to take a few years to get to the point I suggest. Each step will tell you how big the next step may be. 
I think nearly every herd has some good cows. My definition of good—those that get pregnant, deliver and raise a good, not necessarily excellent, calf every year without you ever touching them except for routine immunizations. The rest are inferior. In the long run, you want those cows to be the mothers of your replacement heifers; so raise more of them.
How do you do it? You keep nearly all of your heifer calves. You only remove the few that are obviously challenged or inferior. 
This will usually be less than 5% (maybe not at first, but keep most of them). You then shorten the heifer breeding season as fast as you dare until your bull and/or AI exposure is not more than 30 days, ideally 24. 
If you have calving dates from previous years, you can see what percentage bred in 24, 45 or 65 days and can get an idea of how many days to expose this larger group of heifers. Because you will be keeping some later-born heifers and not developing them to gain as rapidly in addition to shortening the breeding season, you will need to expect a lower conception rate.
Now, instead of trying to get the heifers to 65% of expected mature cow weight, 55% will be enough. You may want to take a couple of years to get to that point. However, many have done it quickly. 
I hope you see how this more moderate or "minimal" development plays into heifer selection.  With less input and size, the ones that conceive in a short season are truly the good heifers.  They are more closely adapted to your environment.
Now the arguments start to come:
I won't be breeding the best heifers. You don't know which ones are the best. Let the bulls and the environment tell you which ones are best. They are the ones that get pregnant. There are very few, if any, people that can look and tell which ones will breed.
 

I don't want to keep that many heifers. Why not? Yearling operations are usually more profitable than cow-calf operations; and you should winter these calves like stockers going to grass. The only added expense is use of the bulls or AI. 

Open heifers should be nicely profitable. Many people are hesitant to keep more heifers because of the cost of development. If the cost of development is high, that is a problem; and unless you can change that, you shouldn't be raising your own replacements.

Don't tell me that you need to develop your own heifers because they are better. If they were better, you could get a good breeding rate with less development cost. The added value of yearling heifers should be significantly more than the added cost.
 

I would like to use the genomic tools to evaluate the heifers before breeding them.  Why? Those tools might give you some genetic tendency information, but it won't tell you which ones will get pregnant in the first 24 days. The bulls will. 

The average heifer calving in the second cycle cannot live long enough for her lifetime production to catch up with the heifers that calve in the first cycle regardless of other genetic differences.
 

That heifer's mother isn't good enough to keep the daughter as a replacement. You are selling the wrong one. Sell the mother. If you are using good maternal bulls, the heifer calf should have a good chance of being better than her mother. If you are not using good maternal bulls, you need to find them or raise them or become a terminal breeder.
 

I might soon have more pregnant heifers than I need. Good. Now you have a marketing opportunity. You may sell the excess bred heifers. Or my recommendation is to keep the bred heifers and sell enough late bred cows to make room for the heifers that are going to calve early. 

Many areas have buyers for cows bred to calve later than your calving season. Also, as you remove late-bred cows, your calving season will get shorter and the latest born heifer calves will be older and more likely to breed. You can see how the positive effects begin to multiply.
 

I don't think those "underdeveloped" heifers will make good cows. Research done by Rick Funston at the University of Nebraska and Andy Roberts at the Land and Range Research Station in Miles City, Mont., plus a bunch of personal practical experience says that they will make better cows than the ones I am calling "over-developed." 

If you want to help them along a little, do it from the time they are diagnosed pregnant as a yearling until they are checked pregnant as a 2-year old. That is the most difficult 12-month period of her life. You would much rather sell an open yearling than an open 2-year-old.
Now let's ring up the pluses:
When you start putting many heifers into your herd that will all calve early in the calving season, you will soon be able to shorten the cow calving season by removing late bred (less efficient and less adapted) cows. As your calving season gets shorter, the latest born heifer calves will be older and more likely to breed. Weaning weights will also increase.
 

In future years, more and more heifers should be eligible breeders.
 

As more of these heifers come into your herd, you will be able to remove the less desirable cows. Soon you will get by with less supplemental feed and have an increased level of herd health.
 

New marketing opportunities will show up. Remember the ranchers who are terminal crossing or should be. They need your excess cows. Even though the late calving cows are a little inferior for you, they could work very well for the terminal breeders, especially after a few years into your program.
Two more points:  I am convinced that the heritability of fertility, under minimal heifer development and reduced cow herd inputs, is significantly higher than the estimates of low heritability that we usually hear. You need to buy or raise bulls that will not undo what you are trying to accomplish with your heifer development and cow culling.
Teichert, a consultant on strategic planning for ranches, retired in 2010 as vice president and general manager of AgReserves, Inc. He resides in Orem, Utah. Contact him at [email protected].
Subscribe to Our Newsletters
BEEF Magazine is the source for beef production, management and market news.
You May Also Like
---