10 creative Valentine gift ideas for your sweetheart
10 creative Valentine gift ideas for your sweetheart
Looking for a last minute gift for Valentine's Day? Today's BEEF Daily blog has a list of ideas to consider.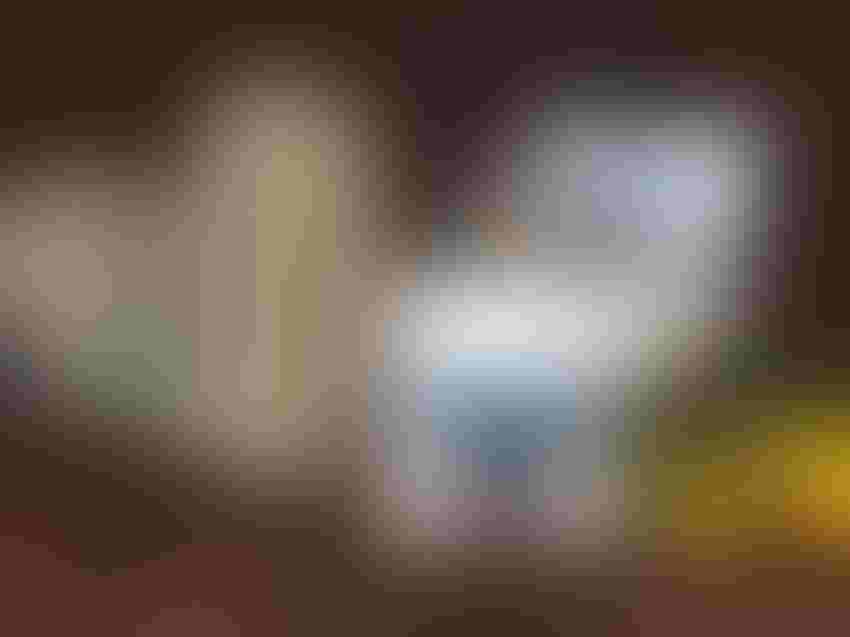 Valentine's Day is less than a week away, and if you're searching for last minute gift ideas for your cowboy or cowgirl, you've come to the right place. Yesterday, I asked my Facebook followers for their wish lists and suggestions, and I received many great responses worth passing along.

I've narrowed down the list of suggestions to 10 possibilities — five for the cattleman and another five for the cattle woman. So even if you're busy with calving season and date night must wait, a simple gift will show that special someone you care this Valentine's Day.

Gift ideas for cowboys: My rancher is a tough one to shop for. He's very frugal and practical, so I always aim to find something that he'll use in his everyday life. If your cowboy is like mine, these ideas might get the job done this Valentine's Day.

1. Yeti hot/cold tumbler

He can enjoy hot coffee in his Yeti cup while feeding cows in the morning, and when the weather warms up, he can enjoy iced drinks that will stay cold for hours. A 20-oz. tumbler is just $21.99 and available on Amazon Prime for free two-day shipping.

2. Amazon Echo

By now, you've probably seen the commercials featuring the Amazon Echo, where users ask "Alexa" to play music, order an Uber, make purchases, turn lights on and off, adjust the thermostat and countless other applications. Imagine the practical uses for a rancher. Before even heading out the door, he could ask Alexa about the weather, markets and the sale reports from an auction he missed the day before. If the $179.99 price tag scares you, consider the more moderately-priced Echo Dot available for less than $50. Add some western flair with customized leather case in saddle tan leather.

READ: Valentine's Day gift ideas for men by Angela Gurney

3. A meal cooked with love

They say the way to a man's heart is through his stomach. California rancher and American National CattleWomen's beef promoter of the year, Celeste Settrini, offers up her idea for a romantic meal for two. Settrini says, "Food is always a great choice. I think a nice little filet with a lobster tail, some fresh asparagus and a lovely salad would be a really nice meal. Serve on your nicest dishes with candles and then a really nice card! Nothing beats a home cooked meal, especially when it is beef!"

4. Livestock hitch cover

Deck out his pickup truck with a stylish steel-plated steer hitch cover. Just $29.50 from Sullivan's Supply, and it's a great add-on for days when he's not pulling the trailer. Throw in a steer-shaped air freshener for $4.50 for a reasonably-priced gift idea that shows him that you care.

5. Ranch life prints

Spruce up his home office with a gorgeous cattle art print from Michelle Weber Custom Painting. Check out this print, appropriately titled, "Kisses," of a mother cow licking her newborn calf. Browse through Weber's complete selection of available prints or for a longer wait, custom order an original print featuring cattle from your own ranch.
READ: Treat your sweetie to a steak supper this Valentine's Day

Gift ideas for cowgirls: Flowers, chocolates, romantic candlelit dinners and a clean house — if you're struggling to figure out exactly what to get your special cowgirl this Valentine's Day, these creative ideas may just do the trick.

6. Farmgirl Flowers

Started by Christina Stembel, an Indiana farm girl, this California-based company celebrates American flower farmers and delivers stunning burlap-wrapped flowers right to your doorstep. This week's featured flower is a heart-shaped succulent arrangement for $75. Get 10% off with the code SWEETS and order here.
7. Longhorn Melamine Plates

These $5 plates from the Pioneer Woman Mercantile are on my wish list this year. I'm a sucker for dishes, and these beautiful plates have the fun look of paper plates but with a durable finish. I love the longhorn steer that coordinates well in a ranch-style kitchen, and I can just picture eating grilled steaks off of these statement plates this spring!

8. Western graphic tees

For the fashion-loving woman in your life, consider a new graphic tee from Rosebud's Designs and Apparel. Browsing through the selection of shirts, I've got my eye on the "cattle breeds" tee. Graphic tees are easy to dress up with a kimono or cardigan, but they are casual enough to wear outside and get dirty while doing chores on the ranch.

9. Heart of the Farm Planner kitchen accessories

In December, it seemed like everyone was talking about the Heart of the Farm Planners. These 2017 calendars have everything you might need to manage the ranch, plan harvest meals, tackle goals and tick off daily tasks. Your spouse might already have a day planner, but did you know that Heart of the Farm also has other gift items she might enjoy? Check out the recipe cards, engraved wooden spoons, shiplap cow art and tea towels. Use the code BEEF for 20% off your purchase today!
10. A clean house

Many of the women who responded to my Facebook question about Valentine's Day gifts wanted acts of service from their significant other this year. Detail her car, wash the dishes, do the laundry, scrub the floors, dust the furniture, wrangle the kids outside for a while and give her the day off to go get a massage or a pedicure. She'll appreciate the time off and the extra effort on your part.

The clock is ticking. Valentine's Day is just around the corner. Don't forget that special someone and consider these gift ideas as inspiration. Also, thanks to everyone who helped me compile this blog post today!
The opinions of Amanda Radke are not necessarily those of beefmagazine.com or Penton Agriculture.
Subscribe to Our Newsletters
BEEF Magazine is the source for beef production, management and market news.
You May Also Like
---