10 opportunites ahead for beef producers
10 opportunites ahead for beef producers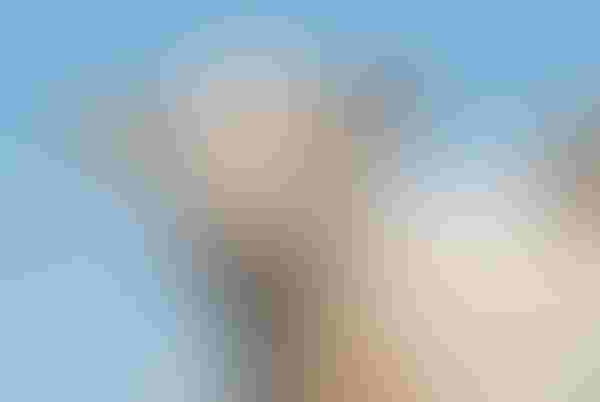 As cattle and beef continue to navigate previously uncharted market waters, recent history suggests it will pay to keep the buoys of differentiation in clear sight.
"Think back to when consumer beef demand was cut in half [1980 to 1998 or so]," says Randy Blach, CattleFax CEO. "More than 80% of the fed cattle were sold on the average; there was no branding, no differentiation."
By the early '90s, enough cow-calf producers and cattle feeders grew frustrated with selling their "superior" cattle on the average, that packers obliged with the first market grids and formulas. There was plenty of economic pain on both sides of that learning process, along with accusations of captive supply and packer control — familiar catcalls that are still heard.

70+ photos showcasing all types of cattle nutrition
Readers share their favorite photos of cattle grazing or steers bellied up to the feedbunk. See reader favorite nutrition photos here.
CattleFax expects about 20% of all fed cattle to trade in the spot cash market this year. Some in the industry fret the accuracy of price discovery will dissolve with the paucity of cash transactions, while others believe the market will find an alternative reference point if needed.
In the meantime, as cash trade has dwindled — as more cattle are valued at harvest based on how closely they hit consumer-derived targets — by and large, consumer beef demand has increased.
It's not a direct line; access to grids and formulas didn't reverse the decline in consumer demand. But one needs to possess the myopia of a rock to ignore that consumer demand has grown with consumer choice, and that building a variegated supply requires a system of rewards and disincentives to direct production. It also requires cooperation between industry sectors.
Branding is driving the lion's share of such segregation. Beef products are segregated and assembled based on specific quality or management attributes that serve as both a definition and promise to consumers about what to expect. Upward of 100 USDA-certified beef programs represent various degrees of product specificity.
Paradoxically, beef has gotten more consistent, at least in terms of the percentage that grades Choice and higher, even as it is being divvied up among smaller product pools of similarity. There are fewer quality defects, too, as documented by on-going National Beef Quality Audits.
Beef's reliability as an eating experience is arguable, considering that beef demand has never risen to 1990 levels since that year. Consistent reliability is an underlying promise behind most brands.
Gary Smith is a renowned meat scientist, who is a visiting professor at Texas A&M University and visiting professor and adviser to the president at Colorado State University. At the recent International Livestock Congress, Smith asked a group of industry leaders to identify key opportunities for beef over the next decade. The group represented cow-calf producers, cattle feeders, trade economists, beef packers, meat science and animal health experts.
At the top of the opportunity list:
"Emphasize 'systems' approaches to supply chains and to prescriptive production."

Seek natural improvement in production, disease prevention and palatability using genetic selection

Ensure beef is microbiologically and chemically safe

Attract the brightest minds to careers in the beef industry

Increase supply base; rebuild the cow herd

Counter challenges of consumer activists (use of technology, animal well-being, sustainability)

Demand value-based marketing of all feeder cattle

Embrace international beef trade (both import and export)

Prepare for issues of food security, food defense, bioterrorism and foreign animal diseases
Perhaps, not coincidentally, each one represents opportunity for documented assurance, which can serve as part of product differentiation.
Altogether, it's hard to argue against Blach's assessment: "We need to continue the trend of de-commoditization.
You might also like:
5 management steps to boost calf performance & profit
How to treat lump jaw disease in cattle
Don't bid away future profits by overpaying for cows
When you should castrate beef calves
Breedback on first-calf heifers starts with nutrition
How to treat leg fractures in young calves
Picture perfect summer grazing scenes from readers
Subscribe to Our Newsletters
BEEF Magazine is the source for beef production, management and market news.
You May Also Like
---