11 must-read profitability tips from Burke Teichert
11 must-read profitability tips from Burke Teichert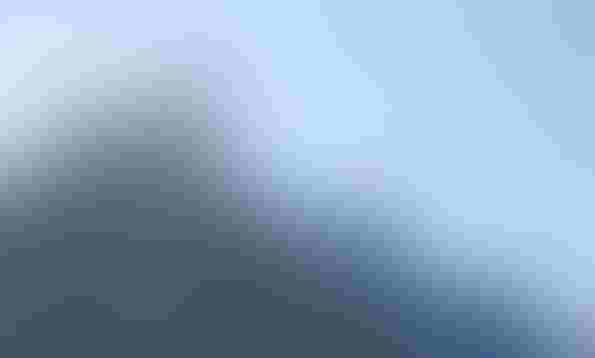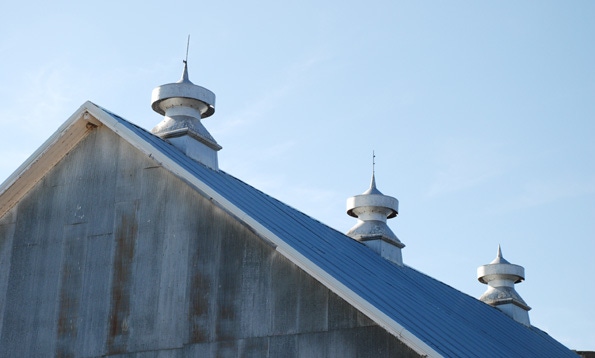 Over my many years in the ranching business, I've seen a variety of different approaches to ranching and a variety and range of profitability. Here are a few thoughts accumulated over the years on what makes a ranch profitable:
There are only a few ranchers with good enough accounting systems to tell them what their profit was in any given year. An income tax report base on cash accounting will not tell you. 
While most of you should be on cash accounting, you should add a few pieces to that to know if your operation was profitable or not.
Assuming that you only have a livestock operation and that all feed produced is for your livestock, you may subtract direct costs, overheads and livestock purchases from total revenues and think you have net profit. But what if your herd increased or decreased in size? You need to take that into account. What about feed inventories? Is your hay inventory bigger or smaller than a year ago?
However, if you have reduced your debt and increased the size of your cowherd over the last five or more years, you have been profitable unless you have subsidized the ranch business from your family living funds—either by paying yourself and family members less than your time should be worth or by using funds from off-farm activities. Now there is nothing wrong with building a business that way as long as the economic growth of the business is greater than the amount of the subsidy. I frequently run into people who have established nice ranch businesses by investing into the ranch some of their own labor or proceeds from off-ranch jobs or investments.
Overheads are almost always the low-hanging fruit. Our tendency to have stuff that we don't need (which rusts, rots and depreciates) reduces our profit.
Stocking rate is the biggest determinate of profit. It is improved by better land and grazing management and by selecting cows to fit a low-input environment which typically means cows with less size, less milk and more heterosis. 
This redefined cow leads to the next biggest determinate of profit—herd fertility.
Profit per acre is far more important than profit per cow. Profit per cow can be so deceiving because of different size, milking ability, fertility, and survivability of the cows you have compared with what might be optimum or most profitable on your ranch. The ratio of yearlings to cows and herd turnover rate may need to be adjusted, which can further distort the usefulness of "profit per cow" as a whole ranch profit indicator. 
Profit is usually enhanced by putting the pounds in more and smaller packages and then selling each pound for more money. Profit per acre is usually improved by increasing the stocking rate.  This comes from improving land productivity and/or changing the cow.
True efficiency is total herd efficiency, not per-cow efficiency. True efficiency is measured by the total receipts from the herd and the direct cost of running the herd. Total sales receipts are driven by number of cows, number of calves or yearlings sold, how early in the calving season the calves were born, calf and yearling growth rates and the prices received for each class of animal sold.
Costs will be less if you have cows that fit your environment, require little fed feed, graze a lot and don't require much of your attention to stay healthy and inside the pasture. Rarely do I see research using whole-herd simulations to compare scenarios where stocking rates by age class or cow size would be different. As a result, I am very careful in how I use the information.
Finding balance between maternal, health, survivability, growth and carcass traits is very important. For those who buy replacement cows (I hope not heifers), it is easy. You simply use a high-growth bull with excellent carcass EPDs and sell all the calves. I believe that most small ranches should be doing that. They can find a larger ranch that is doing a good job of fitting cows to the environment and taking advantage of heterosis and buy a few replacement cows every year.

BEEF Seedstock 100 List
Looking for a new seedstock provider? Use our UPDATED Seedstock 100 listing to find the largest bull sellers in the U.S. Browse the list here.
You can see that I have a certain disdain for purchasing bred heifers. Why? Because they have the two most difficult years of their lives immediately ahead of them. You are moving them to a new location and new management. There will be more fallout as a result of calf death loss (dry cows) and failure to rebreed in those years. 
If you cull opens and dries, the probability of a six-year-old cow having four more calves is greater than the probability of a two-year-old having four more calves. And, if you are buying replacements, why do you want to calve heifers? If you want to calve heifers, you should make your own from your own cows or purchased heifer calves.
Those who raise their own replacements have a more difficult job. They need to recognize that more growth, size and milk will result in reductions in herd fertility and stocking rate. It may also be difficult to achieve high quality carcasses along with satisfactory levels of heterosis.
Heterosis is so economically important that you can take a little reduction, if necessary, in carcass quality. With careful selection of breeds and bulls within the breeds, you can achieve good levels of heterosis and produce good grading carcasses.
Too many people view milk as a maternal trait. I view it as "anti-maternal." "Maternal" is fertility, maternal calving ease, good mothering instinct and survivability. The rancher who develops good cows adapted to a low-input environment, sized right with moderate milking ability and with good hybrid vigor will soon have a high percentage of his/her cows calving in the first 30 days of calving. This rancher can sell a few cows to the rancher who wants to buy replacements, use a terminal cross bull and sell all the calves.

70 photos show ranchers hard at work on the farm
Readers have submitted photos of hard-working ranchers caring for their livestock and being stewards of the land. See reader favorite  photos here.
Strategic supplementation of protein and minerals can be very cost-effective for the rancher who has aligned the calving season to take best advantage of the fresh green growth that occurs each year. A little protein, properly timed, to help cattle digest the old, yellow or brown, dry grass that we expect them to eat during a significant portion of the year can be very helpful to calf health and lifetime productivity and to the rebreeding rates in the cow herd.
Recreational feeding can cost a lot of money.  Make sure you know when and how much to feed.
You might also like:
It's hay time! 10 new mower-conditioners in 2016
13 things to consider to holistically manage your cowherd
Prevention and treatment of cow prolapse
6 firsthand reviews of beef cow confinement
Calving tips for diagnosing and treating coccidiosis in calves
Feedlot Tour: Triangle H Grain & Cattle Co.
Grass-fed growth brings challenges, opportunity and a few fringe benefits
Subscribe to Our Newsletters
BEEF Magazine is the source for beef production, management and market news.
You May Also Like
---