15 tips to be a better ranch manager
15 tips to be a better ranch manager
Don't get so caught up in the daily routine that you forget to manage the ranch. Here are some things to consider on your journey of improvement.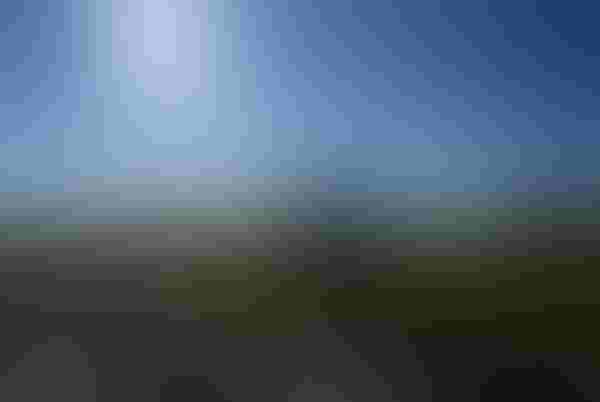 Sometimes we get so caught up in the daily routine of work that we forget to manage. On most ranching operations, management doesn't need to take a lot of time; but to be successful, it does require some time every week. 
It is so easy to get in a fixed paradigm or our own "box" that we forget some of the things that matter most. This is an attempt to remind us of some of the things I have written that we could easily forget. It is by no means an exhaustive list.
Your approach to management should be both integrative and holistic. In fact, being able to manage holistically is completely dependent on integration of science, ideas, information, observation, etc. that come from many sources.

You will never get it all, but the quality of your holistic management will improve as you integrate better. By managing holistically or with a systems approach, you make decisions that fit your shared vision and move you closer to the goals included in that vision.
 

You should strive for continuous improvement of the key resources—land, livestock and people. This should be obvious; not so obvious is what to do to create the improvement and how to know improvement has really occurred both economically and ecologically.

I like "adaptive multi-paddock grazing" as a way to improve the land, cows selected to fit your ranch environment with low input as the way to improve livestock and helping all team members develop skills and acquire a better understanding of all things related to the business for the improvement of people.
 

You must wage war on costs because of competition from other foods, other meats and from our fellow ranchers. We need to place our product in the marketplace at a price that is attractive to the customer and profitable to us. Being a low-cost producer is the best insurance you have for poor markets and weather-related events.
 

You should also place an emphasis on marketing—looking at time, form and place for selling your products. Time is what time of year. Form is calves, yearlings, bred heifers, bred cows or cull cows, etc. Place can be the internet, video auction, sale barn, direct from ranch, etc.
 

Unless you are already a good grazier, improvements in grazing can yield much more improvement to profitability than can cattle genetics—not to say that genetics aren't important.
 

In cattle genetics, your first decision should be to choose between maternal and terminal matings. In terminal matings, you will buy replacement cows, breed them to high growth, high carcass sires and sell all of the offspring.

In maternal matings you will make your own replacement heifers. You need to be very careful to keep cow size and milk production at moderate levels and to ensure longevity. The longevity may be more important to your bred cow customers than to you.
 

Buying replacement cows, making terminal matings and selling all the calves is more profitable than maternal matings unless you can sell bred cows at a premium or can sell the calves and open heifer into a grass-fed market.
 

The business needs to be both profitable and fun. Then it can be satisfying. Lack of profitability causes depression and anxiety. Children are much more likely to want to become part of a business that provides some level of satisfaction.
 

You should pay attention to and learn from good research. However, if you search enough, you can usually find research that will prove almost any point of view. That would especially be true if all good research were published. Seldom, if ever, is good replicated research done on your ranch. So, remember that results only demonstrate tendencies and not the exact results you should expect.
 

When considering changes in practices or amounts of inputs, do a good cost/benefit analysis. It is easy to be led into spending more than the additional return. You might ask how much more can I spend on 100 cows to get three more pregnant? Or, will the cost of 5 more pounds of weaning weight be less value when I take the price slide into account?
 

Reduce overheads as much as possible. (Be tough on yourself.) Then constantly work at improving three ratios--acres per cow, cows per person and fed feed vs. grazed feed. These ratios have tremendous economic leverage. Often these ratios can be improved with simple changes in structure, organization or procedure with little additional cost.
 

Calve in sync with nature or know, economically, why you don't. Learn what "in sync with nature" is for your location and the consequences for departing from that. This is a lesson that continues to come home to me. When I get very far out of the optimum time, I pay a price.
 

Be a life-long learner. A ranch is a place where knowledge from many disciplines converges. Scientists and ranchers keep learning and advancing. For us to be competitive and good, we must learn. I have two university degrees and most of my education has come since acquiring those degrees—and I had good grades.
 

Become a good observer of everything around you—land, soil, pasture conditions, livestock, wildlife, birds, insects, people, the interactions of all these and their response to changes in climate. Then take notes of what you have observed. Our memories aren't good enough.
Subscribe to Our Newsletters
BEEF Magazine is the source for beef production, management and market news.
You May Also Like
---