2 important trade issues on the front burner for U.S. beef
2 important trade issues on the front burner for U.S. beef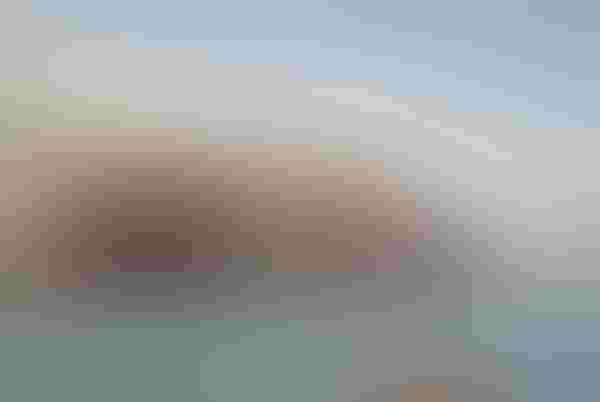 Among the bright lights in the phalanx of bright lights that have shone on the U.S. beef industry of late is beef exports. With a lot of hard work on product quality, as well as on the political, marketing and promotional sides, U.S. beef exports have been steadily climbing since the December 2003 case of BSE in a Washington state dairy cow shut down world markets to U.S. beef.
Since then, exports have recovered to set a new value record in 2014 of $7.13 billion, according to the U.S. Meat Export Federation (USMEF). That's a 16% increase over the previous record set in 2013. And as Wes Ishmael points out in the Feb. 14 edition of BEEF Cattle Market Weekly, that's the equivalent to more than $300 per head of U.S. fed slaughter when the hides are included.
And despite the current tight cattle and beef supplies, the prospects look only brighter down the road. Consider that 95% of consumers reside outside U.S. borders, and as consumer incomes grow, the tendency is to eat higher on the protein chain. That puts high-quality, grain-fed U.S. beef in a tremendously positive position for the long term.
That's why it's so important that a pair of issues on the trade agenda be resolved quickly. One is trade promotion authority (TPA); the other is a contract dispute with dockworkers that is crippling West Coast shipping.
TPA – formerly called fast track – is the authorization by Congress that allows the administration to negotiate trade deals with other countries, and deliver those agreements to Congress for a simple up or down vote, without amendment. TPA is important because it provides negotiating leverage to the administration by eliminating the need to seek approval on individual aspects of an agreement.
Congress has granted TPA to both Democratic and Republican administrations to pursue trade agreements for more than 30 years. TPA expired in 2007, and President Barack Obama first publicly requested that Congress reauthorize TPA in 2013. Legislation to renew TPA – the Bipartisan Congressional Trade Priorities Act of 2014 – was introduced in the 113th Congress, but wasn't acted upon. Obama mentioned it again in his 2015 State of the Union address, and food and agricultural organizations are pushing for the 114th Congress to take up the TPA mantle.
A coalition consisting of 70 food and agricultural organizations has been busily lobbying Congress to get to work on renewing TPA. The group recently sent a letter to Congress urging quick introduction and approval of legislation to renew TPA, which they say is necessary "to finalize and implement numerous trade agreements, including the Trans-Pacific Partnership and the Transatlantic Trade and Investment Partnership."
The letter says that every $1 billion of U.S. ag exports amounts to full-time work for 6,600 Americans throughout the economy. Thus, exports in fiscal 2014 supported over 1 million full-time jobs.
"In short, trade agreements such as those being negotiated with 11 other countries under the Trans-Pacific Partnership and with the European Union under the Transatlantic Trade and Investment Partnership cannot achieve U.S. goals without TPA," the letter says.
Port slowdown continues
Meanwhile, a six-year labor contract between the Pacific Maritime Association, which is the bargaining agent for shipping companies and terminal operations, and the International Longshore and Warehouse Union, which represents 20,000 dockworkers, expired July 1. West Coast longshoremen have been working – some say, barely working – without a contract for the past five months. The resulting slowdown has backed up products both leaving and entering 29 West Coast terminals.
As Joe Schuele, USMEF communications director, pointed out in BEEF magazine in December, about one-third of U.S. beef exports are shipped to Mexico and Canada using ground transportation, and a small volume of high-end product is transported by air. But the remainder relies on ocean freight, and more than 80% of waterborne beef exports exit the country through West Coast ports.
He says ports on the East and Gulf Coasts aren't under the PMA-ILWU contract, but rerouting exports through those ports – especially to Asian destinations – can be costly and problematic.
"With frozen product, any additional time in storage or transport is going to add cost," adds USMEF CEO Philip Seng. "For chilled product, the situation is even more troubling because you have shelf-life concerns on top of the added costs. And with meat prices at record-high levels, passing these costs along to customers is just not an option."  
Seng notes that the situation also creates undue tension for international buyers.
"Meat importers have customers to serve, and they need reliable suppliers," he says. "The U.S. beef industry has built a very loyal customer base in overseas markets, but this is a fiercely competitive business. Anything that has the potential to disrupt our shipments can cause buyers to seek alternatives."

BEEF Seedstock 100
Looking for a new seedstock provider? Use our BEEF Seedstock 100 listing to find the largest bull sellers in the U.S. Browse the Seedstock 100 list here.
As Steve Kay points out in his upcoming March "Meat Matters" column in BEEF magazine, Asian markets claimed a total product value of more than $2 billion in 2014, and the ongoing slowdown, as of mid-February is costing the U.S. meat and poultry industry more than $40 million per week in lost sales.
According to Reuters, a federal mediator joined the labor talks last month, and U.S. Labor Secretary Tom Perez arrived in San Francisco this week to help broker a settlement. President Obama has come under mounting pressure to intervene in the dispute.
Reuters says that invoking Taft-Hartley under current circumstances would appear to be a long shot, according to Daniel Mitchell, a professor emeritus for management and public policy at the University of California, Los Angeles.
Mitchell adds that Obama would need to convince a federal judge that a work stoppage – rather than a slowdown – exists and it posed a national emergency, rather than an inconvenience to industry.
You might also like:
7 U.S. cattle operations honored for stewardship efforts
Prevention and treatment of cow prolapse
How Schiefelbein Farms made room on the ranch for nine sons
Meet the largest bull seller in the U.S.
8 tips for being a better ranch manager in 2015
9 ranch management concepts to improve your ranch
Photo highlights from the 2015 Cattle Industry Convention in San Antonio, Texas
Subscribe to Our Newsletters
BEEF Magazine is the source for beef production, management and market news.
You May Also Like
---