2014 – It was truly a year to remember
2014 – It was truly a year to remember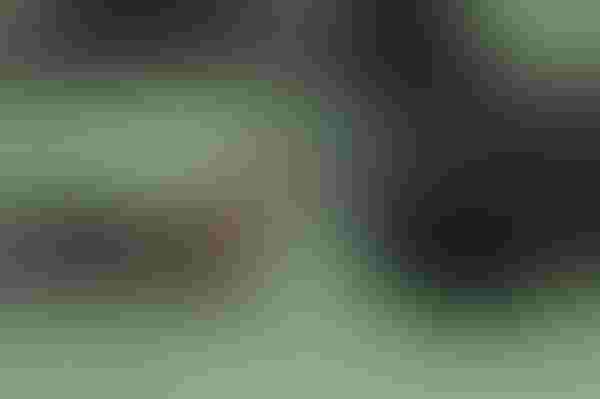 The year 2014 is a year most U.S. beef producers wouldn't mind reliving, and some aspects of it are likely to continue. Better pasture conditions overall, record cattle market prices, and surprisingly strong beef demand in the face of high retail prices are all highlights of the past 12 months.
BEEF editors put our heads together to determine the industry's top 20 news happenings of this remarkable year and then boiled it down to a final 10. The first five items were consensus picks, while the second five in the following list were majority picks. See if you agree.
• A GOP landslide in the November midterm elections improves political prospects for U.S. cattlemen in the coming two years. In a result largely cheered by U.S. beef producers, and a vote largely seen as a repudiation of President Obama's policies, Republicans added to their majority in the U.S. House of Representatives (247-188) and wrested control of the U.S. Senate by winning nine races for a 54-44 majority (+2 independents who caucus with Democrats) in that chamber. Control of both houses of Congress will allow Republicans to at least get legislation to the desk of the president, and wield more influence in the regulatory arena.
• A surging cattle market sets record-highs in all classifications throughout 2014. "Trying to outguess or outsmart this market is about like trying to outrun a speeding train. It's nearly impossible to do and the consequences can be devastating," wrote market analyst Nevil Speer in his Dec. 4, 2014 monthly market outlook. According to USDA preliminary year-end numbers from the Livestock Marketing Information Center, live fed steers were up almost 20.7% in price over 2013, while dressed steers were up by 20.9%, with the beef cutout up by 23.2%.
• Relief from prolonged drought comes to much of U.S.; California and parts of the Southern Plains are exceptions. Grazing conditions were much improved over 2013 in most U.S. cattle regions. The exceptions were California, which continues to deal with devastating drought, and parts of the Southern Plains. The improvement in pasture conditions helped spur heifer retention. Of course, drought is never far away in a grazing-based business and industry eyes are anxiously awaiting spring 2015 moisture conditions.
• Beef demand remains strong in face of higher retail prices and shrinking overall consumer expenditures on food. While higher cattle prices are welcome, they typically result in higher prices at retail. So there was significant concern regarding the effect on beef demand. Surprisingly, demand has increased. In fact, demand has increased 16 of the last 17 quarters as measured by the quarterly All Fresh Beef Demand Index. Although beef consumption is declining due to tightening supplies, consumers are paying more for available supplies. Meanwhile, international consumers are exhibiting a similar resilience to increasing beef prices.
• The World Trade Organization (WTO) rules against the U.S. and on mandatory country of original labeling (COOL). The ongoing saga of COOL continues. The U.S. plans to appeal the most recent World Trade Organization ruling in favor of Canada and Mexico that U.S. COOL regulations violate international trade laws. But since the U.S. has lost at every turn in the WTO process, it's likely this appeal will be rejected as well. Unless USDA or Congress acts, what hangs in the balance if the U.S. refuses to comply with its trade obligations is the imposition of $1.5 billion in retaliatory tariffs by Canada and Mexico on a wide range of U.S. exports.
The second five
• U.S. beef exports surge to record levels. U.S. beef export value will set a new record in 2014, with the final total expected to be about $6.65 billion. This will surpass last year's record total by about 8%, reports the U.S. Meat Export Federation. Export volume will finish the year roughly steady with the 2013 total of 1.173 million metric tons, which is about 8% below the 2011 record (1.289 million metric tons). Year 2014 saw excellent growth for U.S. beef in Mexico, Hong Kong and South Korea. Exports to leading market Japan have been fairly steady with last year, when both volume and value increased dramatically following the change in cattle age eligibility (which increased from 21 months to 30 months in February 2013).
• FDA releases Veterinary Feed Directive. In late 2013, FDA proposed an extension of its Veterinary Feed Directive (VFD) requirement to the use of medically important antimicrobial drugs in animal feed and water. Enactment is expected in the coming year, but under the rule, the select products can only be utilized in feed under the supervision of a licensed veterinarian. Previously, such products were available to producers over-the-counter at their local animal feed store or animal health store and used at their discretion. A VFD is a written statement issued by a licensed veterinarian, under a valid veterinarian-client-patient relationship, that orders the use of a VFD drug in or on an animal feed.
• The late fall implosion of oil prices that threatens global economic recovery. The crude oil market is currently at its lowest level since 2009, with some market watchers predicting the price of crude could fall to $50/barrel. Some attribute it to slumping world demand for energy due to a weaker global economy. Others place credit at the feet of the surge in energy production in the U.S. due to hydraulic fracturing for oil and gas on private and state lands. And others say it is an OPEC scheme to flood the market with oil to drive out the high-cost providers. Whatever the cause, the price of gasoline at the pump was down more than $1/gal. than one year before, providing welcome relief to both consumer pocketbooks and input costs for industry and agriculture.
• Uncertainty surrounding cowherd expansion accompanied by runaway female prices on one hand and structural attrition on the other. With a cattle herd equaling the size of that in the 1950s, beef supplies are exceedingly tight. While that stokes demand for fewer animals, it also greatly pressures the infrastructure developed over the years to handle much higher numbers. That spells challenges with overcapacity in the feeding and packing sectors. In fact, from 1977 to the present about 200 packing plants have closed, writes Steve Kay. The economics forced plants to get larger or close. It also reflects the very small number of new entrants into the sector.
• A move by federal agencies to "clarify" the definition of "Waters of the United States" alarms landowner groups. A proposal by the Environmental Protection Agency and the U.S. Army Corps of Engineers to tweak the definition of "Waters of the United States" raised a firestorm among landowners and landowner groups.  Opponents of the move claimed such a rewrite would expand federal jurisdiction to essentially all waters across the U.S. – even potentially ditches – thus saddling landowners with increased regulation and liability. The U.S. beef industry has found plenty of allies against the move, which will likely see the next chapter in the coming year.
Other notable events of 2014
• Decrease in grain prices reduces feed prices for livestock production.
• USDA Secretary Tom Vilsack moves to create second beef checkoff; then retreats when already meager support totally evaporates.
• Appreciation in pastureland values outpaces crop land values for the first time since the 2009 economic downturn.
• Initiated by the hotel, restaurant and institutional sector, most notably McDonald's and Walmart, the beef industry participates in a collaborative effort seeking shared parameters for sustainable beef production.
• The Nevada standoff between rancher Cliven Bundy and the Bureau of Land Management over Bundy's unpaid grazing fees draws national awareness of public lands issues and concern about government overreach.
• The U.S. beef industry discusses the merits of a two-pronged strategy for domestic beef marketing (ground beef for economy and versatility and whole-muscle cuts for the quality market)
 • Expansion of CME daily price limits for both Feeder Cattle and Live Cattle contracts after too narrow limits locked Feeder cattle futures limit-down five consecutive sessions and contributed to the first cash price break of the season.
• The noticeable absence of El Nino conditions that were predicted for fall 2014.
• Stress on ag commodity delivery system – inability to move grain from the Northern Plains because of oil; inability to haul cattle from sale barns for a time in MT, NE and WY.
• Staff overhaul at the American Angus Association.
You might also like:
6 first-hand reviews of beef cow confinement
Commentary: Life was good when our only worry was herd expansion
When it comes to vaccination, timing is all-critical
Subscribe to Our Newsletters
BEEF Magazine is the source for beef production, management and market news.
You May Also Like
---