2016 BEEF Seedstock 100 now online
2016 BEEF Seedstock 100 now online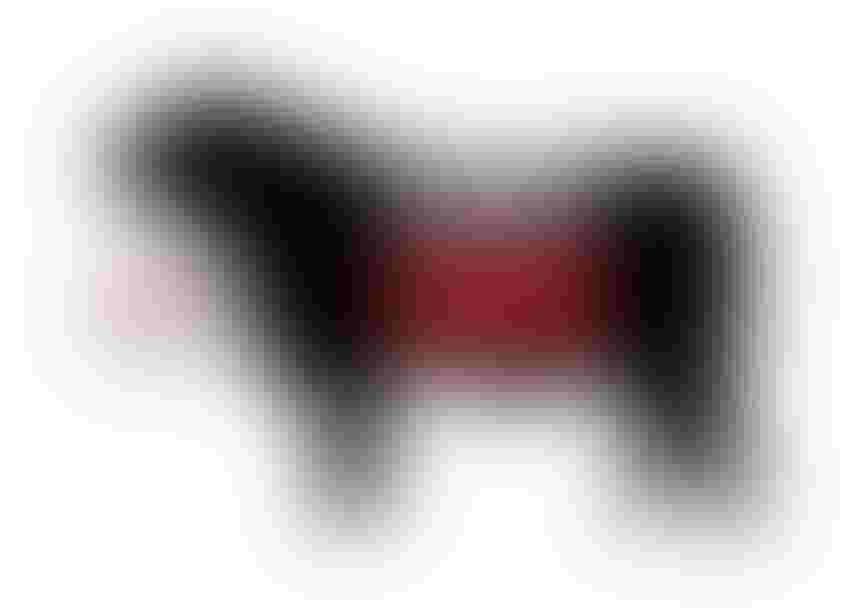 As cow-calf producers look for the next round of genetics to take their cowherd and calf crop to the next level, finding the right seedstock supplier becomes ever more important.
That's where the BEEF Seedstock 100 list can help out. The 2016 list of the top seedstock suppliers in the country, based on number of bulls sold, is now live at beefmagazine.com. 
Arguably, most of the proverbial low-hanging fruit of management was picked long ago, or at least had the chance to be plucked. That means genetics and relationships continue to offer the most untapped opportunity to maximize calf value.
And maximizing calf value revolves around managing cattle production and marketing, along with genetics and relationships.
Talk to just about anybody listed in the 2016 BEEF Seedstock 100, sponsored by Boehringer Ingelheim Vetmedica, and that's what you'll hear, in some form or another. And that's why the BEEF Seedstock 100 list is your go-to source to find both the genetics and the seedstock suppliers you can build a long-term relationship with.

BEEF Seedstock 100 List
Looking for a new seedstock provider? Use our UPDATED Seedstock 100 listing to find the largest bull sellers in the U.S. Browse the list here.
Tom Brink, founder of Top Dollar Angus, also recently named CEO of the Red Angus Association of America, explained to BEEF a couple of years ago, "I estimate 10-15% of the cattle purchased by commercial feedlots are what I call relationship cattle, cattle where the feedlot and producer know one another, where the feedlot knows about the producer's cowherd and how his calves perform in the feedlot historically."
That meant lots of cattle had the chance to be worth more if buyers knew what they were and how they performed. Of course, there's plenty of reason to hide and guard against transparency if the product is subpar, or perhaps worse, if the seller is unsure how exactly the product performs.
In other words, the only reason the relationship can help is if the cattle are worth more money than average.
That leaves genetics.
Given the massive contribution to the genetic composition of cowherds, that means genetics delivered via bulls.
As Kris Ringwall, North Dakota State University Extension livestock specialist, explains, "For the average calf, the sire and the maternal grandsire are projected to have contributed three-fourths of the calf's genes. Although somewhat challenging to do all the math, on average, if one goes back an additional generation, 87.5% of the genes within the calf crop are potentially accounted for by the last three sets of bulls that the producer bought."
With all of that in mind, Donnell Brown of R.A. Brown Ranch at Throckmorton, Texas, points out, "We're finally to the point where added value from genetic merit is more than perception. I think we'll see more feeder cattle buyers bid for cattle based on genetic merit. In this age of value-based marketing, our customers' cattle may be worth significantly more if we can help our customers communicate the genetic merit and healthfulness of their cattle."
At the same time, Don Schiefelbein of Schiefelbein Farms at Kimball, Minn., explains, "Commercial producers understand there are tools to help them be more successful than ever before. If a seedstock producer isn't using those tools, commercial buyers will go somewhere else."
Both of these operations are among the 2016 BEEF Seedstock 100, sponsored by Boehringer Ingelheim Vetmedica. This year's Seedstock 100 represents 25 states and 52,166 bulls marketed.
You can find further insight from Seedstock 100 producers in the special section in the January issue of BEEF, as well as expanded coverage online. You can find it all here.
You might also like:
7 ranching operations who lead in stewardship, sustainability
Why we need to let Mother Nature select replacement heifers
Photo Gallery: Laugh with Rubes cow cartoons
Beta agonists wrongly blamed for fatigued cattle syndrome
Lessons from the 2015 cattle market wreck
Feed and bed your cows without all the waste
Subscribe to Our Newsletters
BEEF Magazine is the source for beef production, management and market news.
You May Also Like
---