2018 BEEF Trailblazer | Integrity Beef Alliance
2018 BEEF Trailblazer | Integrity Beef Alliance
Get to know the 2018 winner of the BEEF Trailblazer Award — Integrity Beef Alliance.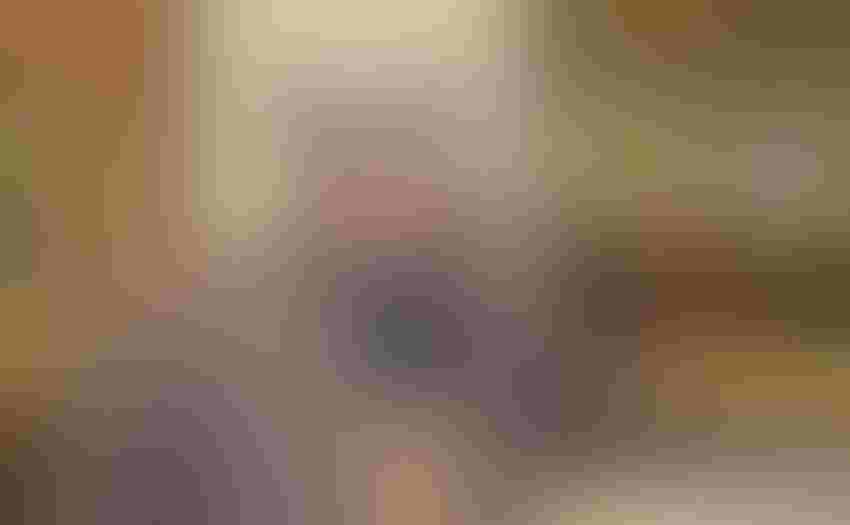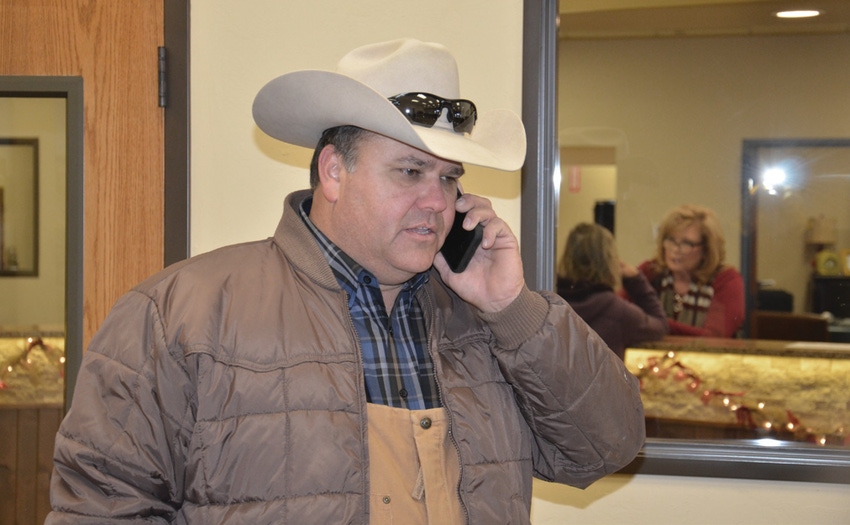 Robert Wells, Ph.D., stays in close contact with Integrity Beef Alliance members in the yards during the Integrity Beef sale at OKC West livestock auction at El Reno, Okla. Wells attributes much of the success of the sale to the OKC West personnel in the yards and the office.
Walking the talk.
In its 18 years of existence, that perhaps more than anything is what elevated the Integrity Beef Alliance to one of the most successful value-added calf programs in the country. It's that ability to walk the talk about value-added calves — developing a strong program and keeping it honest — that has kept the Integrity Beef Alliance sustainable.
And that's one of the many aspects of the program that earned it the 2018 BEEF Trailblazer Award, sponsored by John Deere. Now in its 25th year, the BEEF Trailblazer Award honors efforts beyond the ranch gate to make the beef business better.
Beef business chatter about the value of value-added calves is not new. In fact, it's been going on for decades now. Indeed, there have been any number of well-conceived, value-added cattle marketing programs over the years. Some are still viable. But many have fallen by the wayside. Perhaps some were ahead of their time. Perhaps some weren't controlled tightly enough. Perhaps some just didn't have enough people power behind them to keep them viable.
The Integrity Beef Alliance, which is a terminal program, checks all those boxes. The most important one, however, is reflected in its name.
"The name is very fitting because the members police themselves, probably harder than I do," says Robert Wells, Ph.D., Integrity Beef executive director and a livestock consultant with the Noble Research Institute in Ardmore, Okla.
First, some history
"Integrity Beef started around the year 2000," Wells says. "It was one of those things where our CEO at the time challenged our consulting teams to come up with what he called a BHAG — big, hairy, audacious goal."
As the teams pondered that challenge, an idea that floated to the top was the need for producers to be paid for the value-added management practices that the livestock consultants preach. And the foundation of Integrity Beef was birthed.
An overnight success, however, it was not. "Early on, our growth was slow, and that was deliberate. As we were developing the program, getting the kinks out, we wanted to make sure we didn't let the program outgrow our ability to service it," Wells says.
The first program was dubbed Noble's Livestock Production System. "It's evolved from the LPS to a beef production system," Wells says. "Then about 10 years ago, we trademarked the name Integrity Beef. The program had been around long enough that we felt we had the kinks ironed out."
Even though it's now a stand-alone organization, the ties with Noble Research Institute remain firm. And that checks another box. Wells is employed full time by the Noble Research Institute, but a big part of his job is to run the Integrity Beef Alliance and ensure its members adhere to the protocols that have been established.
Putting the value in value-added
"You've got to be willing to accept that what you're doing might be wrong." That may be the most important and fundamental thought process that has allowed the 50-some cow-calf producers who are members of the Integrity Beef Alliance to realize a premium for their calves, says Mike Berkley, 2018-19 president of the group.
That's because the protocols required to tack the moniker "Integrity Beef" on a set of calves are strong, wide and deep. That means, for many producers, a fundamental change in management philosophy.
Berkley, who ranches near Forestburg, Texas, says one hurdle in the cattle business is people doing it the way it used to be done. "We cannot, as an industry, get progressive or meet the needs of consumers unless we're willing to change."
To that end, Wells says one of the things the program continuously strives for is to make sure it stays on the cutting edge, leading the industry. "Some of the things we ask members to do are not standard for the industry. But what Integrity Beef is about is being a leader in the industry, setting an example for other producers who watch what Noble is advising and watch what Integrity Beef is doing."
Because the Integrity Beef Alliance is a terminal program, with both steers and heifers headed for a feedyard, the protocols lean heavily on a robust health and preconditioning program. All calves get two rounds of a modified live viral vaccine and two rounds of blackleg. Beyond that, calves must have a minimum of one round of a shipping fever vaccine and be dewormed with name-brand product.
"And we specify products," Wells says of the vaccination program. "There's a list they get, and there are at least three products in each category they can pick from." The products aren't confined to one company, but they must have scientific validity behind them. That means the products must have research data that have been published in a peer-reviewed technical journal.
After weaning, calves must be preconditioned for a minimum of 60 days.
"The cows must be PI-BVD-[persistent infection-bovine viral diarrhea] negative, and we determine that by testing the calf." For surveillance, the entire cow herd must be tested every five years.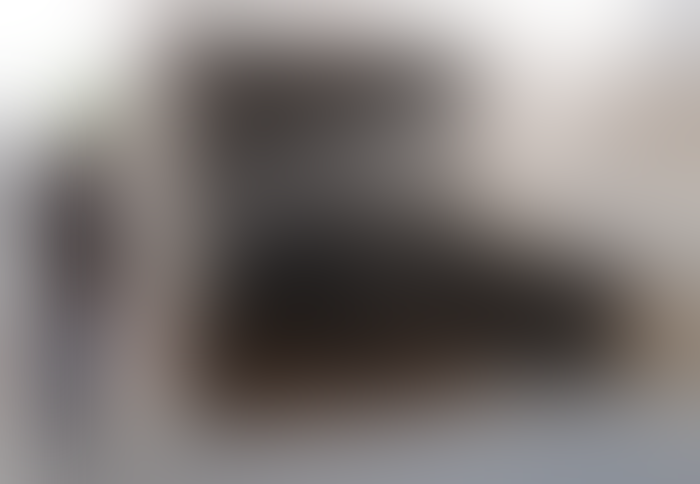 Don West, Verden, Okla., unloads his calves prior to the Integrity Beef Alliance sale last November at the OKC West livestock auction. West, who runs his own cow herd as well as managing the family's ranch, says the difference between calves raised under the Integrity Beef Alliance standards and commodity calves is striking.
"Then we require the cows be vaccinated annually, a minimum with a killed virus for respiratory disease and a blackleg," Wells says. "Our preference is to have a modified live vaccine, and most herds are working toward that. But it's not the easiest thing to convert a mature cow herd to a modified live vaccination program."
The reason for the cow vaccination is to confer as much immunity as possible to the calf through fetal programming and enriched colostrum, he adds.
Beyond that, members of the Integrity Beef Alliance must be Beef Quality Assurance-certified. "When the cattle are being worked, we expect that there is at least one person chute-side who is BQA-certified, making sure that all BQA practices are upheld," Wells says. In fact, he prefers that everyone working Integrity Beef calves is BQA-certified. He even has a list of day workers in Texas and Oklahoma who are certified and will recommend them if extra help is needed.
Then there's genetics
The thing that separates Integrity Beef calves from the rest, however, is the program's genetic requirements. "No other preconditioning program or value-added calf program out there has a genetic standard requirement," Wells says.
For beginners, all bulls must be registered and of one of eight approved breeds. Initially, the program recognized Angus and Charolais as approved breeds. Since then, it has opened to Red Angus, Hereford, Beefmaster, Gelbvieh, Brangus and Simmental.
But that's just the beginning. Calves must be sired by bulls in the top 20% of their breed for weaning weight and yearling weight when the bull is purchased, as measured by EPDs.
But single trait selection is a bad idea. So Integrity Beef members are also looking for bulls in the top half of their breed for other important traits, such as calving ease, marbling and others.
While that's not a requirement, it's important. "In today's day and age, a value-added calf is multifaceted," Wells says. "He's got to be able to mash the scales down for the cow-calf producer. But he's also got to be able to ring the bell for the guy who owns him next. Because if [the calf] doesn't, he's not coming back. It's got to do well for all segments of the industry, and everyone has to be able to make money on it," Wells says.
Based on the performance of the last set of calves to be harvested, they're doing just that. The cattle graded over 90% Yield Grade 1, 2 and 3, and about 80% Choice or better. They had a feed conversion of about 5.9:1, 3.4 pounds average daily gain and industry standard health losses.
Then there's the paperwork
Indeed, no job is finished until the paperwork is done. All bull registration papers must be sent to the Integrity Beef office, where they're kept on file.
"We require all of our producers to turn in health forms, complete with serial numbers, lot numbers and expiration dates from the bottles. If they cannot provide the serial and lot numbers, then receipts — showing they purchased the required amount of drugs and what drugs and pharmaceuticals they said they did and the quantity — must match up to the number of head to be treated." Wells says.
"We require a paper trail; every producer knows if they don't have that paper trail, they aren't allowed to sell in the program. Because that's upholding the standards and integrity of the program.
Running the numbers
Beyond that, participation in the program is minimal — $2 per head. Well, sort of.
It cost Don West $4,000 the first year he was part of Integrity Beef, the cost of a program-compliant Charolais bull. But the Verden, Okla., rancher is quick to point out that what he paid for the bull was an investment, not a cost. And his return on investment was indeed worth the money.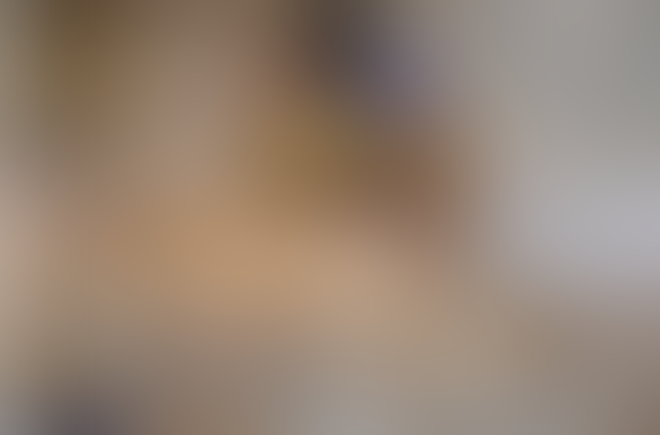 What's the value of a value-added calf? That's determined at sale time. But cattle that can go on feed with no health problems and turn the crank on performance and carcass merit are worth more to feedyards, because they cost less throughout the feeding period.
West runs his own cow herd as well as managing the family ranch. "I gave $4,000 for him, and he more than paid for himself in the first year," with just the weight difference between his calves and the family calves.
"Last year, my calves weighed more than 200 pounds heavier than the family's calves, and everything else was pretty much the same," West says. Looking at price, he says his calves rang up better than $200 per head more than the family calves.
For Wells, it's simple mathematics. Say you're spending $2,500 on bulls and you drop $5,000 on an Integrity Beef-compliant bull, which Wells says would be on the high end of what Integrity Beef producers spend on genetics.
"If you keep him in the herd for five years and breed him to 25 cows a year, those calves only have to make the producer another $20 annually to reach that $5,000 breakeven. If you look at $1.50 on the value of that weight, his calves only have to sell 13 pounds heavier than what they did before."
Looking at 2008 data from the National Animal Health Monitoring System, Wells says Integrity Beef calves will wean about 63 pounds heavier than the national average. "If you take that extra 63 pounds, take off the breakeven of 13 pounds, that 50 pounds extra is all profit. Then put the calves in an aggressive preconditioning program, and their high genetic capacity will increase the sale weight differential that much more."
Spreading the wealth
When it comes to marketing Integrity Beef calves, however, members have all options open to them. The OKC West livestock auction near El Reno holds a sale for Integrity Beef calves every fall that's become popular with order buyers looking to fill feedyard pens with calves that will hit the ground running.
The December 2018 sale saw around 900 calves come through the ring. They netted almost $4 per cwt for heifers and $2 per cwt for steers more than the commodity calves that sold that day.
But, Wells says, this is not the complete story. When compared to other calves at the market, they are heavier on weight per day of age than the commodity cattle. Integrity Beef calves are spring-born and sell at 8 to 10 months of age at an average of 775 pounds. Additionally, it is rare that producers experience health issues with the calves on the ranch during the preconditioning phase.
But Integrity Beef producers aren't required to sell through the sale. "The program is about opening up new avenues of marketing," Wells says. "So we've got calves that will market directly to feedlots, some will sell through Superior Livestock Auction and other [members] who utilize other marketing venues."
In fact, the Integrity Beef Alliance is recognized as a genetic merit program with Superior Livestock. Producers get logo recognition on the video and catalog.
And Wells stresses that the program is open to any size operation. You don't have to have a truckload of calves to be a member. You just need the desire to manage your operation in a way that will net you a premium when you sell your calves.
For many years, the Noble Research Institute concentrated its efforts in a 47-county region of Oklahoma and Texas. And those two states are where most of the Integrity Beef members ranch. But the program is open to anybody in the nation.
"We currently have people working toward getting in the program in Kentucky, Missouri, Kansas, Arkansas, Louisiana, and Central and South Texas," Wells says.
As time goes by, expect that list to grow. But don't expect any letup in the integrity behind the Integrity Beef name.
"How has Integrity Beef stood the test of time for 18 years? A lot of it is due to the membership having the resolve to have a great program," Wells says. Another factor is an engaged and active board of directors who uphold the intent of the program, coupled with support of the Noble Research Institute.
"It's easy to talk to the folks at the feed store or coffee shop. But it's the dedication of producers in the program to stay the course; they recognize that what we're doing is the right thing."
Integrity Beef Alliance replacement heifer program
If necessity is the mother of invention, the Integrity Beef replacement heifer program has a deep pedigree. "The replacement heifer program was born as an offshoot to the terminal program as an answer to a question we were continually getting from our terminal producers," says Robert Wells, executive director of the Integrity Beef Alliance and a livestock consultant with the Noble Research Institute.
The question? Where to find good-quality females to complement the genetics required by the Integrity Beef program.
So, beginning in 2016, the replacement heifer program was born. "The calves out of those heifers have to be program-compliant for the Integrity Beef terminal program. So, they had to be out of sires that are in the top 20% for weaning weight and yearling weight. That's easy to do. The hard part is finding curve-bender bulls that also express calving ease," Wells says.
So in addition to the growth requirements, bulls that qualify for the heifer replacement program must also be in the top 20% of their breed for calving-ease direct.
Beyond that, all heifers must have a DNA test. "That way, we can peel back the hide to know what's really there in relation to calving ease, average daily gain, tenderness and marbling, stayability and residual average daily gain. This allows our members to discern which ones they want and really develop a herd that fits their needs."
The heifers must be raised with the same health protocols as required for the terminal program, with the addition of breeding vaccinations.
The program is still a work in progress, but it is working. "We're seeing extremely low dystocia rates in the first-calf heifers. But we're having our cake and eating it, too, because the calves off of these first-calf heifers are weaning pretty close to 600 pounds," Wells says.
In addition, a second-calf female is also eligible, with proper documentation. "There are producers out there who either shouldn't or don't want to calve out heifers, so we wanted to have a product to fit those producers."
Subscribe to Our Newsletters
BEEF Magazine is the source for beef production, management and market news.
You May Also Like
---