3 emerging beef cuts gaining popularity
3 emerging beef cuts gaining popularity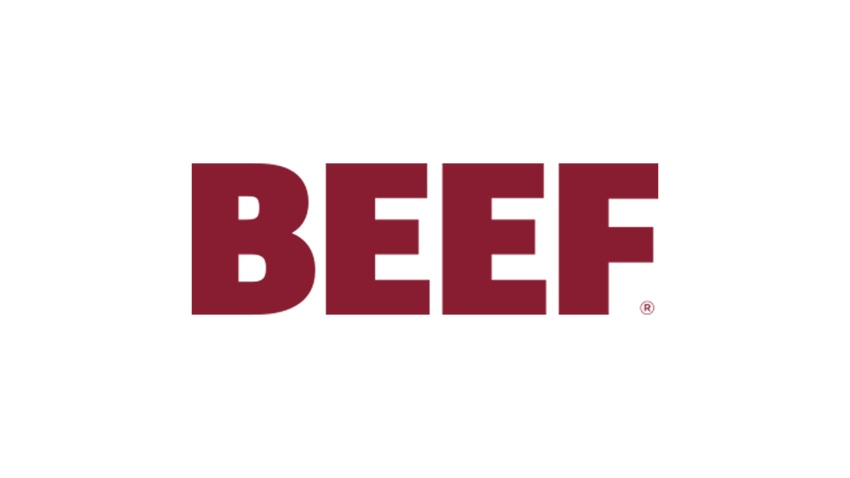 In 2014, beef volume increased by 79 million lbs. to a total of 8 billion lbs., according to Karen Weisberg for the January issue of Meat Matters. This increased production is pretty impressive, considering the nation's cowherd is the smallest it's been since the 1950s.
With record beef prices, restaurants have needed to get creative when it comes to keeping beef on the menu -- whether that means decreasing the portion size or using more economical cuts of beef.
Subscribe now to Cow-Calf Weekly to get the latest industry research and information in your inbox every Friday!
There are three underutilized beef cuts that are becoming more popular on restaurants menus, says Dave Zino, National Cattlemen's Beef Association (NCBA) executive chef. These cuts include:
1. Coulotte steak
"The coulotte steak is ideal for providing the full sirloin experience at a lower cost," says Zino. "This cap of sirloin has been very popular in South America for years."
To prepare, sear it fat side down, render some of the fat, flip it, and brown the lean side before roasting it in the oven. Serve sliced or cubed, he suggests.
Here is a video demonstrating how to prepare a coulotte steak with a barbecue rub, courtesy of Honey Hollow Wagyu.
2. Ribeye cap
"For the ultimate steak lover, there's the ribeye cap, the piece of meat that sits on top of the ribeye," says Zino. "If you pull the cap off, you have a nice piece of beef -- cook it as a steak or perhaps roll it into a roulade. It's the piece everyone fights over, and if you didn't order it, you wish you had. With its buttery rich flavor, you don't need to do a lot to make the ribeye cap special. I like it fanned out -- a nice pink medium rare. It goes to your brain and says, 'wow.'"
READ: "Meet the ribeye cap, the tastiest cut on the cow" featured on seriouseats.com. 
3. Strip filet
"A strip filet provides the New York strip flavor and looks similar to a filet mignon. Just cut the strip roast crossway into 1-2 inch portions for round, right-sized steaks that maintain their juicy tenderness even at high temperatures," says Zino.
READ: "This new steak cut is the bomb" featured on foodwishes.com. 
Have you tried these three beef cuts? What did you think? Could they be the solution to offering cheaper cuts with expensive vibes? Share your thoughts in the comments section below.
The opinions of Amanda Radke are not necessarily those of Beefmagazine.com or the Penton Farm Progress Group.
You might also like:
15 photos of cowboy hats in action
Breathtaking photos of winter on the ranch
6 tips for buyers & sellers at a cattle sale
Prevention and treatment of cow prolapse
Subscribe to Our Newsletters
BEEF Magazine is the source for beef production, management and market news.
You May Also Like
---