3 things U.S. beef producers should celebrate this week
3 things U.S. beef producers should celebrate this week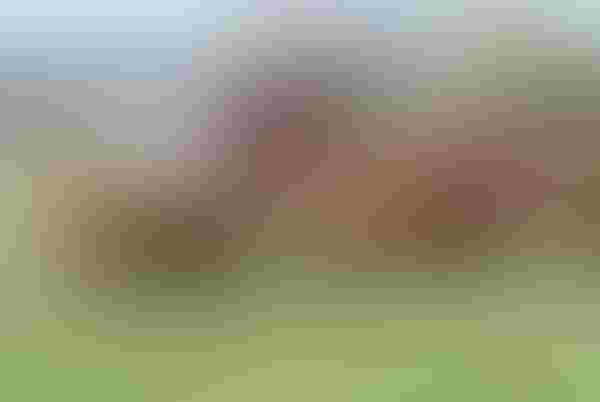 From a cattle industry perspective, we had a lot of good news the last couple of weeks:
• First, the labor dispute that had gummed up shipping at West Coast ports was settled and it appears our ability to ship product will soon be back to normal.
• Second, while the dietary guideline recommendations, which basically advocate eating less meat as a way to save the planet, was a downer, USDA Secretary Tom Vilsack has seemed like the voice of reason. He compared the report and recommendations by the Dietary Guidelines Advisory Committee to third graders, and indicated that while the committee may have colored outside the lines he had every intention of staying within them and basing the recommendations upon sound science and nutrition. 
The dietary guidelines shouldn't be political but it appears that everything in Washington is these days. The industry is embracing that reality and I think there's a growing understanding that sustainability is now the ground where most of the coming battle will be raised. 

BEEF Seedstock 100
Looking for a new seedstock provider? Use our BEEF Seedstock 100 listing to find the largest bull sellers in the U.S. Browse the Seedstock 100 list here.
• This week, the industry helped launch the U.S. Roundtable for Sustainable Beef (USRSB) and every segment of the industry is represented – from farm to fork. USRSB represents the first time diverse U.S. representatives are coming together to consider and measure improvements in the sustainability of American beef going forward. Some of the members ultimately will likely be those adamantly opposed to our industry, but this group will at least ensure we have a seat at the table.
Most importantly, however, it allows the industry to lead rather than react. This group is committed to finding verifiable metrics and improved methods to increase and document sustainability. It also promises to balance the social, economic and environmental considerations that are shaping the sustainability debate.
We need to ensure a balanced approach to sustainability. Sustainability is something the industry should be proud of, as we have a tremendous story to tell and it's an issue we can ill afford to allow our enemies to co-opt.
If the industry tells its story effectively and ensures that sustainability is measured according to its true definition, then it should become one of the industry's greatest assets.  
The opinions of Troy Marshall are not necessarily those of beefmagazine.com and the Penton Agriculture Group.
 
You might also like:
How Schiefelbein Farms made room on the ranch for nine sons
Prevention and treatment of cow prolapse
Photo Gallery: Home is where you hang your hat
World's largest vertically integrated cattle operation
8 tips for being a better ranch manager in 2015
Subscribe to Our Newsletters
BEEF Magazine is the source for beef production, management and market news.
You May Also Like
---