4 Beef Headlines: What Is Sustainable? Are Farmers Rich?
4 Beef Headlines: What Is Sustainable? Are Farmers Rich?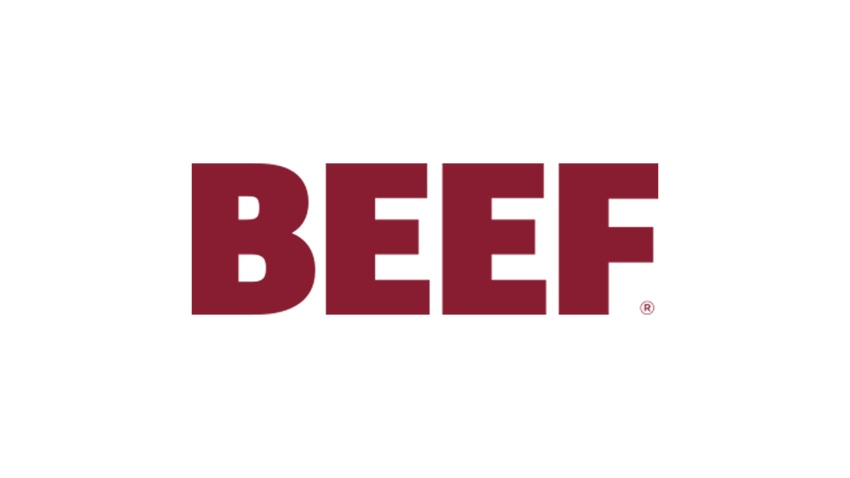 What's buzzing about beef in the news this week? Quite a bit, in fact. From sustainable beef, to consumer questions about our wallets, to a beefy barbecue contest for a cause, to the rising cattle demand, here are just a few of this week's headlines.
1. "I Don't Want Beef Sustainability Anymore" by Trent Loos for the High Plains Journal
Trent Loos, Nebraska rancher and radio personality, makes an excellent point about sustainability in a recent column. While everyone is pushing for a more sustainable beef production system, he argues that we already have one! Here is an excerpt:
"We currently have the same number of beef breeding animals we had in 1951, yet we produce three times the amount of human consumable protein. What more do you need to know about how sustainable the U.S. cattleman is? Furthermore, while the food companies give lip service to sustainability, they are the first to reject technologies that could move us further down the trail of efficiency."
Subscribe now to Cow-Calf Weekly to get the latest industry research and information in your inbox every Friday!
2. Meat Fight Raises Money For National Multiple Sclerosis Society
Meat lovers, unite! The fourth annual Meat Fight 2014 will be held Nov. 16 in Trinity Groves, TX. The Meat Fight is a barbecue competition featuring beef and pork categories that has risen to national prominence among barbecue enthusiasts. The event raises money for the National Multiple Sclerosis Society and celebrates great-tasting meat while supporting a good cause. What's not to love about that? Although tickets are already sold out, it would be worth the effort to try to snag a few if you're in the area. It sounds like an awesome time. Learn more about the barbecue event here.
3. "Are Farmers Rich?" by Lindsay Mitchell for Illinois Corn
Mitchell answers a common consumer question about whether or not farmers are rich. Although the piece is in relation to crop farmers, I think the misconception applies to ranchers as well. Some folks see the land we run cattle on, the big trucks and trailers we use to haul cattle with, and the media reports about the high price of beef and cattle, and automatically assume cattlemen are "rich." And, for some reason, "rich" is synonymous with negative buzzwords like "greedy," "big agriculture," and "factory farming."
Here is an excerpt from Mitchell's article:
"Are farmers rich? In good years, farmers can make decent money. And some short-sighted people look at one good year and think that farmers are making a killing and have become big business. In bad years, farmers lose big money, too. The trick is good budgeting and saving. And, of course, a healthy dose of faith. Because the good years get you through the bad years and, at the end of the day, you've committed yourself to a life with your family, in touch with the earth, doing the very thing that you love. And there's a lot of value in that."
4. "Cattle Outlook: Demand Keeps Rising" by Ron Plain and Scott Brown, University of Missouri
Here is a recap for the current cattle market outlook from the University of Missouri:
"Domestic meat demand has been above the year-ago level for 21 of the last 22 months and there are signs it will continue to strengthen. Today's jobs report said non-farm payroll increased by 248,000 during September. That's the biggest increase since June and is an indication of stronger economic growth. The U.S. dollar has strengthened against foreign currency for 12 consecutive weeks. That is good news for importers, but bad news for U.S. exports."
What do you think about this week's headlines? Have a news item to share? Email me at [email protected], and we might include it in next week's beef headlines. 
The opinions of Amanda Radke are not necessarily those of Beefmagazine.com or the Penton Farm Progress Group. 
You might also enjoy:
Why The Cattle Market Is At A Critical Juncture
Are Land Prices Going To Drop Soon?
2015 Cattle Market: Will It Be Strong Enough?
Should You Be Worried About Cattle Ingesting Net Wrap?
Subscribe to Our Newsletters
BEEF Magazine is the source for beef production, management and market news.
You May Also Like
---